Monaco Life's Lauren Coles and local resident Kate Powers talk about the Riviera Electric Challenge, which kicked off Monaco's Formula-E weekend, and how the race encourages people to think bigger about electric transportation.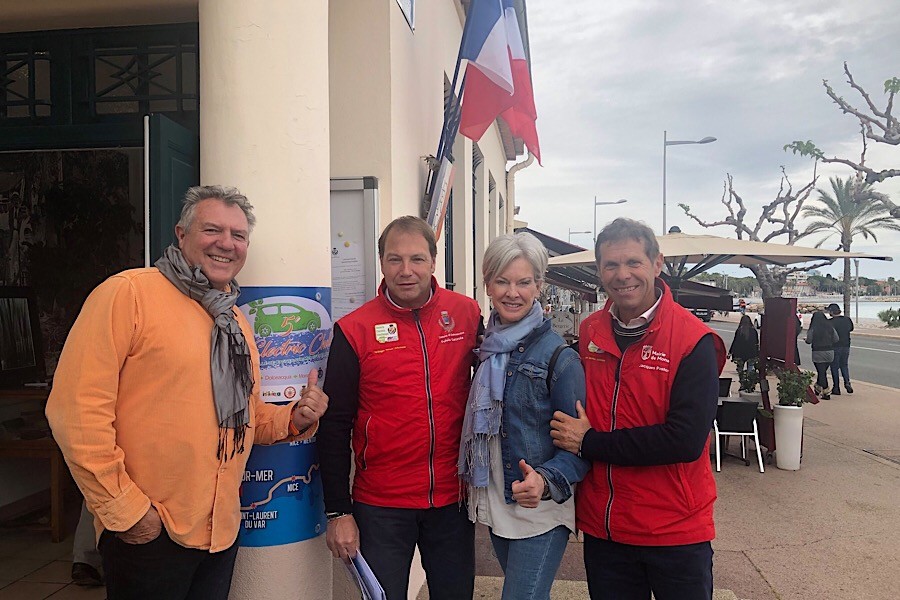 KIA drivers Kate Powers and Didier Rubiolo were with the mayor of Dolceacqua, Fulvio Gazzola, and Monaco's Jacques Pastor, minutes before the electric car rally kicked off on Wednesday 8th May.
For the past five years the E-Rally, known as the Riviera Electric Challenge, has brought together companies and communities with common values of carrying out best practices in sustainability. Participants from France, Monaco and Italy took an electric vehicle adventure from Cagnes Sur Mer through Italy and finishing in Monaco.
The event, which aims to educate people on how they can prevent climate change through clean mobility, featured Stars'n'Bars co-owners Kate Powers and Didier Rubiolo. For many years now, their business is focused on sustainability, and participating in the E-Rally is one of several ways the team is helping educate the Monaco community about how to action the Principality's values of a cleaner earth and ocean.
"It was fabulous driving through Italy, they even opened the old town streets to let us drive through," said Kate Powers. "It was super scenic, we stopped in various towns where each of the mayors would welcome us."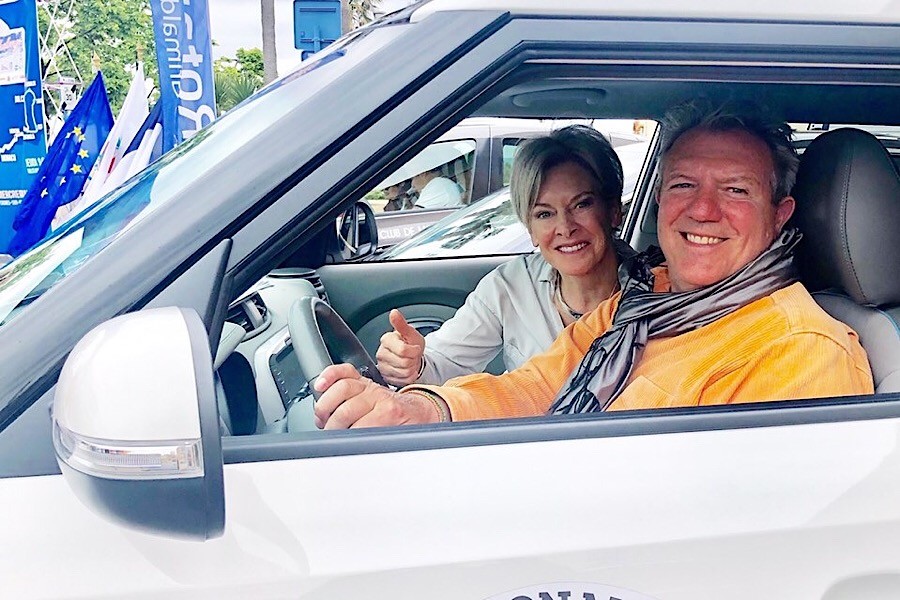 She described coffee breaks, lunch at the top of Vintimille and a dinner party in Dolceacqua, a commune in the Province of Imperia, with a traditional three course meal. The dinner was in the presence of the mayor and prominent Italian figures.
"Prince Albert showed up, to a lot of people's surprise," she revealed.  
It was Powers' third time participating in the rally, and she said it won't be her last. Even though it is a busy time of year for the business, she understands the importance of being involved in this community:
"I get into it when I see the reactions of the others racing, as well as the organisation and the enthusiasm."
The rally ended at the Grimaldi Forum where we participants were greeted by Salon Ever. Specialists from universities and industries, involved in R&D projects in the area of ecological vehicles and renewable energies, held a conference at the Grimaldi Forum. This event goes to show that sustainability can be fun, and through strong relationships within our community, we can make positive changes towards sustainability.
"I'd like to see more electric vehicles or compressed air cars circulating in Monaco," said Powers when imagining of the future of Monaco. "As well as imposed carpooling by Monaco or the schools, with bus services for students going up to the schools on the Rocher. And one day a month, a 'Sunday car-free' day in Monaco or at least a designated area."