This coming weekend, the Princess Grace International Gymnastics Gala returns to the Principality after a several year hiatus with a new look in honour of what would have been Princess Grace's 90th birthday.
The two day event sponsored by Amber Lounge Lifestyle has attracted gymnasts from all over the world who will be competing for one of four areas: Ladies artistic gymnastics, men's artistic gymnastics, acrobatic gymnastics and rhythmic gymnastics.
An international jury has been assembled to judge the participants and will include many 2020 Olympic hopefuls as well as special guests from the United States –  gymnast Katelyn Ohashi and her well-respected coach Valerie Kondos Field, who will be making additional appearances around the Principality at various schools and sports clubs.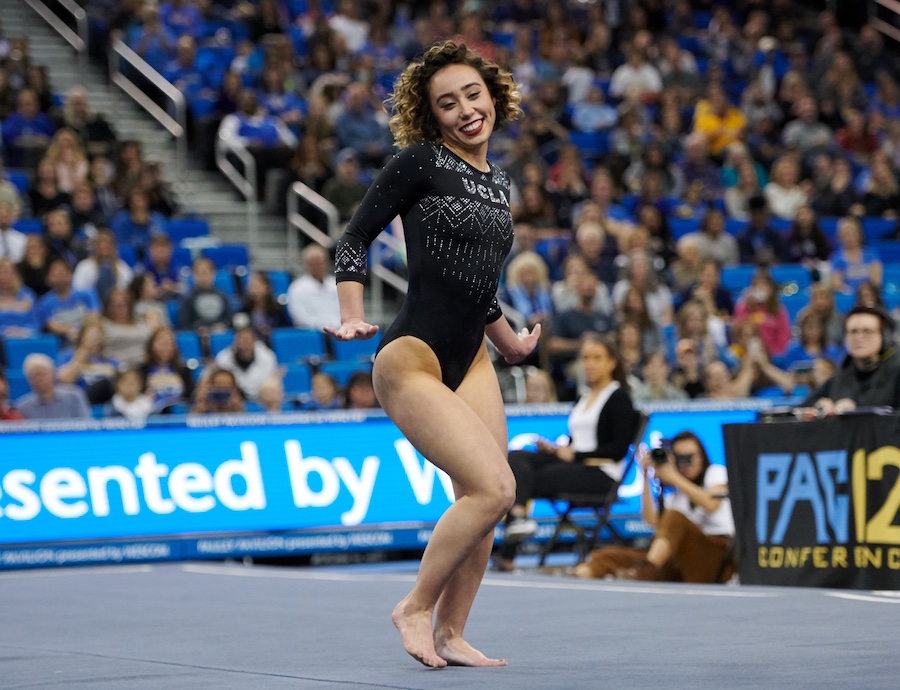 Katelyn introduced a whole new audience to her sport after performing an incredible "perfect 10" routine for her UCLA Gymnastics Team at a competition, which went viral and now has more than 100 million hits globally. Katelyn's energy and obvious love of her sport have been inspirational to a new generation of young athletes.
"We're always told to fit into this box and do what other people expect of us and be what other people expect of us. What I've learned is that to really be successful is to love every single thing you do and to find joy in that," Katelyn said. "I try and achieve my daily goal to make one thing more beautiful every single day. I want to bring my joy of gymnastics and of life to Monaco and the Gala International de Gymnastique Princess Grace."
Her coach, Miss Val as she is better known, is the now-retired head coach of the seven-time NCAA Champion, 22-time Regional and 18-time Pac 12 Champion UCLA Women's Gymnastics team. Inducted into the UCLA Athletic Hall of Fame in 2010 she is also a four-time winner of the 'National Coach of the Year' award and 'Coach of the Century'. 
The competitions will culminate with the presentation of the awards by HSH Prince Albert II, a sport enthusiast and athlete himself. 
The event will take place 30th November and 1st December at the Salle Gaston Médecin in Stade Louis II.