Monaco Life rounds up all the latest business and economy news from the Principality of Monaco, including an overwhelming positive Q2 economic bulletin. 
IMSEE releases positive Q2 economic bulletin
According to the recently released Q2 economic bulletin from Monaco's statistical agency, IMSEE, growth has been recorded in the vast majority of economic indicators within the Principality. 
Aggregate data compiled in the first half of 2023 puts the overall volume of foreign trade, which excludes trade with France, at €1.8 billion. This is a €261.4 million or 16.6% increase on the same period during 2022, and pushes the first six months of 2023 close to the pre-pandemic figures of 2019: €1.9 billion.  
Trade with the EU increased by 13%, but rose further outside of the bloc, with a 21.2% uptick in international trade. After Italy and Germany, the UK is now Monaco's third "most important trading partner".  
For the first time ever, revenue exceeded €10 billion in the first half of the year. This was largely due to a swelling of revenue from the Principality's financial and insurance activities (+106.6%), as well as in its scientific, technical, administrative and support service activities (+43.5%). The construction (+18.8%) and real estate (+7.9%) sectors also saw notable increases.
The report noted a fall in volume of new property sales compared to the first half of 2022 – 19 so far this year against 33 between January and June last year – but the value of these sales has almost doubled. The sales in the first half of 2023 equate to roughly €600 million, compared to €342.1 last year, and are primarily linked to the Mareterra land reclamation project. A total of 206 resale transactions were recorded in the first six months of 2023.  
Tourism has continued its upward trajectory, building on an excellent start to the year. Occupancy rates reached 55.4%, up 6.4% on Q1 and Q2 in 2022. Individual arrivals "soared" by almost 50%, but their length of stay contracted. Non-EU guests represented just over 40% of visitors to Monaco's hotels.  
Monaco Economic Board attends Karpacz Economic Forum
Monaco Economic Board (MEB) CEO Guillaume Rose headed to Poland between 5th and 7th September for the Karpacz Economic Forum, a major Eastern European business meeting, at the behest of Monaco's Ambassador to Germany, Austria and Poland, Lorenzo Ravano.  
In addition to being an opportunity to meet with interesting potential partners, such as the German Federal Association for Economic Development and Foreign Trade, with which the MEB signed an official Memorandum of Understanding, Monaco's very presence at the event allowed Rose to showcase the Principality's economic talents to an audience made up of key figures from the rapidly growing markets of Central and Eastern European countries.  
In particular, Rose appeared on the panel of several well-attended discussions, including: "Can we afford not to turn to renewable energies?" alongside the Operations Director of General Electric, and "How to make the tourism sector more competitive following the crises it has just been through?", where the CEO spoke of Monaco's "impressive reboot" in the post-pandemic years.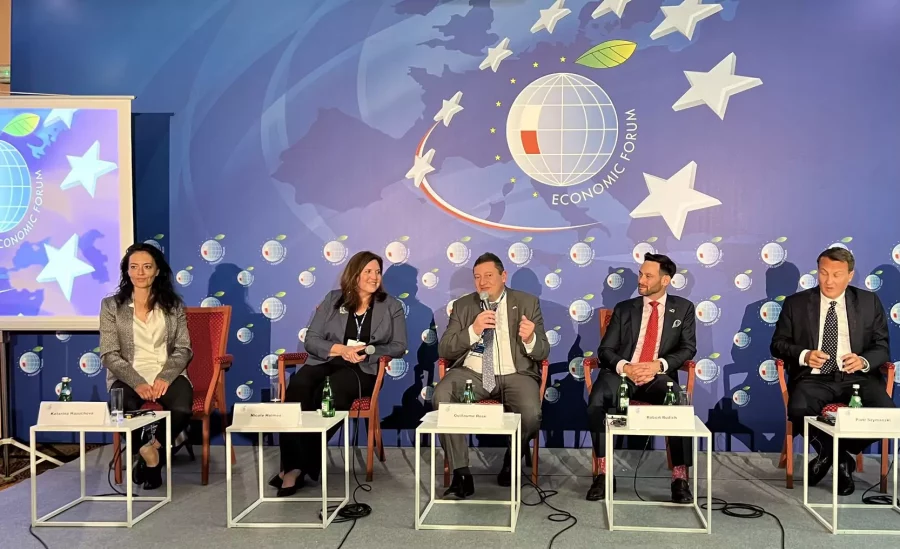 MonacoTech hosts "high-level" delegation from South Korea
At the start of September, the Monaco Economic Board (MEB) received a "high-level" delegation from South Korea at the MonacoTech premises in Fontvieille, following up on a trade mission to Seoul that took place back in 2019.  
The Korean representatives were composed of important figures from the Korean Chamber of Commerce and the nation's "chaebols" of SK Telecom, Doosan and Lotte. They met with MEB CEO Guillaume Rose and the board's deputy CEO, Justin Highman, who had arranged a presentation on the Principality's "economic assets".
Martin Peronnet, CEO of Monaco Telecom, was also present at the meeting, which included a tour of MonacoTech courtesy of its director, Sandrine Sauval-Chanteloube.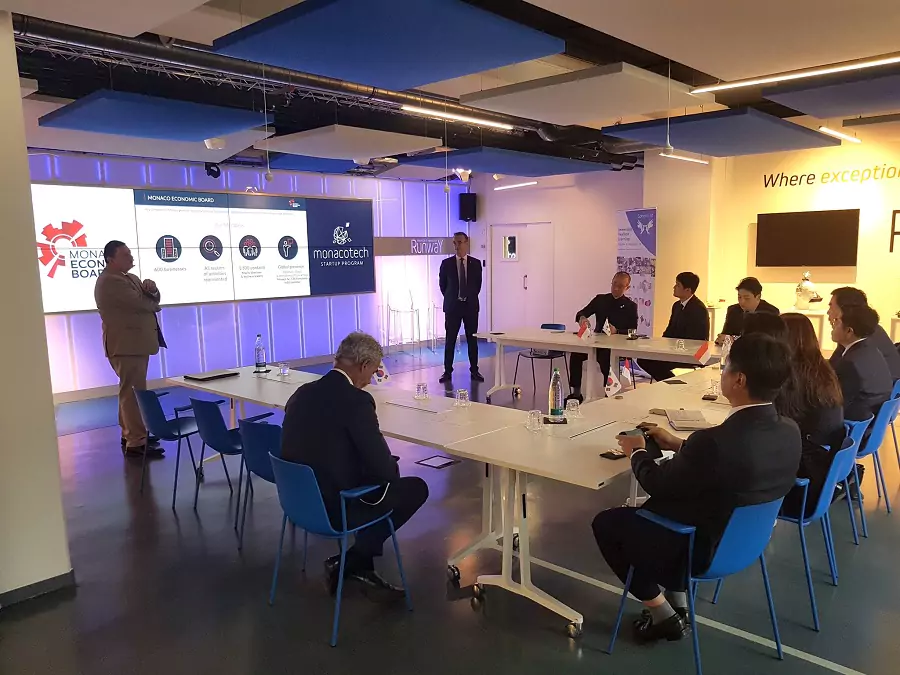 Make sure you're never left out of the conversation. 
Sign up for the Monaco Life newsletter, and follow us on Facebook,  Twitter,  Instagram and LinkedIn.   
Featured photo credit: MEB