Artcurial Monaco Director Louise Gréther steered the French auction house through its largest summer auction on record, with everything from Hermes bags to Porsches, Cartier jewellery to vintage Rolex watches going under the hammer at the Hermitage Hotel.
I always have a touch of Stendhal syndrome whenever I sit in the lobby of the Hermitage Hotel. Its Belle Époque wedding cake grandeur makes me pinch myself. This architecture, coupled with the finessed flurry of Artcurial auctions being held in the Salle Belle Époque by the main lobby, is a sumptuous layering of art of all crafts, from jewellery and painting, to sculpture, leather and architecture. Behind it all is Artcurial Monaco Director Louise Gréther.
Monaco Life: How did you come to work for Artcurial?
Louise Grether: Eight years ago, a close friend in Monaco introduced me to the late François Tajan, the deputy chairman of Artcurial and respected auctioneer. He had a great belief in Monaco as the perfect location for all our 'luxury' sales and wanted to set up a permanent office here having just finished the sale of the entire contents of the Hôtel de Paris. My background is in consulting and international relations, but I was immediately attracted by the challenge and I am eternally grateful to him for his belief in me. It was a wonderful opportunity to be involved in a forward thinking company that cleverly combines a passion for art with a great entrepreneurial spirit.
Since the establishment of Artcurial Monaco in 2015, we have been extraordinarily successful. We have built on Artcurial's presence in the Principality for almost 20 years now and can count on a very loyal and international client base. This year is the biggest summer auction session we have ever hosted, and in these unusual times it seems almost unbelievable. I have never had so much demand from people wanting estimations and the buyers are all there.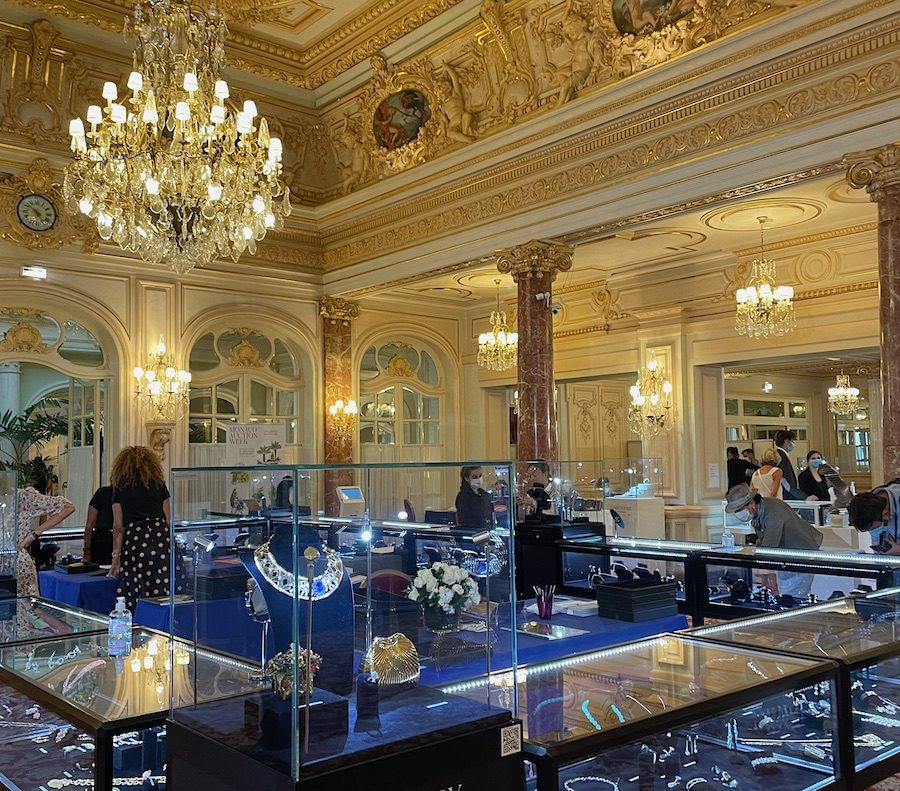 Has there been a shift in what people are selling since the onset of the pandemic?
A lot of my clients are saying they've had the time to do a little spring clean and feel they can't wear all their collections for security reasons on the streets of London or Geneva, they can only really wear them in Monaco. Or they've come to the realisation that their grandchildren don't want to inherit them because it's all about trainers and minimalism nowadays. We still have great demand for estimations for jewellery, watches and Hermès bags because these departments are at the forefront of our luxury auction week in Monaco. However, I have noticed more and more interest in our Italian Design department, Contemporary Art, Motorcars, Old Master and Street Art. Our experts are in great demand these days.
What do you love most about your job?
No two days are the same in my job and there is never a dull moment! I particularly enjoy meeting my clients, some of whom I develop a close relationship with over the years. It's difficult sometimes, like in the case of jewellery in particular, it can be very sensitive. You're either dealing with a succession or a divorce unfortunately, and jewellery can be difficult to part with.
What's the most expensive piece you sold this summer?
A 1968 Lamborghini Miura P400 for just under €1 million.


Artcurial is famous for its Hermes auctions, why is that?
Vintage is in vogue these days, particularly luxury vintage. We regularly sell limited edition Hermès bags for over €100,000 such as the Himalaya bags, special orders in exotic skins. The beauty of these bags is that you bid on them in the auction room and can take them away immediately, which may explain why they are so attractive considering the long waiting lists at Hermès. 
Artcurial hosts two auction sessions a year in January and July, with motorcars, jewellery, watches, Hermès and luxury bags, and the 'Monaco Sculptures' sale. Do you believe there is a bigger market in Monaco for certain categories?
There is definitely room for other sectors in Monaco but we are focusing on the luxury sector at the moment because we believe there is a great potential in this sector and room for growth. We have an intermediary sale for jewellery, watches and Hermès online in Paris which is a success, but we reserve the exceptional pieces for Monaco.  
What is the story behind exhibiting all the Artcurial Sculptures outdoors for public display?
It's the second 'Monaco Sculptures' sale that we have organised in collaboration with the Monte-Carlo Société des Bains de Mer (SBM). The aim is twofold: to showcase some wonderful art outdoors in the Principality during the summer months, and to promote the sculptures in a fantastic setting to achieve the best possible results for our clients. It's worked perfectly so far – where else could you exhibit a million pound sculpture on the street and not be nervous that it would be tagged with graffiti?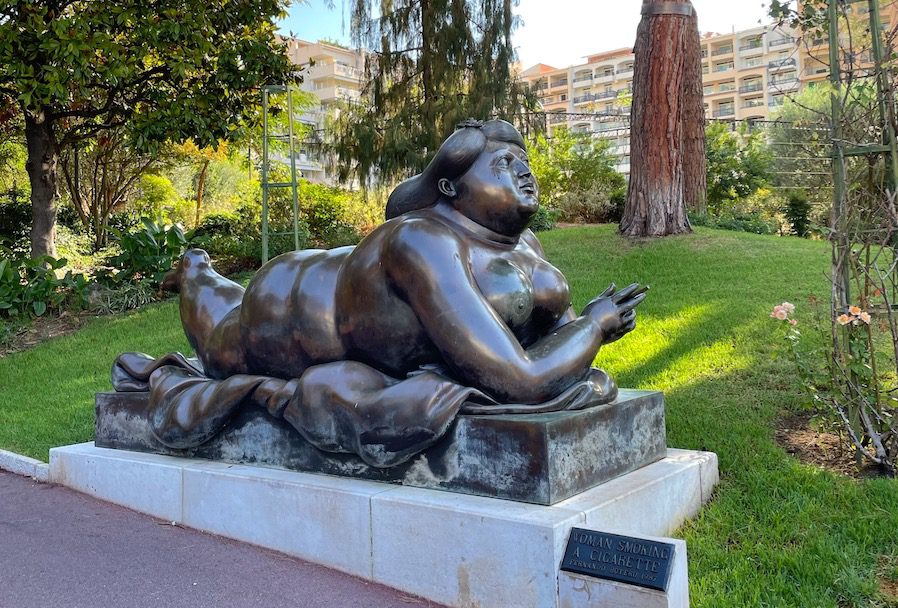 Who owns Artcurial?
Artcurial was bought by our President, Nicolas Orlowski in 2002 with the backing of the Dassault and Pastor families. Our headquarters in Paris is in the historic 'Hotel Marcel Dassault', an exceptional building on the corner of Avenue Montaigne and the Champs Elysées.
What's your favourite piece that sold this summer?
Lynn Chadwick's 'Sitting Couple II'. It was displayed in our gallery for two months and attracted a lot of interest. Unfortunately, it has just been collected by its new owner.
Where can people find you at Artcurial throughout the year?
Our office is located at the Monte-Carlo Palace on Boulevard Des Moulins opposite Dolce and Gabbana, in the centre of Monte-Carlo. We conduct an expertise day once a month at the Hermitage Hotel with our jewellery, watch and Hermès experts and regularly organise expertise days in other fields by appointment.
What makes the Artcurial auctions so successful in your opinion?
A carefully curated selection of art and jewellery is the recipe to a successful auction.  When conducting valuations, selecting pieces that are desirable is essentially our criteria.
You have to be really on your toes and creative in this business, particularly this past year, so I try to do a lot of private events and partnerships with local private banks, for example. We also organise private expertise days for select groups.
Was July 2021 a busy month for you?
Extremely busy, we achieved €21.5 million in sales.
Do you think Monaco has become a haven for art, and that the perception of the Principality has changed?
Yes, it is moving up in the world. As the President of Monaco Art Week, I think with all the important galleries moving to the Principality, Monaco Art Week will rise to the next level.
Does Artcurial participate in charity events?
All the time. We did a charity auction last month for the Natalia Vodianova and Antoine Arnault charity. In June, we did a charity event for Cap Moderne, which includes the Eileen Gray Villa, at Mohammed Jameel's house who runs the Jameel Foundation in Monaco. His Serene Highness Prince Albert of Monaco was present and was a wonderful support. Last month, we hosted an auction for Monaco Liver Disorder in the Musée des Prince and we raised €230,000.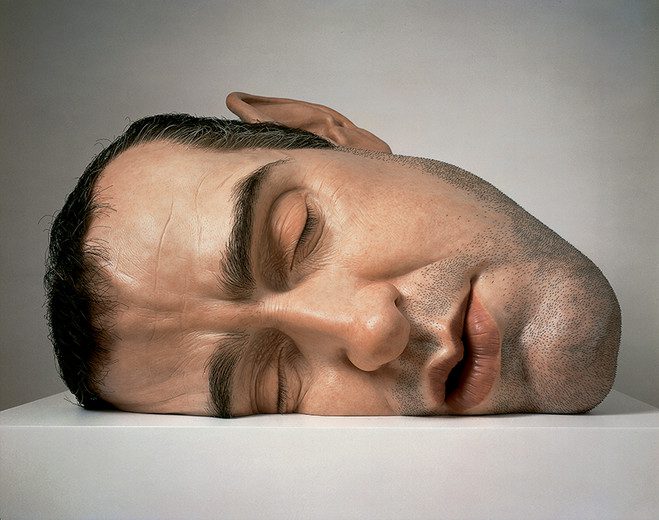 Let's get back to basics. Where do you start the day?
My favourite place to take a coffee is at Casa del Café, then Marc Armstrong, head of Sotheby's, comes along. Actually, I did my biggest deal in Casa Del Café so I am eternally grateful to them.
What's your most fun night in Monaco? 
On my terrace in Monaco with good friends.
If you could own any piece of art work, what would that be?
A sculpture by Ron Mueck, but my husband would probably never allow it and it likely wouldn't fit through the front door.
What motto do you draw inspiration from?
"Wear gratitude like a cloak and it will feed every corner of your life" by Rumi.


Photo of Artcurial Director Louise Gréther, courtesy Artcurial