Racing fever continues as we chat with David Brabham, son of racing legend Sir Jack Brabham, about his father's Monaco GP win, the resurrection of Brabham Automotive, and the launch of his exciting new race car the BT62, currently on show in the Fairmont Hotel.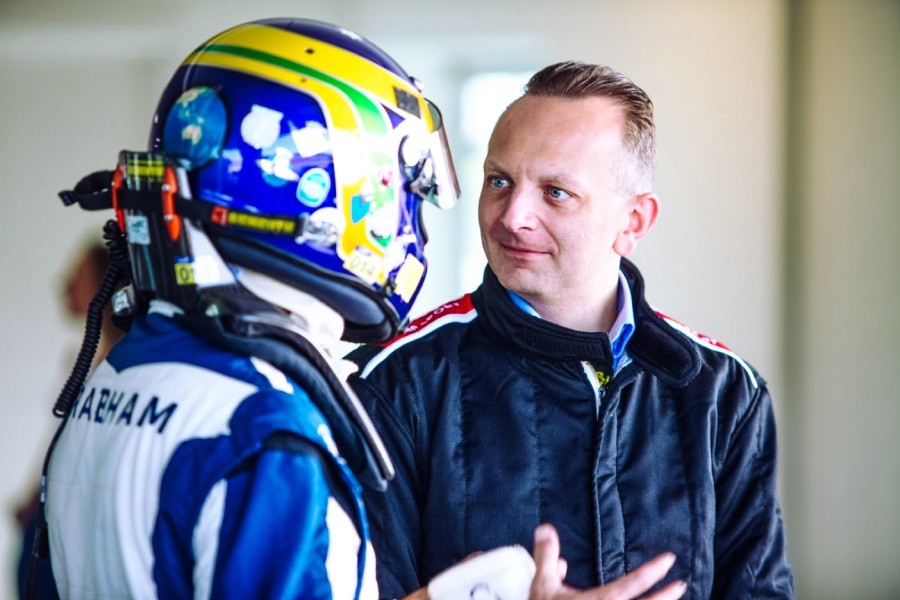 ML: This is a very special year for you considering 60 years ago exactly your father Sir Jack Brabham, known then of course as Mr Brabham, took out top place at the Monaco Grand Prix. What are some of the stories you remember him telling you about that race? 
DB: Dad had very fond memories of his first Formula 1 win as it was in Monaco, the main prize in any Grand Prix calendar. His journey to that point was full of ups and downs, but his determination to keep pushing and improving his cars meant success was only a matter of time. One thing I remember him saying was how hot his feet got from the radiator being in front of his feet. He could hardly push the peddles and the pain was terrible, but as he was racing for the win he just kept pushing. He drove for just under three hours, a lot longer than today's races in F1.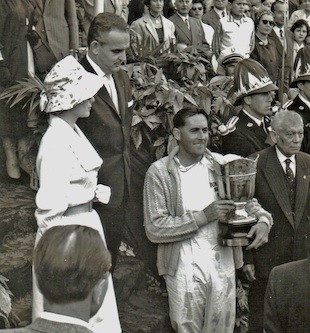 He accepted his trophy from Prince Rainier and Princess Grace, the most iconic members of the Princely family. Was that something he remembered fondly?
One of his best memories was receiving the winning trophy from Princess Grace, I think he had a soft spot for her! We still have it in the family and it is a truly wonderful trophy.
Are you commemorating that win with anything special?
Having the car in the Fairmont Hotel overlooking the famous hairpin is a celebration of my father's success in Monaco. We have also been hosting customers at Silverstone this week and the livery on the car on track mirrors the livery on the Cooper that my father drove to victory in Monaco 1959. Given this year is the 60th anniversary of not only the Grand Prix win but also my father's first F1 World Championship, we will be celebrating that success throughout 2019 with social media activations and at other events we will be attending such as the Goodwood Festival of Speed in July.
After making history in 1966 as the first and only man to win world championships as both driver and constructor in the same season, Jack's success continued at Monaco 1967 when the BT20 driven by Denny Hulme took victory in a traumatic race that claimed the life of Ferrari's Lorenzo Bandini… can you tell me what impact this had on your father?
One of the tougher mental challenges in those days were the deaths of his fellow drivers, it happened so often that I think the drivers of the day developed a way of just blocking it out and keep pushing hard. I had my own experience when I lost my team mate Roland Ratzenberger in 1994 at Imola, it wasn't easy to just keep going, keep the focus without thinking about it, so I am not sure how they did it in those days.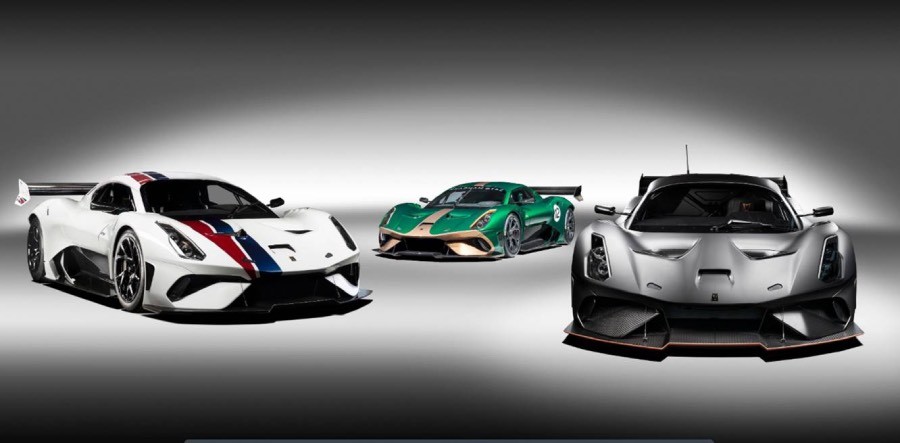 The Brabham legacy continues obviously through you, your son, your brother and nephew, not just through racing but you have also resurrected Brabham Automotive, which will return to international sports car racing with the 24 Hours of Le Mans 2021/22 season. Why is this an important championship to inaugurate the car? 
Le Mans has been important for the Brabham F1 team as well as the Brabham family for over 50 years. My father won the only French Grand Prix ever to be held at Le Mans in 1967. My brother Geoff won for Peugeot in 1993 and I am a multiple Le Mans winner in GT1 and overall in LMP1. Brabham has always been a racing brand and we want to continue that legacy and create our own history. The BT62 has been designed as an endurance car and Le Mans is the pinnacle of endurance racing, so it all fits. We will be racing in invitational GT races in the lead up to a Le Mans programme as we develop the car further and build up a leading team that can compete for race wins and World Endurance Championships. If a Brabham can win Le Mans in a car that a Brabham has created, just like my father did, then we will truly have done something no other racing family will have done or will likely ever match.
The public can follow #brabhamroadtolemans – how important are fans for Brabham Automotive?
The public support since we re-launched Brabham has been incredible and the advocacy has been reignited by the launch of our Brabham BT62. Fan engagement will be an important and integral part of our racing journey and the team, as we bring Project Brabham to life where fans, drivers and engineers will be able to have much more access to a team. The public have been very vocal, they want to see Brabham racing again!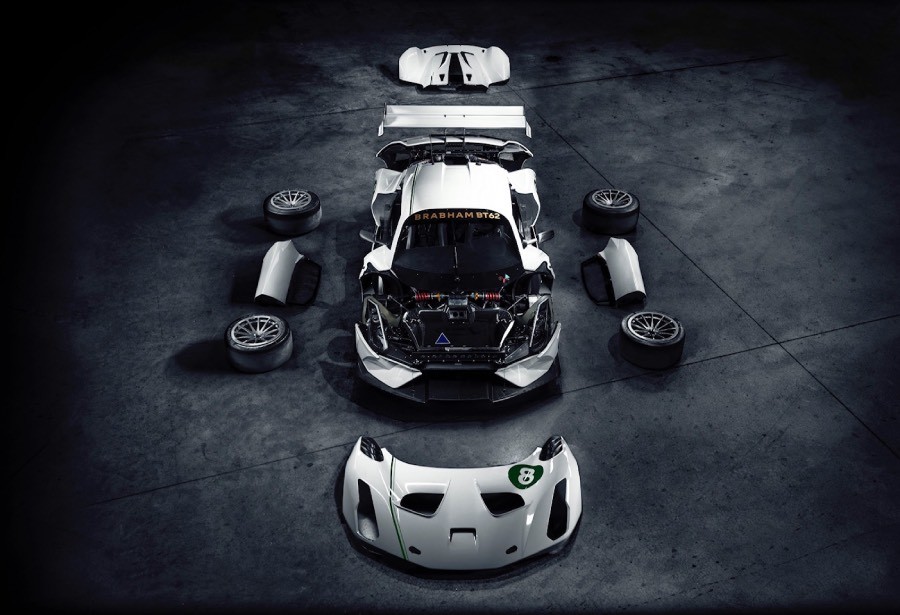 Tell me about the BT62 from a racing perspective…
The BT62 has been designed and developed as a GT car without restrictions. It weighs 972kg, generates 700 hp and 1,200kg of downforce and is propelled by a naturally aspirated 5.4l V8. It has endurance racing DNA. It is a performance oriented track car which is a demonstration of our fantastic team's design and engineering capability. It is not currently homologated for any race series but we will be participating in invitational GT races in the very near future. It has shown its racing pedigree in Australia recently when it broke the lap record at the iconic Mount Panorama Circuit at Bathurst recording a lap time of 1.58.69. We only had 12 exhibition laps when we achieved this and we are confident we will take a few seconds off this time when we go back in November this year and have more time to attack the circuit.
Will it also be road legal?
Responding to customer feedback we have engineered a road compliant conversion option so customers can drive the BT62 on the road. This will require a split of regulatory and comfort changes which will include a front and rear axle lift kit, air conditioning, bespoke trim changes, locking doors, an immobilizer and more steering angle. Imagine the BT62 driving through the streets of Monaco!
What does the future look like for Brabham Automotive?
We are only at the beginning of the next chapter of Brabham and the future is exciting. We have commenced our testing for our race program. This will culminate in invitational races as we build towards Le Mans. We are in the process of completing the design of our next vehicle which will be a fully homologated road car – we can't tell you much more about this at the moment other than to say, watch this space. As an organisation we are expanding to meet the growth curve we are on. We have recently brought people into the team from Ferrari, McLaren and Koenigsegg. What this tells you is that there are people external to Brabham Automotive who recognise what we see – the potential to come on an exciting journey with an iconic marque as we create our own history which aspires to be as rich as the heritage that has gone before – and what better place to deliver that message than Monaco on Grand Prix weekend.