In the first of his new regular Monaco Life columns, Geoffrey Kent – ex-British Army officer, former champion polo player, Monaco resident and founder and co-chairman of renowned luxury travel company Abercrombie & Kent – answers our questions on his fascinating past, present and future. 
Monaco Life: How and when did Abercrombie & Kent begin?
Geoffrey Kent: In February 1960, British Prime Minister Harold Macmillan gave a speech to the South African Parliament in which he famously claimed that "the wind of change is blowing through this continent". Fortunately, my parents – Colonel John and Valerie Kent ­­– were sensitive to these changing winds, and knew some fundamental shifts were coming. My father began to work as a part-time guide with a local travel company. It was lucky he did.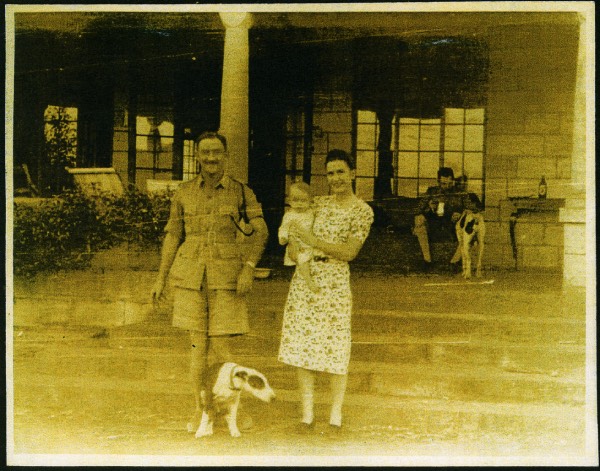 In 1962, the British government gave Kenya self-governance and determined that the farms in the highlands would be returned to the Kikuyu people, and just like that, my parents lost their farm in the Aberdares.
Dad knew the roads and sights of Africa better than any other tour guide in the region – he had been the first person to map the route from Kenya to Nigeria whilst in the army. Thanks to this local knowledge, he was able to earn a good wage, especially from American travellers who tipped generously when they liked a guide.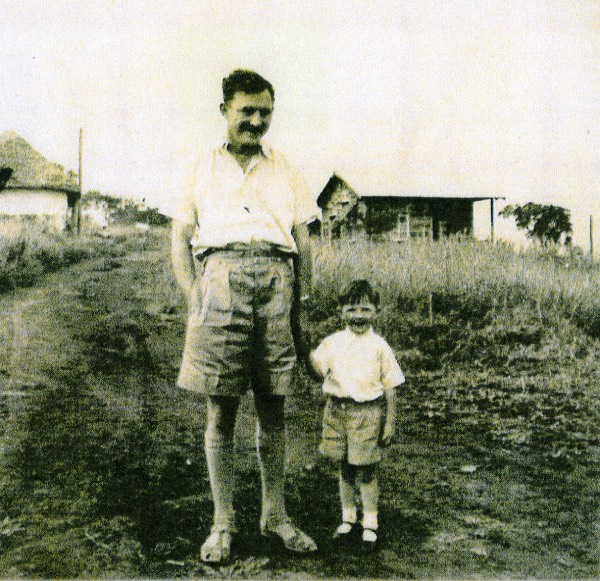 At this point, I was in the army serving as Aide-de-Camp to Major-General John Frost, a great WWII hero. During one trip home, my parents and I made a decision. We loved Africa, and travellers were growing more interested in the place we called home. Coming up with the slogan 'shoot with a camera, not with a gun', we decided to start our own safari company. Our first challenge was what to call our travel business? We picked the quite grand-sounding "Abercrombie" because it would put us at the top of the yellow pages.
What did you want to be growing up? 
I was obsessed with polo from the time I learnt the sport. When I was 14, Major Digby Tatham-Warter, a family friend, was training me in three-day eventing at his farm in Eburru. One day he said: "Geoff, you're excellent in the saddle and you've got quick reflexes. Why not try your hand at polo? It's a much more exciting sport." And how right he was. Polo excited me wildly and I spent hundreds of afternoons riding ponies with a polo stick in my hand. I became a world-class player and eventually I captained the HRH The Prince of Wales team, Windsor Park. I won a Cartier Open, World Open Championship, US Gold Cup, and two US Open victories. These victories were dreams come true and more than I could have imagined as a 14-year-old learning at Eburru.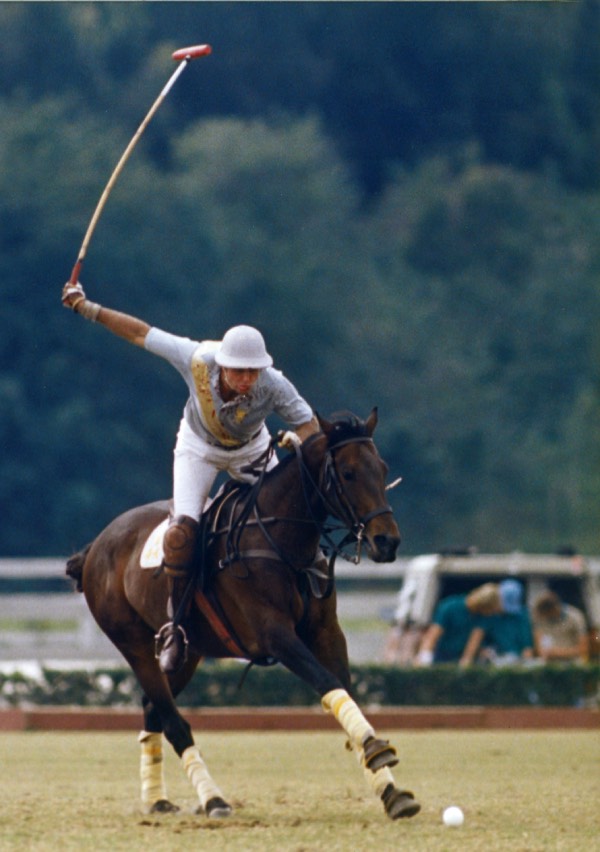 Can you pinpoint any moments at which your life was changed?
When I was only 16, I rode a Daimler Puch 250cc from Nairobi to Cape Town. On this 3,000-mile journey of self-discovery along some of Africa's most dangerous roads, the mantra that I would build my life and business upon came to me: adventure by day, security and luxury by night. More than 55 years after founding A&K, I still like to push my boundaries and still love a luxurious hotel
In 1996, I suffered a near-fatal polo accident that crushed my spine and forced my retirement from the sport. I was forced to turn all my attention to the business. Arguably Abercrombie & Kent would not be the company it is today if I hadn't had that accident.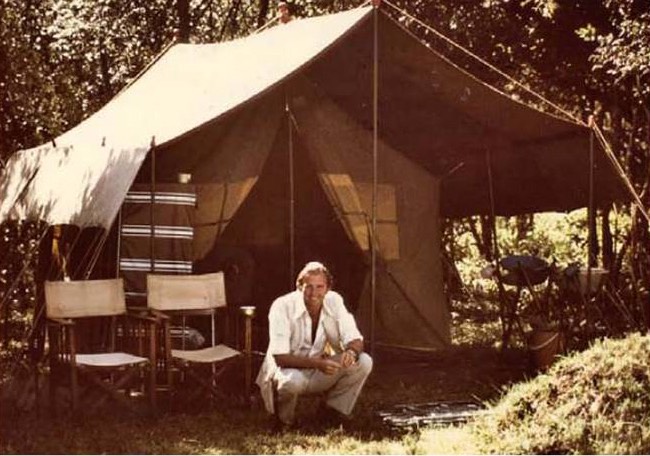 What lessons have your travels taught you?
Lesson one: good hand luggage is vital. I'm never without my Louis Vuitton briefcase. It's a Président Classeur from 1972 that's been all over the world with me. In a pinch, I've used it as weights for my daily workout when staying in a tent in the middle of nowhere. Fully packed, it weighs about 11kg. I've also used it to get out of many a hole, figuratively and literally. In Tanzania when my Land Cruiser got stuck on a dirt track, I put my case down in the mud, placed the jack on top and jacked the vehicle out. It's indestructible.
Second lesson from 'the school of life': always have a phone to hand. Louis Pasteur said that "chance favours the prepared mind", and once in 1975 I spent a few nights in jail in Juba, Sudan. The Southern Sudanese army were holding some of my clients hostage and, against all advice, I had flown in to rescue them. I sat in that stale, dank cell wondering how on earth I'd fix the situation when I didn't even have a phone. All ended well, but from that moment on, I've always carried an Iridium satellite phone.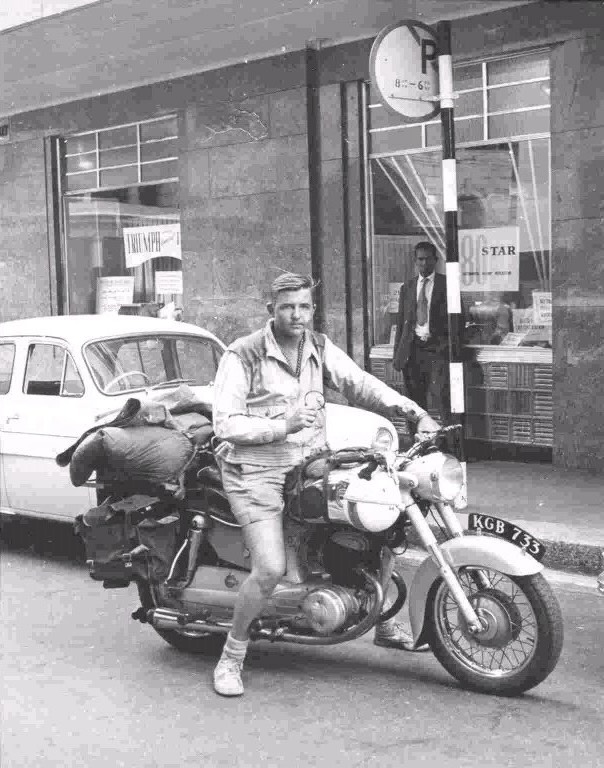 If you could relive one moment in time, what would it be? 
I couldn't possible choose just one. May I have two?
Firstly, the moment I turned down the opportunity to have dinner with Nelson Mandela. What could have been more important than that? I can't recall now, but I do keenly regret never meeting him.
Secondly, I would relive the time I took Richard Burton on safari in Kenya. One night in camp, three lionesses brought down a buffalo by our fire and he thought I had set it all up.
What are you most proud of, professionally speaking?
I am lucky enough to have worked hand in hand with visionary leaders to protect wilderness areas that are home to endangered species in order to preserve them for future generations. In 1985, I met with the soon-to-be President of Uganda, General Museveni. Together we discussed how to protect their mountain gorillas while at the same time benefiting the local Batwa people. Museveni set aside a reserve area, and in return, A&K brought tourists to see them, establishing the first luxury camp. As a result, the gorillas were protected and became the focus of a burgeoning tourism economy. Thirty years later, Bwindi Impenetrable Forest is a safe haven for more than half of the world's surviving mountain gorillas.
For more than 30 years, Abercrombie & Kent Philanthropy (AKP) has been dedicated to positively impacting lives and livelihoods in the communities where our guests travel. AKP is currently working on more than 40 projects spread across all seven continents.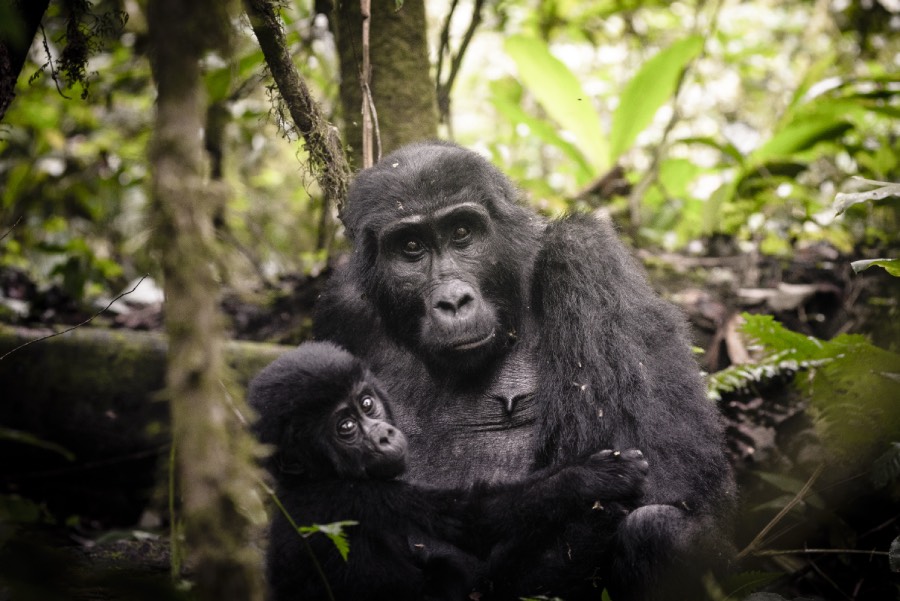 What's next for A&K?
A&K will continue to offer tailor-made luxury holidays and unparalleled escorted-tour experiences. Someone once calculated that I travel 300,000 miles a year and I have no plans to slow down. I'll continue to plan and lead my innovative Inspiring Expeditions by Geoffrey Kent. I'm currently in Ethiopia and planning another to Brazil for the Carnival.
Find out more at: https://www.abercrombiekent.co.uk