Josie Goodbody couldn't be more passionate about jewellery. Her glittering history with diamonds, and her eagerness to share this knowledge with the world, have paved the way for a series of enthralling jewellery mystery novels, the latest of which is called 'The Monte Carlo Connection'. Ahead of its launch on 19th June at the Fairmont, Monaco Life spoke to the author about the origins of her opulent passion, and what exciting twists await readers in her latest work.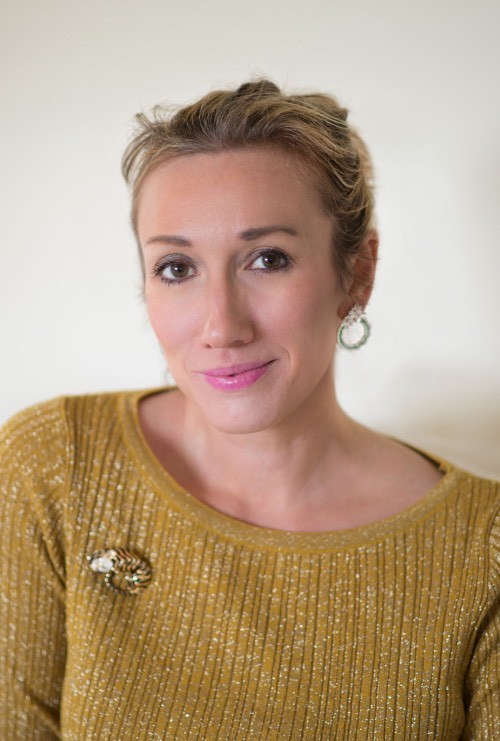 Josie tell me about the first time you realised you were in love with jewellery and gems?
When I was much younger my mother took me to London's V&A Museum where I fell in love with the jewellery department. Much later I found out that several of the pieces that I had so admired had in fact belonged to an ancestor of mine – Theresa, the Marchioness of Londonderry (married to the sixth Marquess). She was quite a formidable character and was my paternal grandmother's great great aunt. The Londonderry Tiara which is on display was worn by her at the coronation of Edward VII in 1902 at Westminster Abbey. I also used to love playing with my mother's jewellery and would, unbeknown to her, borrow the odd piece from time to time. Fortunately, I always managed to put them back before she found out. I then worked for Laurence Graff who taught me everything about diamonds, which only enhanced my love affair with fine jewellery.
How were you able to combine your passion for jewellery and your skill in writing?
Right from the get go, I wanted to write novels where jewellery was described and depicted as beautifully as possible, but also to include elements of the industry or specific gemstones, where my readers would actually learn something. I am always amazed at how little people know about gemstones – they have no idea whatsoever the lengths miners, such as the De Beers Group and Gem Diamonds, go to discover and recover gems, and then the brands who buy and make them into the most exquisite pieces of jewellery. The Diamond Connection has a chapter set at the Cullinan mine (from where the largest diamond ever found came) near Pretoria in South Africa. I went to the mine in 2010 and it was like stepping back in time. Learning and actually seeing how diamonds are mined was fascinating. And then once the gems are cut from the rough, polished and made into pieces of jewellery by incredibly talented master craftsmen from lifelike drawings and sketches by the designers – I guess I want people to appreciate jewellery for more than just being really expensive and glamorous! I have also written about jewellery for several publications and copywrite for a variety of fine jewellery brands. I am also fascinated by history,  so it has been a dream to find jewellery mysteries and create stories around them.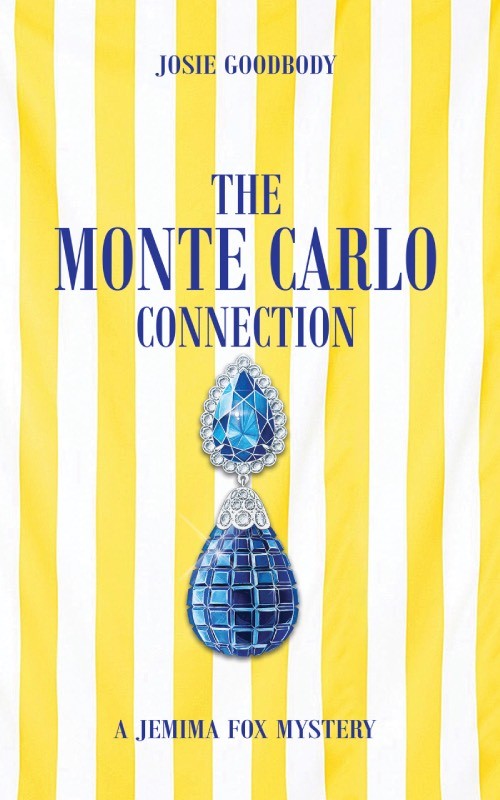 This book is third in the series of jewellery mysteries. Why did you choose to write about Monte Carlo and the French Riviera, and what thrills await the reader this time?
This book was actually the first book that I started writing, but then I filed the first few chapters and wrote The Diamond Connection and then The Christmas Connection before going back to this when I was pregnant with my son, and finishing when pregnant with my daughter who is due in August! I was living in Monaco when my mother died of an inexorable brain tumour; I came back from the UK and was very lonely, but didn't feel much like going out to meet friends. I had my little dog with me for comfort and just sat on the balcony of my apartment in La Radieuse (where the heroine lives in the novel!) and wrote whilst looking out to sea. It really helped to heal me and keep me away from thoughts of missing my mother. It has been such a joy to go back to it and reminisce about the beauty and splendour of Monaco and the Riviera. I wish that I had never left that apartment!
You write about jewellery theft during the Cannes Film Festival, which obviously happened, how much of your writing is based on fact?
I have used a lot of facts and stories, following masses of research and interviews with relevant people to piece together the story. I became fascinated by The Pink Panther jewel gang when Graff Diamonds in Mayfair, London was hit in 2009 – during my time as head of PR for the company. Although the gang weren't the perpetrators, I found out so much about them.
The business of lending jewellery (and dresses) for red carpet events is getting bigger and bigger. Of course the fine jewellery houses have immense security at these events for their jewellery (alongside that of the actresses wearing it) but somehow these Pink Panthers managed to find a way to get through and take what is there for the taking. I don't want to give anything away, but I don't think any of the actresses have actually been robbed in broad daylight, the thieves attack boutiques and hotels. Both Chopard and de Grisogono have been hit during the festival in the last few years.
How much research does it take to write a book like this?
I spent a long time researching – that was part of my problem in finishing. The research is addictive and so much fun. I read so many books and articles on Monaco from years ago to the current day. I watched lots of Grace Kelly's movies before she became a Princess and pored through books on her jewels and those of the era of the 50s. I wrote very little over a few years, then at the beginning of this year I just sat down and rewrote the whole synopsis and ended up writing the majority of the book over three months.
Why are you donating the proceeds of this book to charity?
I am donating a percentage of the proceeds of the sales in Monaco to the Princess Charlene Foundation as I think that the work the Princess does through her foundation is so incredibly important and worthwhile. Also it is a way of thanking Monaco for inspiring me to write way back in 2011, something I had wanted to do for a very long time. From my UK event sales, I will be donating to the Brain Tumour Research Campaign in memory of my mother who died whilst I was living in Monaco.
You are currently writing number four in the series, can we have a little sneak peak into that one? 
Yes!! It is called The Paris Connection, and evidently set in Paris. It starts with the escape of Empress Eugenie from Tuileries Palace in September 1870 during the Franco-Prussian War. Before she left, she sent her huge collection of personal jewels, many made by the oldest jeweller in the world Mellerio on Rue de la Paix, via the Austrian diplomatic post to The Bank of England in London for safekeeping until she could get there herself. Certain pieces went missing and she eventually sold the majority of the collection at Christies in 1872. The book is about a piece of jewellery that goes missing and is mistaken for something else.
I lived in Paris from September 1999 to August 2000, and worked at the press offices of Chanel and Christian Dior. I am still in love with the city and the memories I made there at the impressionable age of 21. As with Monaco, I have included lots of descriptions of Paris and the world of jewellery around Place Vendome. As well as the underworld!