The Hermitage Hotel is boldly luxurious, impeccably elegant, and undeniably "Monte Carlo". Ensuring the continuity of all this perfection is General Manager Louis Starck, who sat down with Monaco Life in the stunning Le Limùn forecourt to talk past, present and future of this Monegasque treasure.
Monaco Life: When did you decide that the hotel industry was your career of choice?
Louis Starck: My father was in charge of a textile company in the east of France and at one stage he had to rethink his career so he bought a small 11-bedroom hotel. At the time I was still a student doing commercial studies, but I couldn't say it was my passion. So, he asked me to help out at the hotel and I liked it more and more, until one stage I thought: "Ok this is really what I want to do".
So, I went to Strasbourg to do a master's degree in hotel business and spent six months training at the Intercontinental Paris – Le Grand. I arrived at the property and I discovered this city within a city and I thought to myself, "forget the 11-bedroom hotel in the east of France, this is going to be my life!"
I returned to Le Grand after my studies and compulsory military service, and from there with Intercontinental I worked in London, the Middle East and Athens before returning to Paris, with positions in everything from duty manager to director of rooms.
Eventually, I was asked to take the position of Hotel Manager at the Fairmont Hotel Monte Carlo and came with the idea that the position would last three years before I move on to the next country and challenge, like I had before. But the most difficult part about being in Monaco, is to leave Monaco, so that position lasted for 10 years. Then, 18 months ago I crossed the road and I came to the Hôtel Hermitage Monte-Carlo.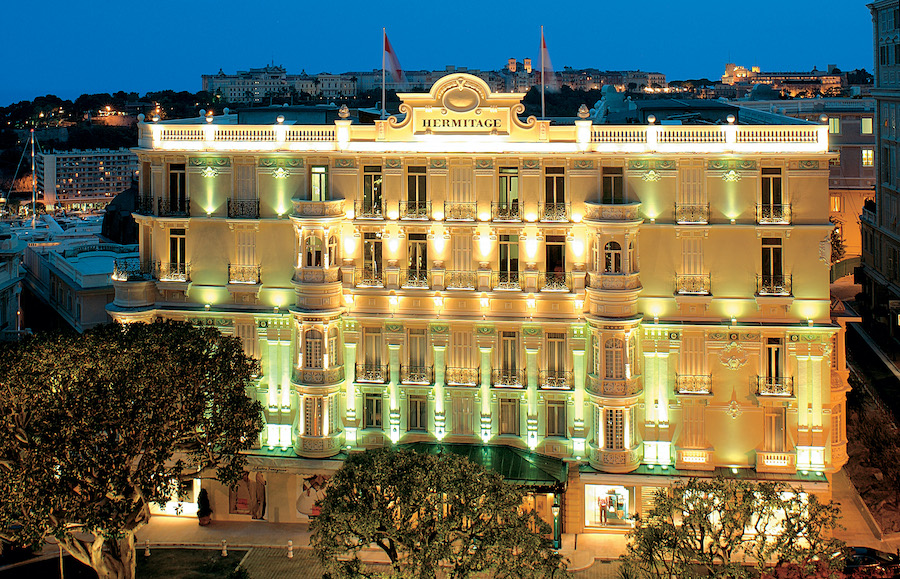 It is such a broad skillset that you have gained. Is this necessary in your position as hotel manager?
I think historically, you could start in a hotel and climb your way up the ladder. But nowadays, with the complexity of the business and everything that you have to do, you need a broader management background, as well as academics. So yes, I use all the skills I have gained every day. Whether it is speaking with a journalist and doing an interview, talking with a steward washing the plates, or going to a suite to welcome a head of state. My days are extremely diverse.
Most of the general managers I speak to have all travelled the world and speak many different languages. How important is internationality in this position?
I speak French and English fluently, as well as a bit of German and Italian. But it is not only important for the language, it is important for the culture. It is vital in understanding the expectations of people in terms of respecting what their culture is, their background and their habits. What may seem peculiar, awkward or out of place here is perfectly normal in their country and culture, for example.
That's why I think in our type of properties (Monte-Carlo SBM) it is important to have that background and openness to the world, because our clients are more diverse and you must be able to meet their expectations, anticipate their needs, and understand what they are willing to have, or not have.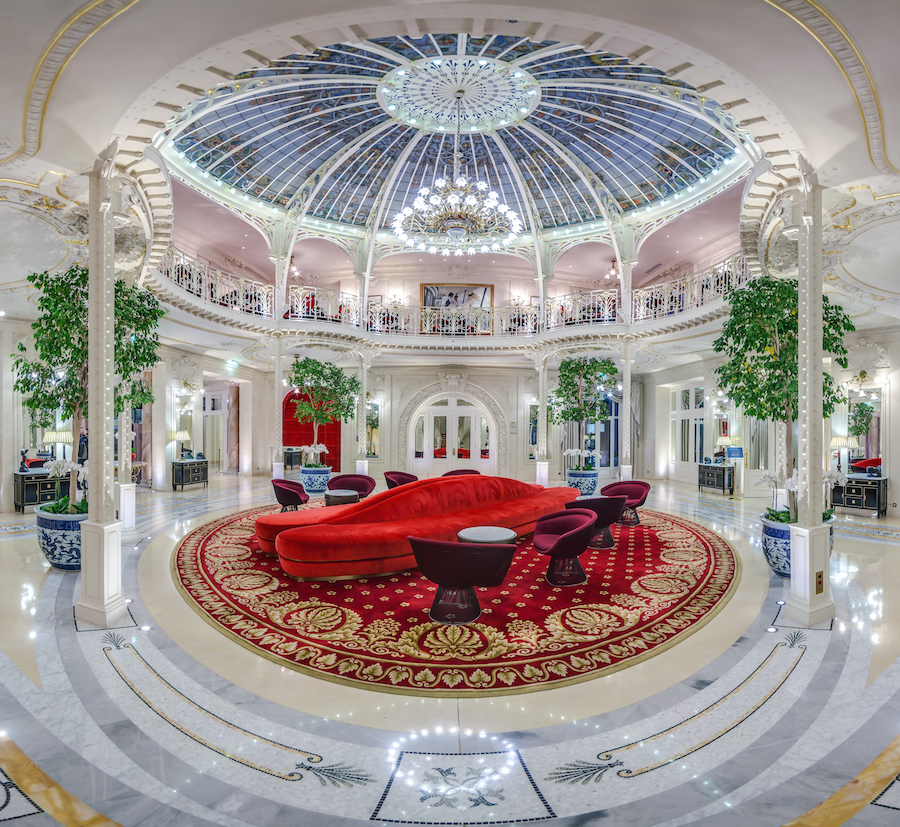 Can you tell us about your impression of the Hermitage Hotel?
I would call the Hermitage Hotel a Grande Dame. It is an historical property with so much history. Our teams have been engaged to serve our clients for many years and this brings authenticity and warmth that goes beyond the professionalism one would expect.
Unlike many properties or palaces in the world, all the updates, upgrades and renovations here have been respectful of the past, so when you move through the hotel you have different times and different types of architecture, but the essence is Belle Epoque, and you find that spirit and DNA throughout the entire property.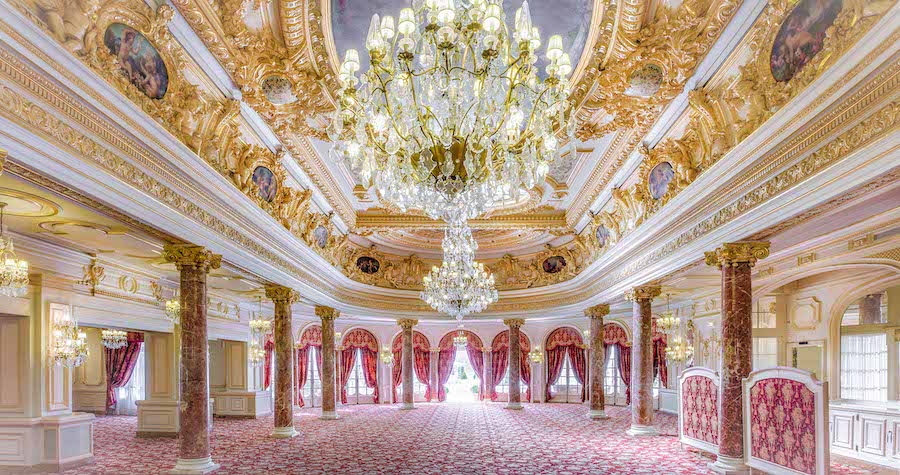 How is the Hermitage Hotel placed within the Monte-Carlo SBM family?
Within the SBM resort, you have four different properties – Monte Carlo Bay Hotel & Resort, Monte-Carlo Beach, the Hôtel de Paris and the Hôtel Hermitage Monte-Carlo – and they all have their own positioning and branding, which is important. But if you look at the Hôtel de Paris and the Hôtel Hermitage, they are the closest in this family. Not only are they physically close to each other, they are both palaces and leading hotels of the world, they are both historical and they bring with them a lot of ambiance. In saying that, when you want to "see and be seen", the Hôtel de Paris is the stage. In many ways, its natural connection is with the Casino, overlooking it and reflecting the glamour and light that are associated to with Casino de Monte-Carlo. The Hermitage's natural link is with the Thermes Marins. Even if we both have direct access to the spa, the Hermitage is synonymous with relaxing, hiding and pampering yourself. So, if we have to make a life parallel: when you stay at the Hermitage you have arrived but keep it to yourself.
What else is unique about the Hermitage Hôtel?
The Hermitage joined the SBM Group in 1924 and gradually added, amended and transformed the buildings to reach what it is today. Now, you have a 300-metre long hotel which has sea views, very tender colours, is a favourite among Middle Eastern customers, and is loved by families. Women adore this hotel, couples adore this hotel, kids can run but they can't be heard. In many ways, it is more of a relaxed atmosphere at the Hermitage.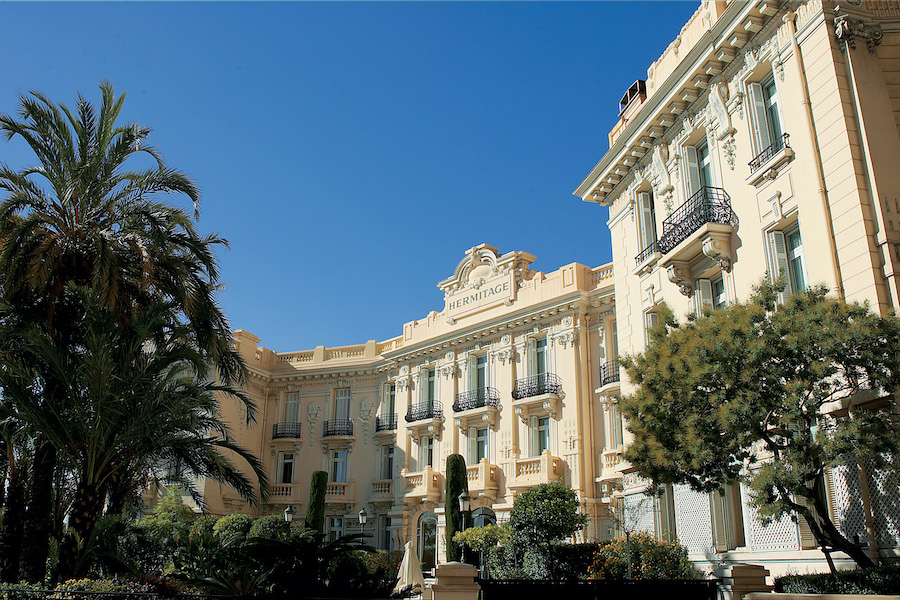 Can you tell us about the most glamorous suites in the hotel?
The suites were part of the new additions to the hotel and 12 of them are Diamond suites, with a combination of space, luxury and refinement. But it is more often understated luxury. It is something you can embrace very easily, and feel very much at ease. You have a view over the sea, the Palace, the Rock; you embrace Monaco life and you feel like you really belong.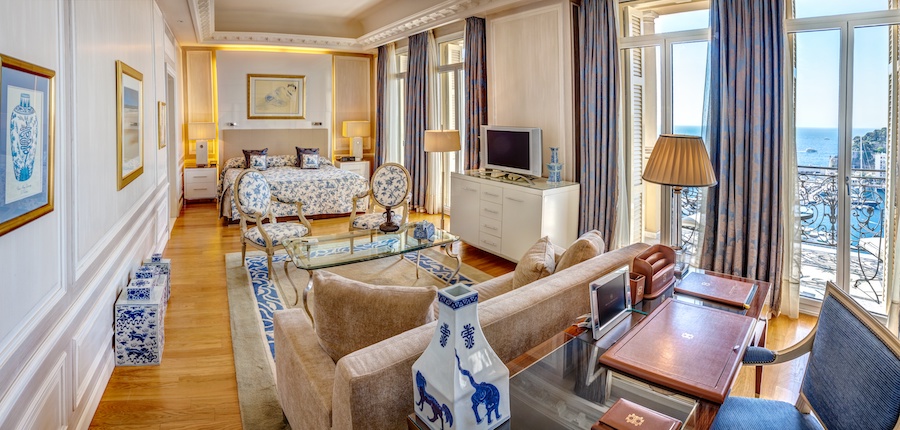 What would you say are the trends of 2019 luxury travel?
Guests have different time demands and different expectations now, so you need to be able to give them unique hideaways and experiences that fit the moment that they desire at that time.
We also want to provide a journey through their destination. For example, the concierges at the SBM have created a book with different itineraries for people to discover the city from different angles: shopping, gambling, a green tour of the city, a bike tour, walking tour, markets… connecting people to the real life of Monaco. One of the main things people are looking for is authenticity.
Sustainable development is also very important, including everything from what people eat to who our suppliers are and how we are giving back to the community.
And, of course they are very keen to be digitally connected to their busy lives at work or home.
But mainly, it is about personalising the experience for guests, and making sure that we are creating something unique for them. That requires a lot of anticipation, questioning, and getting to know their habits. Guests today are well informed, they are savvy. You cannot get away with telling them a rehearsed story.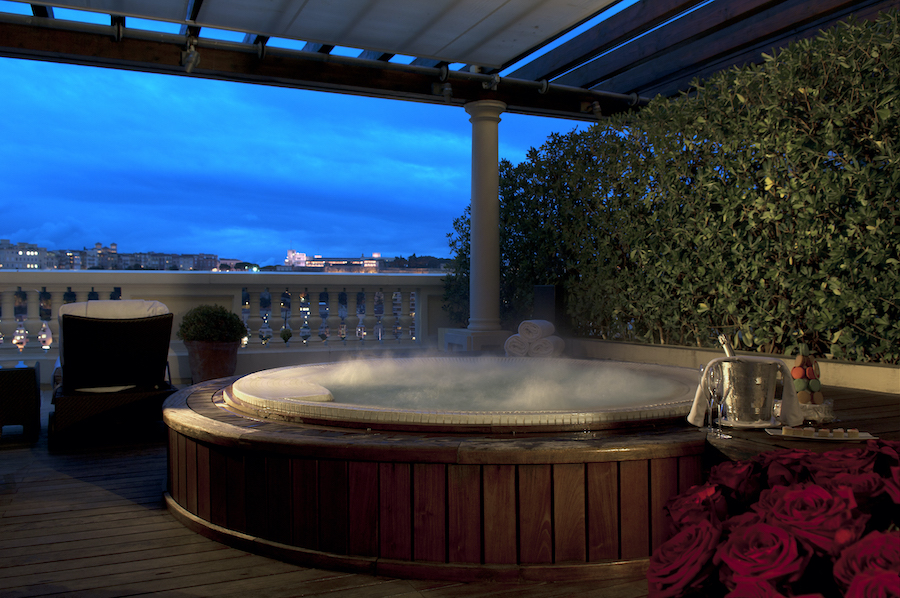 Sustainability is an integral part of Monaco's story. How do you incorporate that into the Hermitage?
We were one of the first hotels to sign up to the Mr. Goodfish programme and we have also established a garden in Beausoleil with Terre de Monaco where we grow our own vegetables for Le Vistamar restaurant.
We have been Green Globe certified since March 2019, embracing 300 more criteria pertaining to environment protection, taking care of and promoting our history and heritage and being a responsible economic actor in the local community.
Like a lot of hotels, we have a preservation program with regards to water, for example, and use non-toxic products.
We also try to give back to the community, so for example on 9th December we will be serving food to people in need in La Trinité. We will also participate more actively this year in No Finish Line. We have a team and our own gear, and we will celebrate with a pasta party at the end. Our goals is to reach 2,000 kilometres as a team.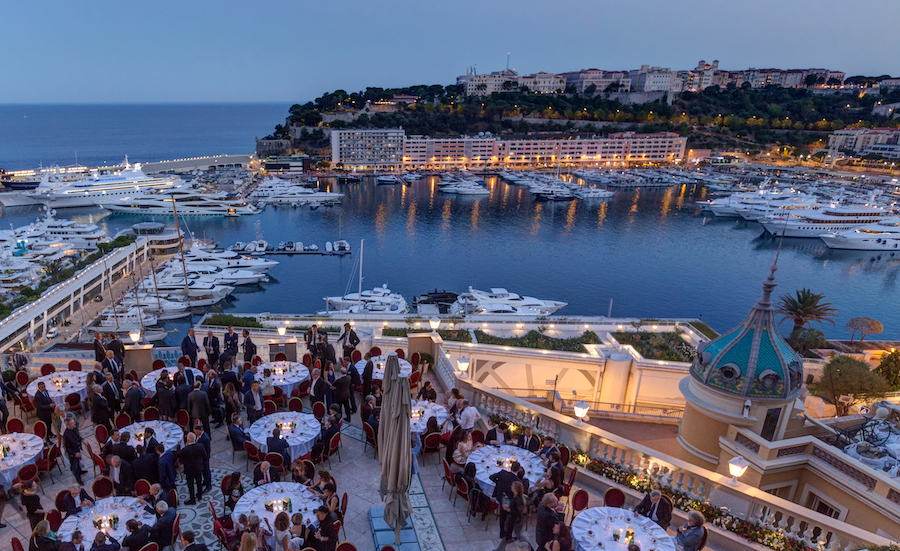 Can you give us some statistics about the Hermitage?
We have 278 rooms and suits, and the number of staff we have fluctuates from 400 in the winter to 500 in the summer during the Grand Prix. Interestingly, we served 13,202 glasses of champagne in 2018.
We have Le Limùn restaurant, Le Vistamar restaurant, the Crystal Bar, and the Mezzanine for breakfast and brunch, functions and corporate events. But the Hermitage is a bit like the best kept secret in town and we want to make it more of a local destination for people.
So, we have been organising a Kid's Club in the summer, which we will extend to Christmas, New Year and Easter. We have created a brunch that runs from October to March, during which parents can enjoy a chat and something to eat while the kids have fun at kid's club. One of the diamond suits will be converted to a family suite and we will link it with special activities like the cinema, cooking classes with our chefs, a trip to the Oceanographic Museum to discover the turtles… creating a journey for kids to enjoy their stay and also discover the Principality.
Monte-Carlo SBM supports arts and, as an example, Hôtel Hermitage welcomes institutions and exhibitors. We want to establish a strong bond with operas, ballets and exhibitions, and we continue to develop partnerships to make Hôtel Hermitage a natural destination for arts lovers.