Speaking ahead of his home Grand Prix this weekend, Ferrari's Charles Leclerc says that he believes the "poor luck" he has experienced in Monaco, and more recently in Barcelona, will turn around, hopefully sooner rather than later.
Red Bull's Max Verstappen hit the front for the first time this season following victory at the Spanish Grand Prix on Sunday, during a race in which Leclerc was forced to retire due to mechanical issues. In spite of that disappointment, which sees him head into the Monaco Grand Prix knocked off the perch that he had thus far occupied since the first race in Australia, Leclerc says he is concentrating on the positives.
"It's true of course that we lost 1st place in the Championship and I would have preferred to come into my home race as the leader of the championship," began the Monegasque during an interview with select media including Monaco Life. "It's only a little detail at this point of the season. There are still 16 races to go; the season is yet long."
"Before Barcelona, we were asking ourselves a lot of questions because it was true that we didn't have the same performance as Red Bull in the race, especially in terms of tyre degradation. We were degrading them a lot, so we had difficulty keeping them behind us during the race. But in Barcelona, we found a lot of answers to our questions and it was a lot more positive," he added.
Nonetheless, Leclerc revealed that, "it doesn't change my approach for the weekend. I will just be giving 110% as I always do, as I've done since the start of the year. It's true that it's a very special Grand Prix for me because it's at home, but it's during exactly this kind of weekend that we mustn't force things too much."
Ferrari look particularly strong going into the weekend. Not only have they brought on upgrades, which will improve race performance, but the prancing horse's performance in the low-to-medium speed corners in Catalunya is usually indicative of a car that will perform well in the tight streets of Monte-Carlo.
But as Leclerc said, the season is still young, and neither he nor his team are resting on their laurels. "The new upgrade has been positive. It has worked exactly as we expected it would. So that's great news, because it isn't always the case in F1. Sometimes there are differences between what we see on the computers and what we see when it is actually attached to the car," he said.
"Tyre degradation was much better in Barcelona. It's maybe too soon to say that it won't trouble us in the remaining races, but we've clearly seen progress. We need a few more races before we can be certain that it's working well. We also need to continue to push, because Red Bull are a very good team, especially in terms of car development. Now we've shown that the improvements work well, we have to bring on more to make another step," Leclerc added.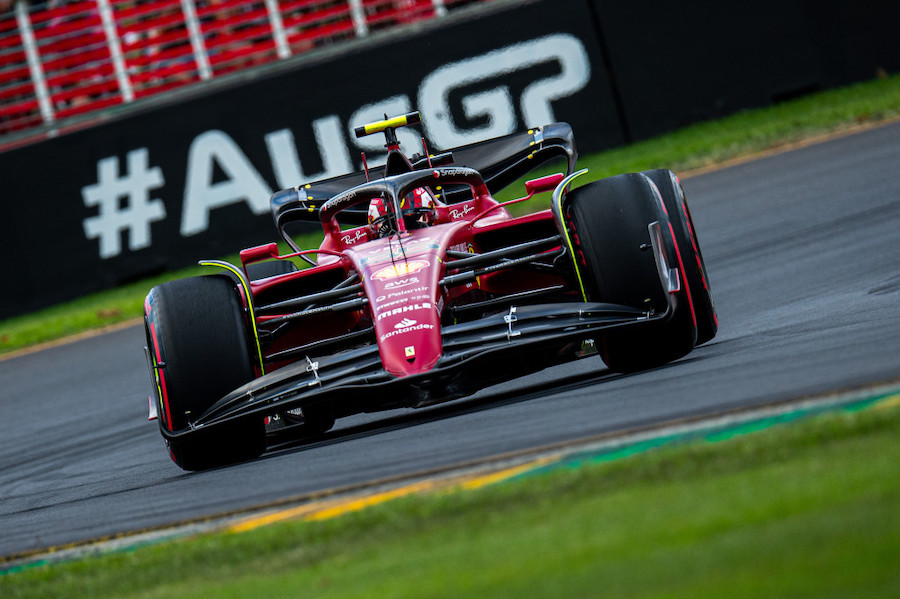 It is not only the Red Bull that Ferrari must be wary of. Mercedes made huge improvements going into the Spanish Grand Prix, which duly reaped on-track rewards. George Russell earned a podium for a strong drive, whilst Lewis Hamilton fought his way back to fifth after receiving a puncture on the first lap, which demoted him to 19th.
Asked by Monaco Life whether he expects the Mercedes drivers to be title-challengers, he responded, "Mercedes have made big progress; we saw that in Barcelona. They are still a bit behind, but they are a lot closer than before, and you can never rule a team like Mercedes out of a Championship because, quite simply, they are a very strong team."
However, he concluded by saying, "But with the levels of performance that I see at the moment, I do think it'll be more between Red Bull and Ferrari."
Currently, a two-horse-race for the Championship is emerging. Whilst Leclerc and Verstappen have managed to extract the maximum from their machinery, the same cannot be said for Carlos Sainz. Unlike Leclerc, team-mate Sainz has struggled to tame the single-seater, whose rear-end is known to be difficult to control. Sainz's latest escapade in the gravel trap at Barcelona attested to that.
Nonetheless, Leclerc expects his team-mate to get to grips with the car and begin challenging for race wins soon, telling Monaco Life, "Last year he proved he is a very good driver, very quick. Carlos is solid and consistent. This year he has had a bit more of a difficult time in the opening races, but I think it's only a matter of time before we see him at ease in the car and find him racing alongside me for the victory, allowing us to earn one-twos for Ferrari," said Leclerc.
Should Sainz better or equal the second place that he earned in Monaco last year, Ferrari could well be on for a one-two finish. The Spaniard was the only Ferrari to run in that race after Leclerc's Saturday mishap and subsequent mechanical issue on the Sunday. It was just the latest episode in a series of ill-fated runs for Leclerc around his home track.
But he told Monaco Life that he doesn't believe in bad luck. "It's true that when I look at the last races at home, and of course a couple of weeks ago, I haven't been lucky, but I don't believe in bad luck. I do, however, believe that there is balance in life. I'm sure that all those years off poor luck will be compensated for down the line. Hopefully, that will start this year," he said.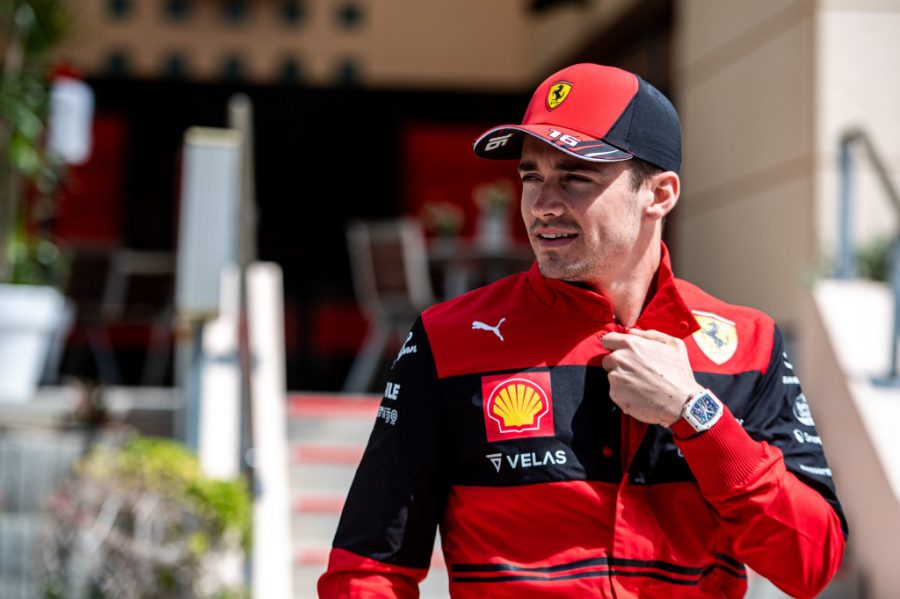 Leclerc's latest acquaintance with the Monte-Carlo barriers was made under-two weeks ago. During an exhibition lap in Niki Lauda's iconic 1974 Ferrari, a mechanical failure sent him spinning at La Rascasse, subsequently damaging the rear-wing. But that crash doesn't appear to have dented his confidence.
"It was unfortunately something that I couldn't avoid, so there isn't a loss of confidence from that. It was a problem with the motor, that happens in motorsport. Hopefully, this year in F1 it will go well, because it's an important year and every point counts. I hope it will be a success," said Leclerc.
Although atoning for those years of hurt would be cathartic for Leclerc, he is still looking at the bigger picture. Asked whether he prioritises a World Championship title or the top step of the podium in Monaco, his response was unequivocal: "I love Monaco, but if I really have to make the choice, then I'd prefer to be World Champion."
Never has so much been riding on a Monaco Grand Prix for Leclerc. For the first time in his career, the romantic ideal of a victory on home turf plays second-fiddle to the larger Championship battle, although of course there is no reason why the two cannot co-exist. "I'll try to do both: to win the Monaco Grand Prix and the World Championship."
Follow Monaco Life on Facebook, Instagram and Twitter for all the action of the Monaco Grand Prix!
Photos source: Scuderia Ferrari Press Centre. This interview was originally published on Wednesday 25th May 2022