Charles Leclerc is preparing for his home race, the Monaco Grand Prix, and despite Ferrari's travails this season, the Monegasque tells select local media he is confident of a result around the streets that he knows best.
It is within a completely different context that Leclerc returns to the Principality. The Ferrari driver has thus far failed to win his home race. The omens were positive last year; the Prancing Horse brand was arguably the fastest on the grid. But it was Sergio Perez who took the chequered flag, despite Leclerc securing pole position 24 hours earlier.
However, this year, Ferrari is trailing in the wake of a runaway Red Bull. Leclerc is currently seventh in the drivers' standings with 34 points, 85 behind the current leader and reigning world champion Max Verstappen.
But in Monaco, Leclerc has a home advantage. In an interview with local media, including Monaco Life, the Ferrari driver looked back at the difficult start to the season, whilst also addressing rumours of a potential future departure from the Italian manufacturer.
How do you explain the difficult start to the year at Ferrari? 
Unfortunately, the results speak for themselves. We've had a difficult start to the season. Between the first race where we had a mechanical issue when we were in third; the penalty in the second race, which saw us start 12th on the grid when we should have been second; the crash with Lance (Stroll) in the third race… little by little, we're getting points again, but for sure it hasn't been the start to the season we hoped for, but the season is still long. It's in these moments that you have to keep your head up so that the team stays motivated. It's a 23-race season so we're really just at the start; and there is still everything to play for.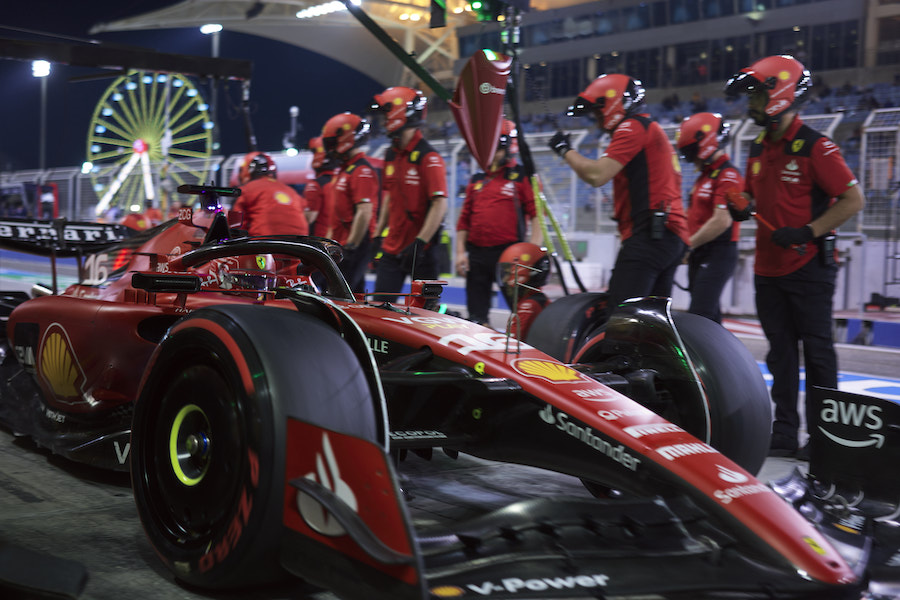 Did you expect the lack of performance in the Ferrari, and what are the weaknesses in this year's model compared to the 2022 single-seater? 
We have a car that is doing exactly what we expected given our testing in Bahrain. We weren't surprised when we got to the first race. We understood before then that Aston Martin was very quick, that Mercedes had good race pace, and that Red Bull would be difficult to catch because they had major steps in terms of race pace.
The major weaknesses? It's too 'picky', meaning that it depends massively on the conditions. As soon as there is a change in wind or a change of temperature we're straight out of the car's optimal window so we lose a lot of performance relative to our opponents. It's the balance we're working on at the minute.
How do you explain Ferrari's difficulties in fighting at the front of the grid, given that the team's last World Champion was crowned all the way back in 2007?
It is a very competitive sport. If you go back in history a bit, there was the Red Bull period of dominance, and then unfortunately when the hybrid era came, Mercedes won everything. There have been regulation changes, and Ferrari have been able to catch up. Finishing second in the constructors and drivers championship last year was a big step forward. Clearly, this year we aren't at the level we want to be.
I won't go into trying to explain the past, because I only arrived in 2019 – in what was a difficult time for the team, as in 2020 we took a big step backwards, especially in terms of the engine. Since, we've just been trying to catch up with the teams ahead of us and now Red Bull are clearly the team to beat. Today, with the medium and long-term plans in place, and especially with Fred (Vasseur) in command, I have a lot of confidence.
Is Ferrari's problem in car development or in its conception? 
No, I think the objectives that were set clearly weren't good. When we look at the car data in terms of what we expected of this car, honestly, it matches up. I simply think that the objectives set for the engineers weren't good. This year, that shows because Red Bull made much bigger advances than us, especially in terms of race pace. It is more a problem of philosophy than development, I think.
How did you and the team experience what was a sad episode in Imola, Emilia Romagna, last week? 
It wasn't easy. It's close to Ferrari's home. The disaster happened just an hour away from there. I was on the road when I heard that the Grand Prix would be cancelled. I followed it from far away because, of course, we couldn't be in situ because of all the damage at the Imola Circuit and its surroundings. It's very sad. Ferrari made a big donation and I am working on a few things to try and help the region bounce back from such a catastrophe. I can't go into details about what I'm doing, but you'll see in the coming weeks.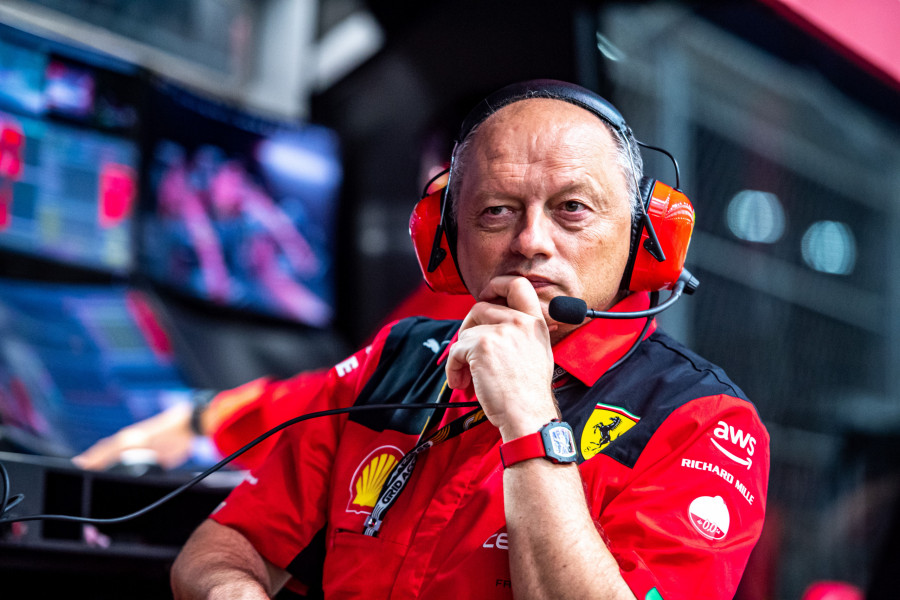 Can you talk about your relationship with Vasseur, whom you've known since your karting days, and how he has changed race preparations? 
I think in terms of preparing for the Grand Prix, there isn't a big difference, as Fred isn't here for that. That work is more directly with the engineers. He is here to motivate everyone, to bring the right people in, and see if we can strengthen by bringing people in from the outside. Where the big difference is, is the relationship between us. We've known each other for many years, and he's really honest with me, and that is something that is lacking in Formula One.
When you come into the sport, you immediately have a lot of friends, but there are few that are truly honest in terms of performance and what they see. Fred is really honest and isn't scared of saying things. That's what I like personally.
In addition to that, he has a vision of the competition that I think is really good. Each time we speak about a specific situation, we share the same vision and that will help a lot in pushing everyone in the right direction and it will make the difference in terms of gaining points and working on the things we have to work on. We're completely aligned, and it gives us confidence moving forward.
Red Bull have the quickest car, but here in Monaco, it's the driver that counts more than the car…
I hope so! Monaco is one of these circuits where taking risks counts, and the driver can make the difference more than elsewhere. I hope this is the case. But it's true that we're not in the same situation as a year ago. Back then, we had a quick and consistent car on all circuits. This year, the Aston Martin has taken a big step forward, the Red Bull is of course on a different planet, especially in the race. But in Monaco, the quality of the driver is very important. I think we'll have a shot in qualifying, and hopefully taking a few risks will pay off during that session and will allow us to start at the front.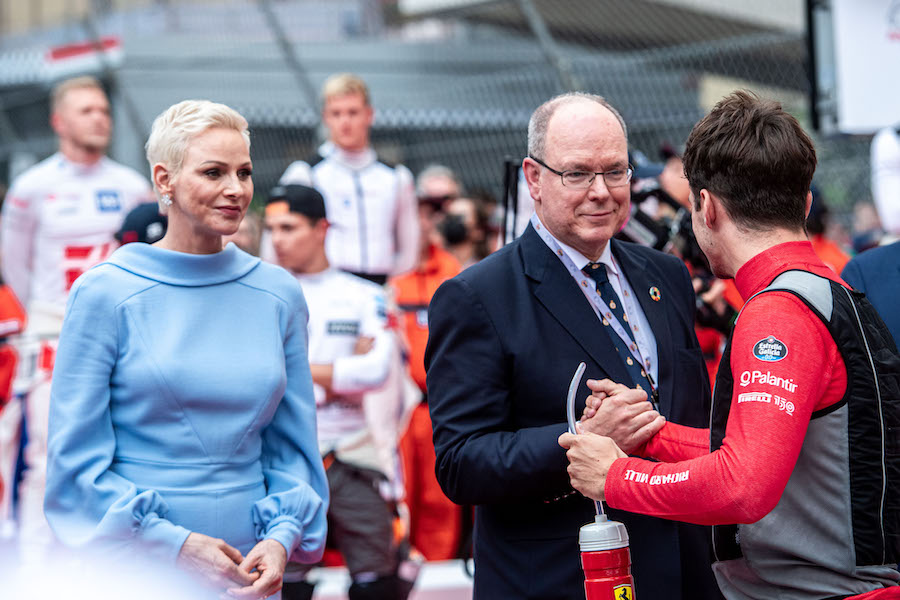 Why do you think the Ferrari found such good performance in Baku, and could the team emulate that here in Monaco? 
I think Baku is a particularly difficult circuit, a bit like Monaco. I think, once again, drivers taking risks makes the difference. In addition, our car is one that works well around long corners, and I hope that will be the case once again in Monaco because there are lots of them here. So I hope the car will perform as well as in Baku. That was a weekend where I was at ease in the car.
We're still lacking performance, and I think our qualifying pace masks that difference relative to the Red Bull, and our race pace brought us back to reality. The podium, the third place behind the Red Bulls, was huge! We're speaking about a lot of time to make up, and Red Bull is still the team to beat. It's true that the weekend in Azerbaijan was the most positive. It was nice to get a podium and a pole position, but we are still realistic. For now, Red Bull are on another planet and it's up to us to catch them up.
Should you earn pole position, would you be confident of keeping the Red Bull behind you all race?
Everything is possible. You have to get the pole position first, and that will be difficult given they quite simply have a superior car. The Aston Martin has been really quick in certain races, and I'd expect them to have a quick car on the streets of Monaco as well. It won't be easy! If I get pole at Monaco, everything is possible, there are still the pitstops and it's there that there could be a difference. We'll do everything we can to apply the pressure in qualifying and we'll have a chance on Sunday.
How do you look back at your first Monaco Grand Prix, and how have you grown since? 
I've grown a lot. Managing the outside solicitations, the media, family and friends, it can be overwhelming, and I learnt a lot from the first time. Then, on track, in Monaco you always learn; the more laps you do, the more you learn. You know the little tricks that you can do and I'm trying to help my brother (Arthur) with that. In the end, it's the mental approach that changes. With experience, you change. You need to learn to be more patient, and at the beginning, I was very impatient, and you obviously want to do well at home.
Your brother, Arthur, will be racing in the F2 race this weekend in Monaco. What advice did you give him? 
I feel that he's excited for it, and of course, can't wait. I remember my first Monaco Grand Prix, and just how special it is. He just needs to make the most of it. I've advised him to protect himself as much as possible from outside requests because it's true that in Monaco you can easily find yourself overbooked with all the friends and family that come. If it's not well-organised, it can take up a lot of time and can take the mind elsewhere, and that isn't the right time. You have to stay focused on the weekend; he knows that's the priority.
It's step-by-step. It's natural that being home there is a lot of excitement. There are lots of things to do. To gain confidence on street circuits takes a lot of time and a lot of laps. It's the most difficult circuit of the year. There's nothing like doing a qualifying lap here, and I'm sure he'll enjoy it.
Would you be interested in a move to Mercedes? 
I won't comment on specific rumours. But it's something that is new to me. My arrival in Formula One was quite straightforward because I was announced straight away at Alfa Romeo and then to everyone's surprise there was the announcement of my arrival at Ferrari early in the season. Since, there haven't been doubts because I have a long contract at Ferrari.
There is talk because of the fact my contract expires next year. I'm trying to concentrate on what's happening on the track because as I've already said, we're not at the level we want to be. After that, we'll see. I've always dreamed of being a Ferrari driver and today I'm in this incredible position. But you can't hide it, I'm not happy where we are, Ferrari aren't happy and we're going to do everything together to try to get back to the best level. I really hope we do it together.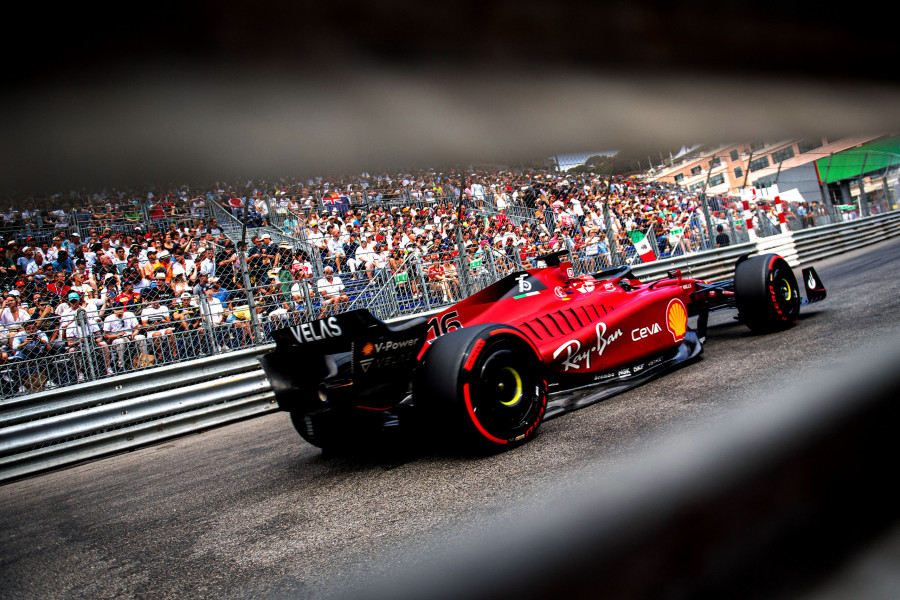 Do all the rumours around your future impact your day-to-day?
Honestly, it isn't something that impacts me at all. I've already had it at the track where I've been asked what's happening next year or the year after. For me, it's clear in my head. I have a contract until the end of 2024 so there are still over 18 months left. That's a long time. It's not a discussion to have now. I want us to move forward and win the championship together. That doesn't call into question my future and I hope to continue with Ferrari.
What are your objectives for the rest of the season, and when will be the time to talk about your future?
It's hard to say about this year because we've been inconsistent since the start of the season. My current objective is just to put all my effort into improving this car so we can raise our expectations for the weekends.
Today, we arrive for the race weekend and we don't know if we'll be ahead of the Aston Martin or behind the Mercedes, so it's very hard to set objectives. Firstly, the primary objective, for now, is to work with the team to have a platform to have a car that works in all conditions and not just within a specific window. That's what we're working on.
In terms of when to talk about my future, I haven't set myself a deadline. We'll see. No discussions have started. There are lots of rumours, but no discussions, so you'll have to ask Fred (Vasseur) that question in terms of when he wants to start discussions with me. There's still a lot of time left on my contract, so it's normal that discussions haven't started.
Sign up for the Monaco Life newsletter. For the latest news, follow us on Facebook, Twitter, and Instagram.  
SEE ALSO:
Photo credit: Scuderia Ferrari Press Centre