Breaking into an AS Monaco midfield that over the years has consisted of players such as Cesc Fabregas, Aurélien Tchouaméni, Youssouf Fofana and Mohamed Camara, is no easy task, but it's the one that Eliot Matazo is facing and is relishing.
"I have my own style," Matazo told Monaco Life.  "I've been told I have a style similar to Aurélien, others say Youssouf, some people reference other players as well." Far from trying to disassociate himself from the likes of Fabregas, and Tchouaméni, as well as current teammates Camara and Fofana, Matazo is wanting to create his own story and procure his own image. 
"There are different characteristics in all of these players and for sure, watching them every day in training and at the matches, I can only learn. Those will be things that I'll take with me going forward," said Matazo.
"Seeing such a player in my position only inspires me"
It hasn't been easy for the Belgian U21 international, who since making his debut against Strasbourg back in 2020, has had to contend with fierce competition in the Monaco midfield. Tchouaméni's €100m departure to Real Madrid looked to be an opening for Matazo, but the arrival of Camara from Red Bull Salzburg represented a new challenge for the Belgian, but crucially, not a threat.
"At a team like Monaco, you need competitive players in every position. That's how it is with all of the other positions, and that's how it is with Camara, who came to strengthen the team, which he has done. I see it as a positive. It brings competition, and for me, as a young player, seeing such a player in my position only inspires me to take things from his game and reproduce that on the pitch. That allows us to challenge each other to give the best of ourselves every time we're on the pitch," said Matazo.
The La Diagonale Academy product doesn't have to look far for inspiration. Tchouaméni's trajectory is one that he will try to emulate in his own way. "Seeing a defensive midfielder have such a rapid rise can only be inspiring for me. I'm also inspired by the fact that I played alongside him. It shows anything is possible, but it only happens through hard work. Aurélien is a hard worker and what happened to him was the outcome of all of his work," said the Belgian U21 international. 
"I am lucky to have such baggage at a club like AS Monaco"
In many ways, Tchouaméni is the exception to the rule. Whereas wingers burst onto the scene early, often imbued with eye-catching technical ability, the role of the defensive midfielder requires different characteristics that are only borne out of experience, which he is gradually accruing at Monaco.
"It is different to break through [as a midfielder rather than an attacker]. It's really about concentration and experience and that's something that is learnt. To be consistent, we're speaking about maturity to be able to recognise certain situations. It is rare to have as much experience as I have as a defensive midfielder at my age. I am lucky to have such baggage at a club like AS Monaco so I make the most of it," said Matazo.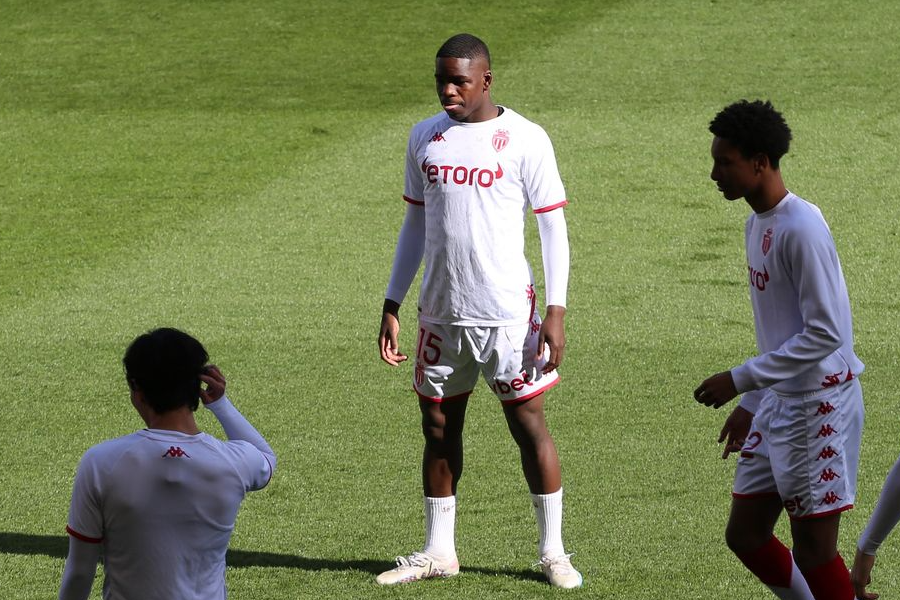 That "baggage" is increasing, although Matazo admitted disappointment at his lack of gametime earlier in the season, adding  "I'm a competitor and I always want to help the team. When you don't have the gametime to do that, it's a bit disappointing. But I'm well aware that I'm still young and I'm in a competitive team with two or three very good players in my position. So I need to grind and bear it, continue to work hard and be ready when the coach calls on me."
Since the return from the World Cup, which Matazo has described as "the best phase" of his season, he has seen his playing time increase, and he has started in three of the club's last six Ligue 1 matches. He is on course to break his record for most minutes featured in a season. A natural progression for a player on the rise.
"In the season, I needed a reference match"
Perhaps the facilitator of Matazo's increased presence in the Monaco team in this second half of the season was his performance against Marseille in January.
"In the season, I needed a reference match. I think I can lean on that match against Marseille in my matches against all future opponents. For sure, the match against Marseille gave me a boost," said Matazo. 
However, the former Anderlecht youth player is wanting to build on that performance and has isolated his attacking output as an area of improvement. "I have technical baggage that allows me to go forward so what I'm trying to do more in matches is to go forward and be more visible on the pitch," he said. 
"It's up to me to show certain things"
By being more "visible," Matazo will hope to contribute to the Principality club's objectives between now and the end of the season. Les Monégasuqes are three points behind second-placed RC Lens. "We have nine finals left, nine matches to win. It's as simple as that…We're the hunters so it's up to us to chase the teams in front of us," he said.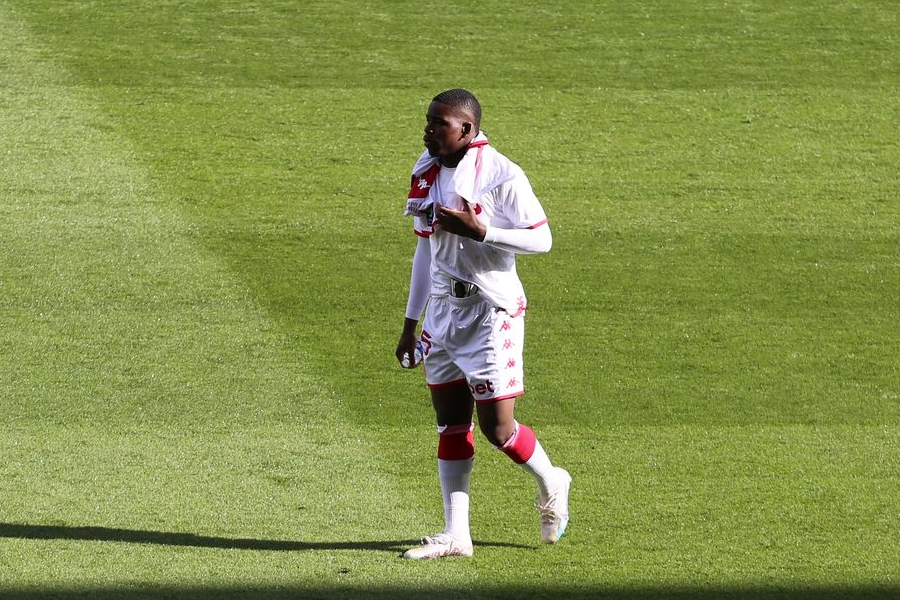 However, on a personal level, there is also a lot to play for. L'Équipe reported last week that Fofana may leave Monaco in the summer, which could potentially provide an opening for Matazo, who will be looking to nail down a place in the starting XI.
"I don't know what Fofana's future holds. As a Monaco player, I want him to stay as that would be good for the team. There are lots of games remaining in the second half of this season, so it's up to me to show certain things. In any case, I am ready to show these things and we'll see what the future holds," said Matazo. 
On Domenico Tedesco's radar
Matazo's performances, he hopes, could also allow him to break into the Belgium national team. He has been an important player for the U21 side, but an increased presence in the first team has already put him on the radar of new coach Domenico Tedesco.
"I think that these things come naturally. If you're doing well with your club, if you put in good performances, you'll get the call. When the moment comes, I will be ready because I know that I will have done the work to get there, with the U21s and also with Monaco. Domenico Tedesco has just arrived, and I know he has an eye on me. I got a provisional call-up, so that shows I'm there or thereabouts. It's up to me to ensure that I give the best of myself so that he can look at me even more," said Matazo. 
Being "more visible" is clearly the key for Matazo, who is looking to shine for club and country. Having signed a contract extension until 2026 last season, the Belgian clearly believes that Monaco remains the best place to showcase his talents.
"I trust in the Monégasque project, and I'm completely invested in it," said Matazo, who will hope that his compatriot, Philippe Clement, and the club place more trust in him this season, and beyond. 
Sign up for the Monaco Life newsletter. For the latest news, follow us on Facebook, Twitter, and Instagram. 
Feature photo by Luke Entwistle, Monaco Life