Monaco Life publisher Eric Brundage and Editor-in-Chief Cassandra Tanti sat down with Italy's Ambassador in Monaco, Cristiano Gallo, to talk about the centuries-old relationship between the two countries and how Italians, the second largest population in the Principality, have helped shape the Monaco that we know today.
Mr Gallo, can you tell us about your background and how you came to be the Italian Ambassador?
I have been a diplomat for 32 years across the world. But here in Monaco, it is the first time I am Chief of Mission so it is an important experience for me and I feel very privileged to do this job here in this beautiful territory, where so many Italians are present and where our presence is very important. We try to contribute to the welfare of this land and we play a fundamental role here in this society in many areas, and that's why I am happy to represent the Italian community in Monaco.
More specifically, for the past 10 years I was the Chief of Protocol in the Italian Prime Minister's office and the Ministry for Foreign Affairs. This experience is important because countries like Monaco place enormous importance on diplomacy and how to behave with authorities. It is an area where substance, context and image are all joined. We have seen the importance of protocol when Chinese President Xi Jinping was here, it showed the significance of forging bi-lateral relations. Previously, I was responsible for taking the Italian Prime Minister all around the world, organising international visits and cementing bilateral relations between Italy and many foreign countries. I have worked in the United Arab Emirates, Sub-SaharanAfrica, and many places in Eastern Europe. I am more than halfway through my four year mandate here in Monaco and I am very happy so far.
What are your priorities as Ambassador?
According to my mandate I have to foster bilateral economic and cultural ties to better promote the image of Italy in Monaco. Over the past two and a half years, we have taken part in more than 40 events. For example, every year we organise Culture Week in October and during this we have events that promote our main culture and our entrepreneurs. It is a two-legged promotion. We have a Design Day to showcase how Italy is excelling in creativity and taste, presenting new products and ideas in interior design and home philosophy. We are doing everything we can to export our idea of elegance and our high-tech products. There is also a Food Week every November, and National Day on June 2nd. We have many event formats to celebrate Italy and its presence in Monaco.
There is a strong Italian presence in Monaco, in fact it is the second largest population after French…
Yes, we have had a large increase recently, so the figure is now at 22% with more than 8,000 residents here. And I would like to underline that the weight of the Italian community, apart from the numbers, is the high quality of people who live and work here, business families that have contributed to the development of this country. In the past, the large construction projects were made by Italians. Even now the Odeon Tower, which has changed the Monaco skyline, was built by the Italian Groupe Marzocco. And the only tower in the new land extension is designed by Italian Renzo Piano.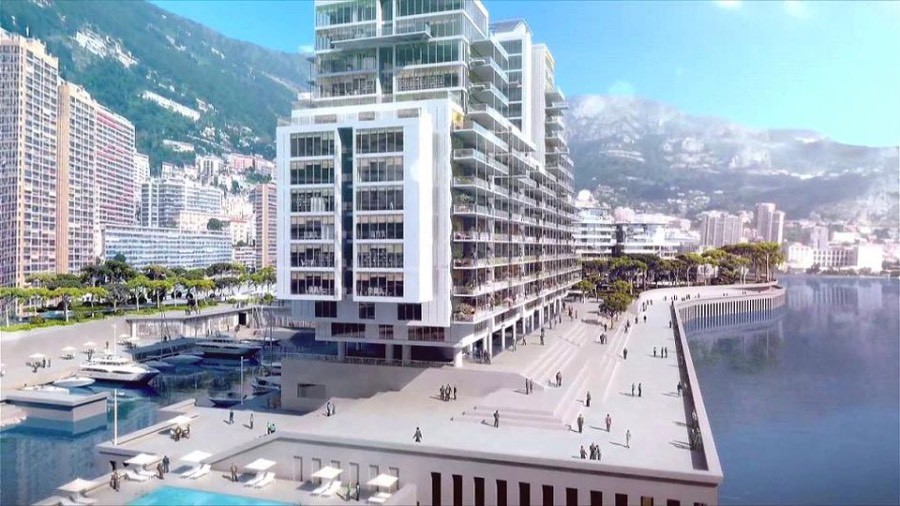 Apart from construction, what are the main business relationships between Italy and Monaco?
Gastronomy is significant, there are many Italian restaurants and cafés here and they bring a special atmosphere. Italy also supplies the luxury yachts with fresh produce. And then there is design, which we can link not only to luxury homes but the superyachts in Monaco. Basically where there is creativity, Italy is present.
Italy recently hosted the President of China, as did Monaco, and it was quite a historic visit for different reasons…
Yes indeed, there were around 30 agreements signed between the two countries, in sensitive areas of importance, so it was a great success. We have to appreciate the atmosphere of good cooperation.
Italy was the first to sign the controversial Belt and Road initiative. China already owns the Italian ports of Venice and Genova, and this new deal will open even more ports. How do you see Monaco fitting within the major infrastructure relationship that is about to emerge with this multi-billion dollar 'Silk Road' across the globe.
Italy and Monaco have a good cooperation in this area as Monaco has just bought an 80-year concession for the Ventimiglia port. This is very significant because it will lead to new infrastructure, jobs and value to the city. It will be very convenient for Monaco also because when Port Hercule is full, Ventimiglia is only a few nautical miles away.
Monaco places enormous emphasis on the environment and sustainable practices. Is Italy in line with this approach to development?
This is one of the main topics of our cooperation with Monaco. We have tri-lateral agreements with France to protect the sanctuary areas of Pelagos for example, and there are many others. For years we have been sharing this effort to protect the environment.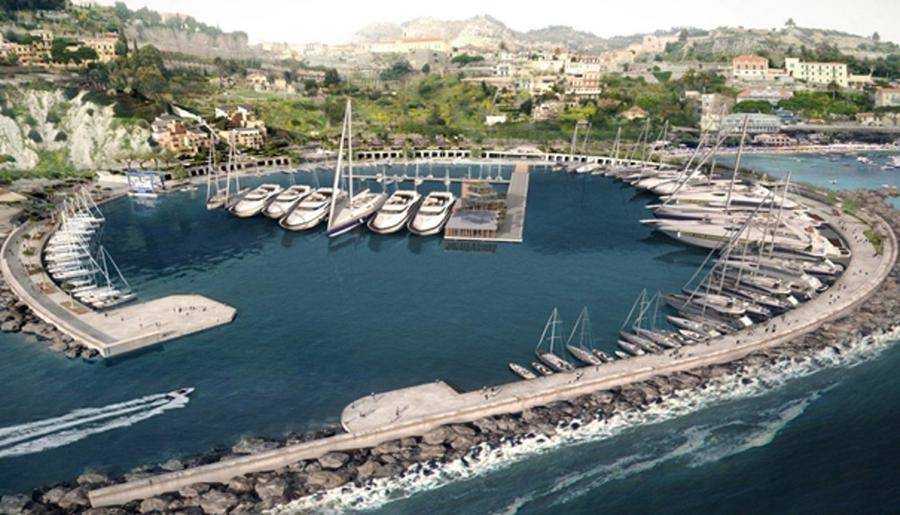 And is the development in Ventimiglia being given the same care and attention to the environment as the current land extension in Monaco?
That area is also covered by the Pelagos sanctuary, which stretches to Corsica, so the water of course is protected. At one end we have business relationships with Monaco, at the other we are connected with our treatment of the environment, and we work to find a balance. We find a way to promote business without damaging the environment, which is always the challenge.
Do you see the culture and infrastructure of Ventimiglia also changing with the new port? Is there a plan to beautify the city?
Yes there will be knew commercial and parking areas, and new infrastructure, like a lift for example to connect the port to the town, Monaco-style. So Ventimiglia will benefit greatly from this new relationship.
See also: Ambassador to China Catherine Foutrier talks to Monaco Life