Auctioneer to the stars Simon de Pury speaks to Monaco Life about his new themed auction series, the stand-out moments in his extravagant life, and becoming a DJ at 60.
Coined the "Mick Jagger" of auctions, Simon de Pury has forged a long and respected career in the art world. His ability to inject excitement into a room not only bumps up adrenaline, but also sales prices. The Swiss native, who lives in Monaco and admits he "gets bored easily", is also an art adviser, art dealer, curator, photographer and a DJ.
He's appeared in numerous television shows, including Emily in Paris, and hosts record-breaking sales at star-studded events like Prince Albert's Monte-Carlo Gala for Planetary Health.
In 2022, de Pury launched a novel series of auctions where all artworts are consigned directly from artists and galleries, led by a digital avatar of the legendary auctioneer. 
Monaco Life: What are some of the most stand-out auctions and moments of your career and life?
Simon de Pury: The births of my five children were clearly the absolute highlights of my life. In terms of my career, each auction becomes the most important I have ever conducted, no matter how small or big. The stand-out one therefore always has to be the next one!
What do you love about your job?
That there is no routine, as I get bored very easily and have the shortest attention span ever. Curiosity is my engine and I love my job at least as much as on the first day.
How did you get the title 'Mick Jagger of auctions'?

It is Bob Colacello who coined the phrase way back and it stuck ever since. Mick Jagger is the greatest showman who ever existed and I guess it is my flamboyant style of auctioneering which got me this more than flattering moniker.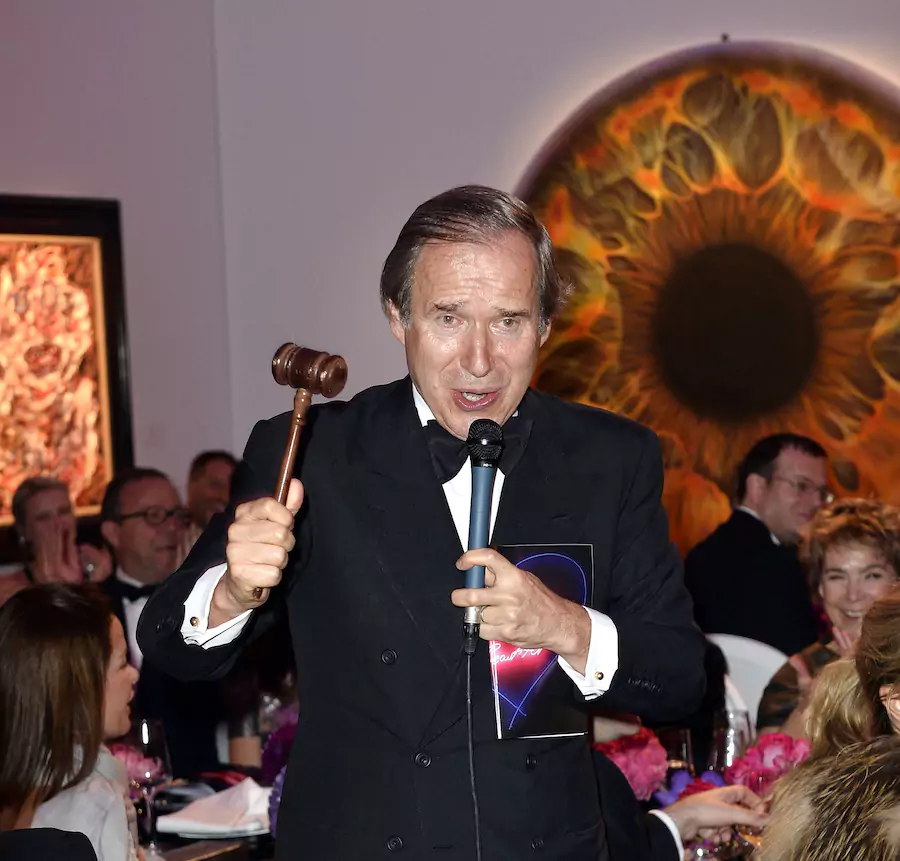 Last year, you launched a unique auction concept. What is it and why have you decided to take this approach?
By organising primary market auctions, I wanted to offer artists and the galleries representing them the possibility to sell directly at auction. So far, it was always some of the lucky collectors who had been 'chosen' by the galleries on the primary market who would approach the main auction houses and reap great benefits by flipping them at auction on the secondary market.
What are the themes of the primary market auctions in the series?
The first five were: 'Women – Art In Times Of Chaos', 'Create! – 21st Century Architecture and Design', 'Fire! – Contemporary Glass and Ceramics', 'Paradise Lost – Nature in Contemporary Art', and 'Kawaii – Cuteness in Contemporary Art'.
How was your first auction in the series? You chose to be represented as an avatar, why is that?

The first was 'Women – Art In Times Of Chaos'. It was a white glove sale with all works sold and several record prices for the female artists that had been selected. These are online auctions in real time. In the same way that a skilled auctioneer may succeed in creating a good atmosphere in a live auction, an entertaining avatar will make an online auction less boring.
Tell us about the charitable angle of your business?

I never forget that most people in my line of business are hugely privileged. It is therefore only natural that part of our endeavours should focus on the many that are not as privileged. While the series of online primary auctions that de PURY organises are for profit, we always donate 3% of the total sold hammer price to a charity chosen in relation to the theme of each auction. Besides that, I conduct numerous charity auctions around the world each year.
What advice do you have for emerging and mid-career artists?

For emerging artists: Don't create what you think the market would like. For mid-career artists: Don't go on repeating what worked for you in the past. For both: Keep pushing the envelope.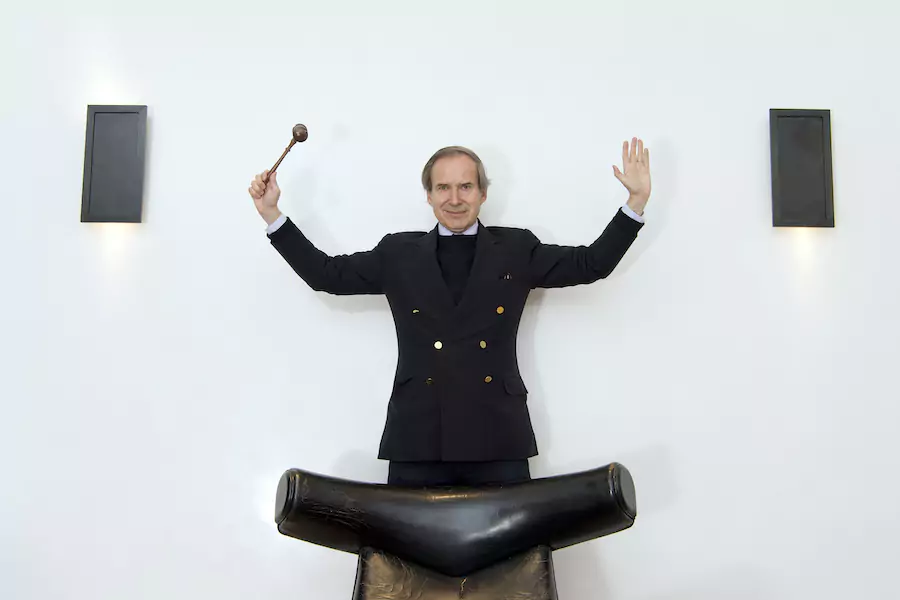 What motivated you to become an auctioneer?

When I started working at Sotheby's decades ago, the fact that they were conducting auctions was what was setting them apart from other commercial art galleries. While it is my passion for art that is the prime motivation behind my choice of career, I did want to try my hand at auctioneering as a challenge to overcome my natural shyness.
How comfortable are you appearing in television shows like 'Emily in Paris'?
I like anything that takes me away from my daily routine. That is why I have accepted to appear in several movies and also do a reality TV show – Work of Art – The Next Great Artist –  that was coproduced by Sarah Jessica Parker and shown in 20 episodes over two seasons on Bravo TV.
What are your other passions in life?

I am as obsessed about music as I am about art. That is why I decided before my 60th birthday to become a DJ, much to the embarrassment of my children. I was very proud to be asked to DJ at the Sass Cafe on the opening night of this year's artmonte-carlo!
What do you enjoy about living in Monaco?
Waking up on most days to glorious weather; being between Italy and the Côte d'Azur; meeting fascinating people of all ages and nationalities; and bringing my youngest daughter to and collecting her from school knowing that she can live here in all safety.
How has Monaco's art scene evolved, and where do you see the future of the art scene in Monaco?

Monaco has over recent years become a major cultural centre. I have already written two articles on the topic in Artnet News. The yearly blockbuster shows at the Grimaldi Forum – this year the great Monet exhibition –  together with the top shows at both exhibition venues of the Nouveau Musée National de Monaco, Monaco Art Week, artmonte-carlo, the Francis Bacon Foundation, the permanent presence of top players such as Fabrizio Moretti, Hauser & Wirth, Opera Gallery, Galerie Retelet, G & M Design, Sotheby's, Christie's, Artcurial etc. all contribute to the ever-growing importance of Monaco as a major art centre.
You must be good friends with Prince Albert by now. How did that relationship develop and what do you admire about the Sovereign?

I have an immense admiration for the Sovereign, who is the most committed international Head of State to the environment. His engagement with the Prince Albert II of Monaco Foundation is an inspiring example for all at a time when saving our planet should be our undisputed top priority. Generally, I love that he is always, as they say in French, 'à l'écoute' (listening).
What can you tell us about your future?

Nothing at all. L'homme propose et Dieu dispose! (Man proposes and God disposes!)
SEE ALSO:
On now: the Grimaldi Forum presents its summer exhibition 'Monet: en pleine lumière'
Make sure you're never left out of the conversation. Sign up for the Monaco Life newsletter, and follow us on Facebook,  Twitter,  Instagram and LinkedIn.