I was recently invited to the Luxury Living Lounge in Monaco to witness The Wall by Samsung, a jaw-dropping modular MicroLED television that is set to change the future of home entertainment. Well, at least for those who can afford it.
At a whopping 3.7 metres in size, The Wall certainly commands attention as soon as you walk into the room. The Luxury Living Lounge's moody interior and apartment-style layout confirm marketing specialist Joe Ghannam's promise that this is no showroom. Viewings are by appointment only and the decor has been cleverly designed by Monaco's own Daniela Boutsen to mimic the ultimate cinema room.
Will Faimatea, Director and Founder of Bond TM and consultant for The Wall, takes me through the technicalities of the mammoth display, which I cannot take my eyes off of for a second. Its size, brightness and contrast are undeniably captivating.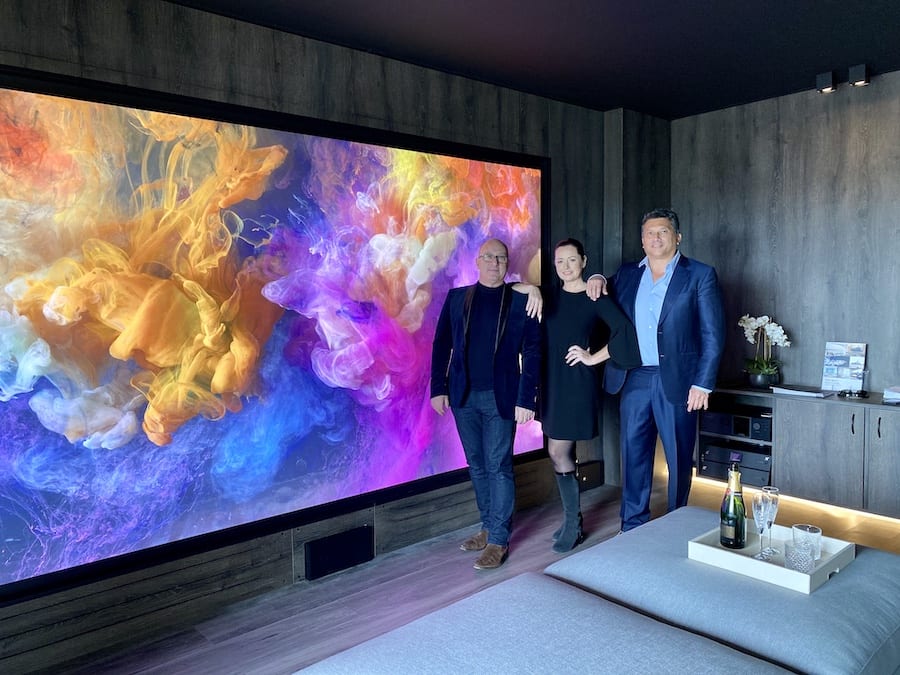 "This is not a normal screen," reveals Will. "There are 24 million tiny LEDs creating the images directly, and there is no glass which means no reflection."
MicroLED, explains Will, is the first new screen technology in a decade and is more akin to OLED than LCD. "It is a totally different viewing experience," says Will. "You can't compare this to any TV you've ever seen in your life. Customers are saying it's like discovering colour television all over again."
The result is eye-popping viewing with perfect colour distribution, intense blacks, rich brightness and incredible contrast. It is an experience so immersive and high-definition that you can identify the smallest sculptures adorning the Petra in Jordan and admire the intricate architectural features of the Taj Mahal.
In fact, the screen is bright enough that you can watch a movie, in daylight – something that can't be done with a projector system.
If tech is your thing, then you will appreciate that The Wall is powered by Samsung's Quantum Processor, which upscales the image to suit the screen size.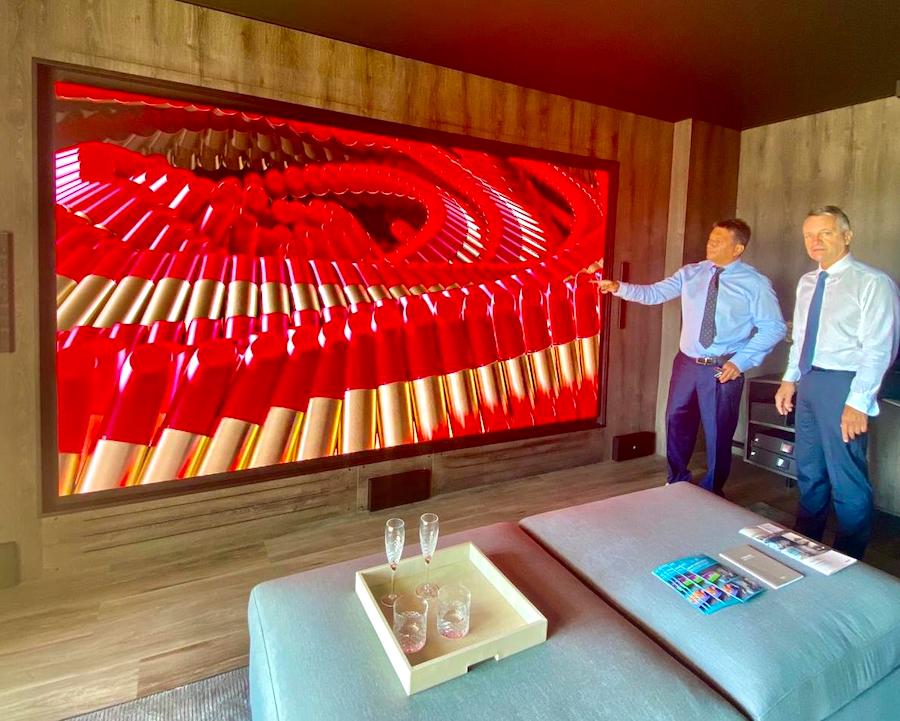 "There are predictive algorithms in here taken from the bases of hundreds of thousands of pictures, so there is very clever pre-emptive technology behind this," says Will.
But The Wall's biggest advantage is its modularity. If 3.7 metres isn't enough, you can add more LEDs to expand the screen size.
"This particular display is made up of 16 modules, each measuring around 800 x 450mm and 39mm in thickness," says Will. "This makes it possible to scale up to 7.4 metres."
And that means a television of mammoth proportions can easily be brought into an apartment or yacht, without the need for heavy lifting equipment or the removal of windows.
There is a reason why it is called The Wall, and not just because it can literally cover an entire section of a room. It is also intended to imitate a wall, to blend in seamlessly with the wall upon which it is mounted, or become a feature decorated with digital art.
The Wall is, in fact, a commercial-focussed product, used by luxury brands like Louis Vuitton and Hermes to promote their equally prestigious products. In a place like Monaco, where showroom space is limited, it would be particularly useful.
But for those individuals who have €280,000 to spare, The Wall makes for an enticing new luxe toy.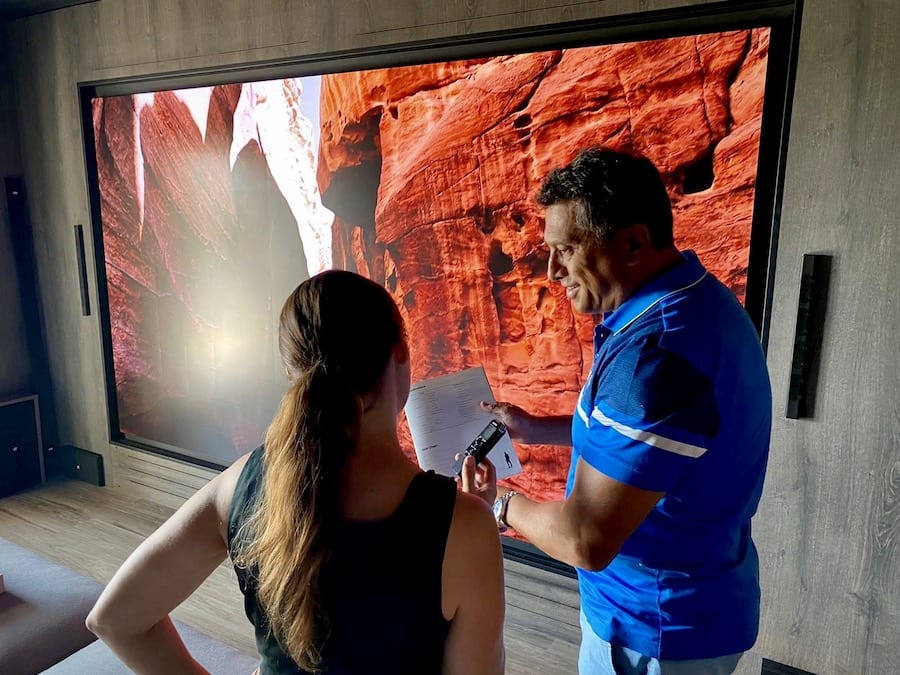 "The display is here in Monaco because people walk in and say 'I will take it now', like they do when buying a Ferrari. This is priced in that bracket, where you have to see it and like it that much, because it is an expensive piece of equipment."
The Wall is one of a number of projects that Will Faimatea is involved in through his company Bond Technology Management and Consultancy. The Australian native began his career as an electronics engineer on boats, fitting out some serious heavy-hitters in the superyacht and megayacht world. For 14 years, his company has been responsible for managing audio visual, IT and communications systems in superyachts across the globe. It is through Will that Samsung saw an opportunity to reach the high-end yachting clientele.
For the rest of us, the good news is that The Wall marks the beginning of the mass adoption of this technology. These micro LED screens will start to trickle down into normal TV products and as the LED's get smaller, we will start to see the technology in things like the dashboard of our cars or the face of our smart watches. In other words, welcome to the future.