The Ambassadeurs de la destination Monaco club of Florence has met in the historical setting of Hôtel Villa Cora. The aim of the club is to bring together Italian personalities from all walks of life, motivated by their love for the Principality, and who are committed to promoting Monaco using their professional and personal relationships.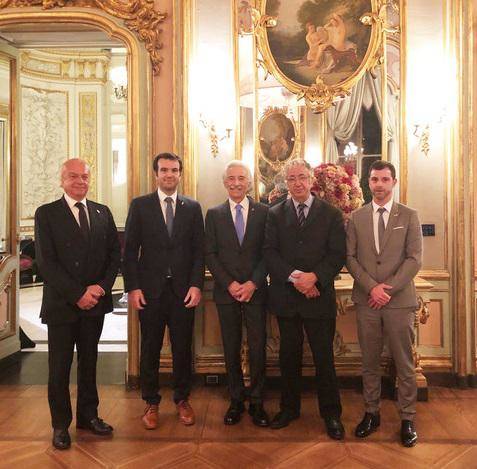 Ambassador of Monaco in Italy Robert Fillon and Consul of Monaco in Florence Alessandro Giusti welcomed participants and recalled the role of 'Ambassadeurs de la destination Monaco' in the promotion of Monaco as a tourist destination, and in the development of business contacts. They also welcomed the dynamism of the Florence Club and the diversity of business sectors, economic as well as cultural.
The meeting was marked by the presence of the Director of the Monaco Chamber of Commerce, the Monaco Economic Board, and the Director of Monaco Tech', who had come to establish and develop contacts with the region of Tuscany, "whose entrepreneurial fabric, dense and diverse, includes companies in the sector of new technologies," said the government in a statement.
At the end of the evening, attended by the Prefect of Florence, two new Ambassadors were appointed.
The Ambassadors club includes 230 members in 12 major cities.