Monaco has teamed up with Exclusive Brands as it's official partner for the Monaco Pavilion at the Expo 2020 Dubai.
Monaco Inter Expo (MIE) signed the agreement on Friday at the Congress Centre of the Industrial Union of Turin, partnering with Exclusive Brands Torino (EBT) which serves as a network of Piedmontese companies of excellence.
"The partnership between our two institutions, though very different in nature, is based on sharing the same values ​​of internationality, uniqueness, exclusivity and excellence, and on the common will to collaborate towards progress on a global scale," said Albert Croesi, Director General of MIE, and Giulio Trombetta, General Director of Costadoro SpA, a member of the EBT network and former official partner of the Monaco Pavilion in Milan (Expo 2015) and Astana (Expo 2017). Both men were instrumental in the current deal.
"We are very pleased with Monaco Inter Expo," said Paolo Pininfarina, EBT President. "For EBT and member companies, this participation in the Expo 2020 Dubai represents a great opportunity for visibility and publicity on an international stage, which will help further improve the performance of the EBT network, which has already experienced an increase in the number of employees in 2019 (from 652 to 783), in sales (+ 37%, or €159.5 million to €218.1 million) and the amount of exports from €81.7 million to €94.9 million."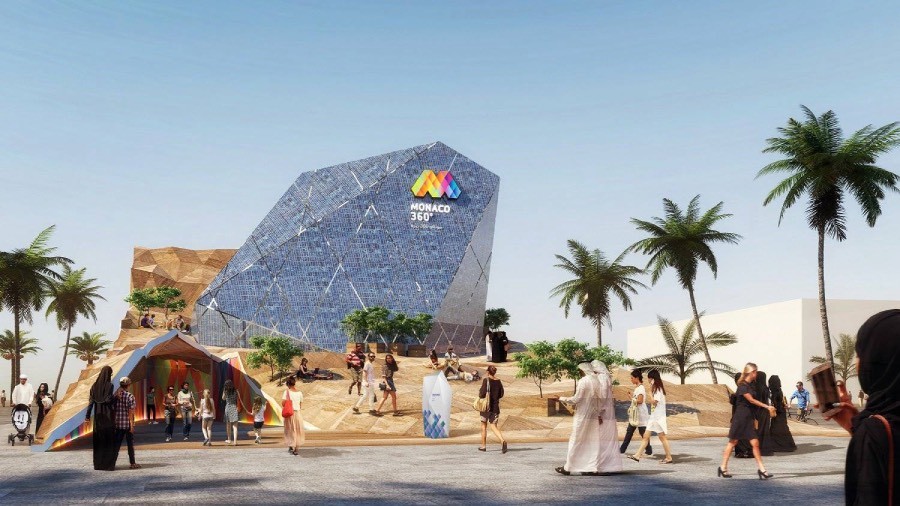 To promote this collaboration, a series of limited products created by EBT companies, under the theme 'Pavilion Monaco Expo 2020 Dubai', have been created and are inspired by Monaco Pavilion's design. The exclusive products will be exhibited and sold inside the Monaco Pavilion in Dubai, as well as in Italy and in the relevant reference markets coinciding with this international event.
Present at the signing were EBT President Paolo Pininfarina, the Deputy Commissioner of Section Monaco Pavilion Alexandre Bocquillon, Ambassador of the Principality of Monaco in Italy Robert Fillon, Honorary Consul of Monaco in Turin Licia Mattioli, and Director General of the Monaco Economic Board Guillaume Rose.
Photo: EBT President Paolo Pininfarina and the Assistant Commissioner General of the Monaco Pavilion Alexandre Bocquillon ©MIE