Former US Secretary of State John Kerry has joined Prince Albert II of Monaco in opening the 'High Seas Treaty Dialogue', which brings together heads of governments around the issue of preserving the high seas.
Organised by the Norwegian Nobel Institute and the Prince Albert II of Monaco Foundation, the session is held over three days from 3rd to 5th March to address the crucial questions that remain unresolved before the fourth session of the Intergovernmental Conference on Marine Biodiversity (IGC4) of Areas Beyond National Jurisdiction (BBNJ), which is due to take place from 23rd March in New York.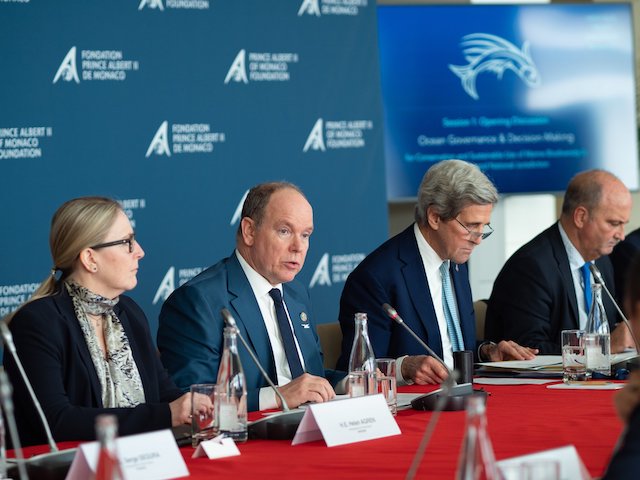 After a long and distinguished political career that has taken him from the Massachusetts Senate to heading the U.S. Department of State (2013-2017), John Kerry now spearheads World War Zero, a bipartisan coalition of politicians, business leaders, scientists and celebrities battling climate change.
On 3rd March, he joined the Sovereign Prince to discuss aspects related to the treaty on the high seas as well as the tools for managing marine protected areas.

Photo © Gaetan Luci – Prince's Palace.