A giant artwork highlighting global warming has been installed on the dock of the Monaco Yacht Club. The piece was created by Brazilian street artist Eduardo Kobra and has been signed by Prince Albert.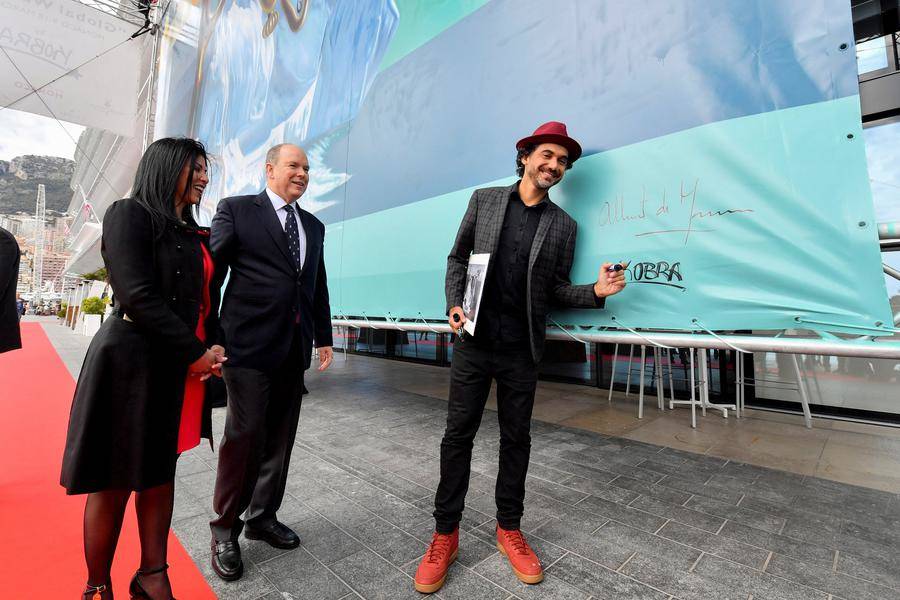 The work, titled 'Global Warming', is inspired by Salvador Dali's 'The Persistence of Memory'. Prince Albert II was present for the unveiling on Monday 18th March, together with Guy Antognelli, Director of Tourism and Congresses, Luciana De Montigny, President of the Brazil Monaco Project Association, and a host of personalities.
The piece includes Dali's classic melting watch draped on the branch of a dead tree, floating on an iceberg. It refers to the passage of time as unforgiving of the climate.
Like the Prince and Monaco, Kobra is committed to sustainable development and the protection of the environment. Born in 1976 in Sao Paulo, Brazil, Eduardo Kobra creates giant, colourful and identifiable frescoes that he installs in the world's largest cities. His works challenge issues of concern such as saving animals or deforestation. Kobra also paints portraits of famous characters, symbols of peace or of the contemporary era such as Nelson Mandela, Gandhi, Bob Marley, Albert Einstein and Salvador Dali.
'Global Warming' was offered to the Principality and was signed by Prince Albert II, before being installed on Fort Antoine for the public to enjoy. The Brazilian artist also offered a canvas, an exact replica of the work to 1 / 10th, to the Prince.