The Lamborghini Lambo V12 Vision Gran Turismo has been unveiled in Monaco and it has the car world in a spin, not least because you can see, touch and drive the Lambo, you just can't buy it.
The supercar was revealed at the finals of the Gran Turismo Championships e-sports competition in Monaco at the weekend and will be available for players to drive in Gran Turismo Sport on PlayStation 4 during the second quarter of 2020.
Commentators are going crazy over its design, particularly its single seat concept which Lamborghini says is because a single driver is all that's required for a racing game. The driver enters the car from the front, just like a jet-fighter pilot would board his plane.
Inside the cabin there's an open-top steering wheel, while all of the car's displays are projected onto the windscreen.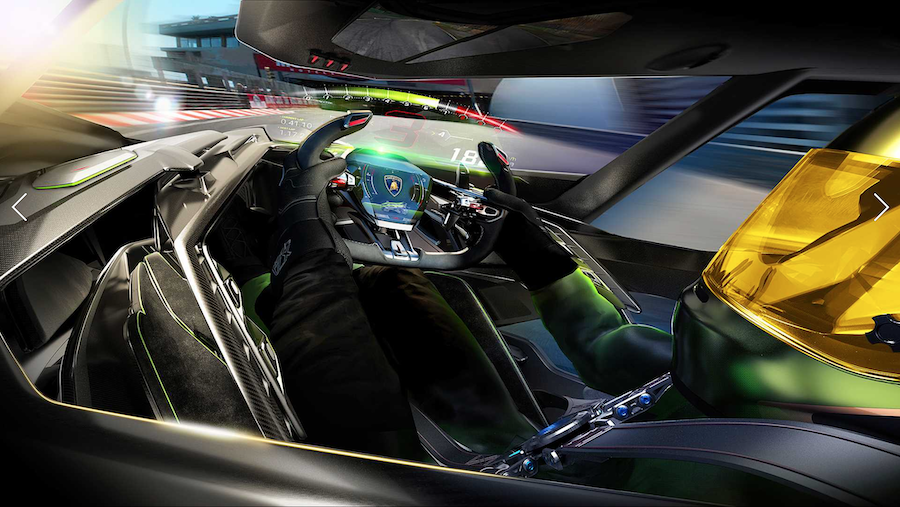 "Lamborghini is a very young brand, and this is why we are here today to present our newest virtual vision in the form of a real model, with a highly futuristic and cool design to be enjoyed by the young generation of racing game and super sports car enthusiasts," said Stefano Domenicali, Chairman and CEO of Automobili Lamborghini S.p.A.
According to the company, the Lambo V12 Vision GT has hexagonal-themed side windows inspired by the 1968 Marzal, while the main body is visually disconnected from its wheel arches.
"The Lambo V12 Vision Gran Turismo was designed to be the best virtual car ever for all the young gamers and fans who love our brand," said Mitja Borkert, director of Lamborghini's design centre. "It is an opportunity for the genius and talent of our designers to fully express themselves and imagine a car that is not only fascinating and incredible to drive, but also reflects the design centre's commitment to developing innovative technologies, especially in the field of light materials and hybridization."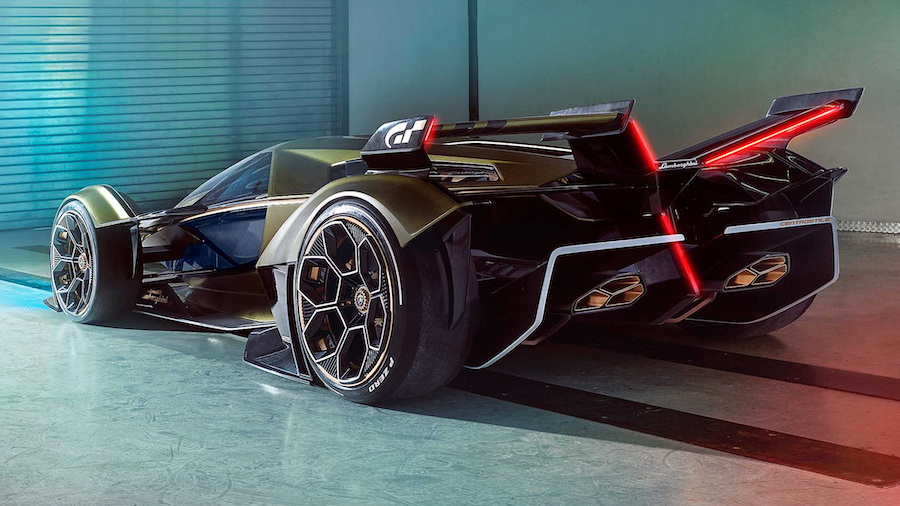 The V12 Vision Gran Turismo uses the same electrified powertrain that powers the Sian. So, while the Italian company refuses to reveal more tech details about its latest creation until next year, we do know that the Sian has a 6.5-liter V12 naturally aspirated engine accompanied by a 48-volt mild-hybrid system for a grand total of 819 horsepower (602 kilowatts).
We also know that Lambo's first-ever hybrid sprints from 0 to 100 kilometres per hour in just 2.8 seconds and the top speed is electronically governed at 350 kilometres per hour.
Time will tell whether Lamborghini manage to turn this incredible e-sports design into reality.
Photos: Lamborghini
Read more:
The Frankl family tests Lamborghini's Urus