Without even putting his foot down in an F1 racing car this year, pilot Charles Leclerc is having a pretty stellar time with massive eSport success and now landing a gig as the face of Giorgio Armani's new Made-to-Measure line.
When the Armani Group reopened stores in Italy on Monday, they opened with a new Spring 2020 advertising campaign featuring none other than Monaco son Charles Leclerc.
Leclerc has been garnering just as much attention for his wholesome good looks as for his driving skills since he first hit the Formula 1 scene in 2018, and now with this campaign, he will no doubt become a household name.
"Charles Leclerc is a very promising racing driver," said Armani on his Facebook page. "He has achieved considerable success despite his young age, and this is an indication of his will and determination, as well as his obvious talent. He is fresh-faced and has an energetic physical presence that my Made to Measure collection enhances and matches well."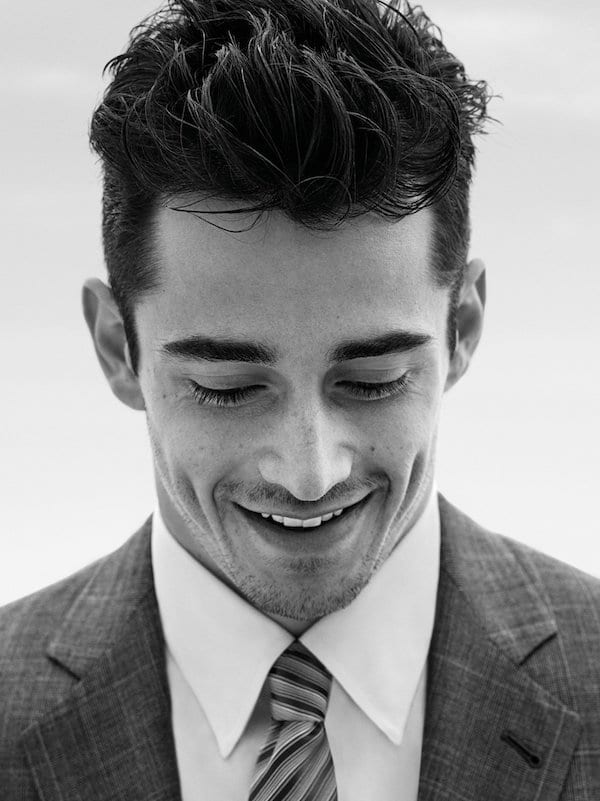 The photographs were taken in Saint-Tropez by photographer John Balsom in black and white and exude the kind of Hollywood Golden Age glamour and elegance Armani is known for.
Leclerc isn't the first Formula 1 driver to succumb to the allure of the camera. Other icons of racing such as Lewis Hamilton, who models for Tommy Hilfiger, and Kimi Raikkonen, who just did an ad for Alfa Romeo, have also gone down that garden path successfully.