Another technical failure befell Charles Leclerc's Ferrari on Sunday, as he once again failed to convert a strong qualifying at the Azerbaijan Grand Prix while Max Verstappen eked-out his championship lead.
The season is yet young, and the 34-point gap that separates Leclerc and Verstappen is far from insurmountable, but Sunday's engine failure on the streets of Baku is nonetheless a "significant" blow to Leclerc's title aspirations.
Despite four consecutive pole positions, Leclerc has failed to convert either into a race win, whilst he has only managed to finish on the podium once in that run. A technical failure at the Spanish GP, a poor choice of strategy on a drying Monaco track at his home Grand Prix, and now an engine failure means that he hasn't finished on the podium since taking second in Miami in early May.
After hopping out of his stricken Ferrari, Leclerc said, "It feels bad, it hurts. It's more than significant. I don't really have the words. It is just a huge disappointment and I hope that we can jump back from it and be on top of these things."
Prior to his retirement, Leclerc had endured a difficult start to Sunday's race. The pole-sitter was beaten off the line by Monaco winner Sergio Perez. The Red Bull driver took the inside line into turn one, as Leclerc locked-up on the outside line and was fortunate not to cede another position to Verstappen.
But having damaged his tyres, it was to be a difficult first stint for Leclerc, who was forced to defend from Verstappen instead of chasing after the leader. Ferrari lost their first driver on lap nine, as Carlos Sainz was forced to stop on track.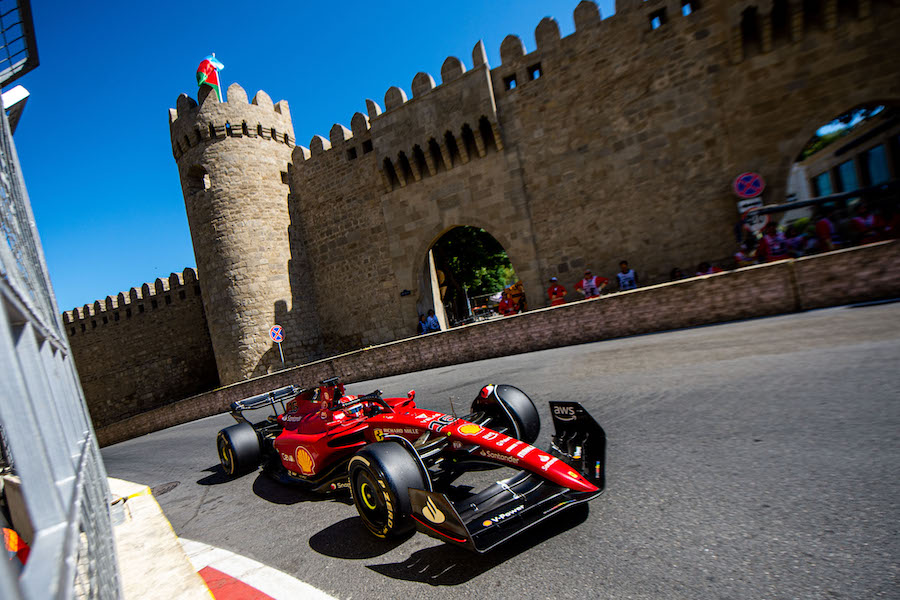 Leclerc pitted under the virtual safety car that ensued, and took the lead after Verstappen and Perez completed their pit stop. During that time, Verstappen had briefly taken the lead of the race as Perez was told not to fight the flying Dutchman, who had superior pace to his Mexican team-mate.
Leclerc looked to have better pace in the second stint, and post-race he revealed that he was managing the tyres well, but Ferrari's day would go from bad to worse. On the long start/finish straight, a plume of smoke was seen billowing from Leclerc's single-seater as his race ended prematurely on lap 21.
Unchallenged, Red Bull took the one-two, whilst George Russell rounded off the podium ahead of team-mate Lewis Hamilton who, not for the first time this season, mustered an impressive comeback having found himself in 11th after the first round of stops.
Not only does Verstappen extend his lead to 34 points, but Leclerc also drops behind Perez, who now has a 13-point lead over the Monégasque driver, whilst "Mr. Consistency" Russell is only 17 points behind. The Brit is the only driver to have finished in the top five in every race this season.
Leclerc is looking to put this difficult patch behind him as the paddock departs for North America. "It's time to go home and reset before Canada," said the Ferrari driver.
Ferrari have the chance to bounce back quickly with only a week in between races, but Red Bull's race pace, coupled with Ferrari's reliability issues, spells trouble for Leclerc's title challenge, which began so promisingly with two wins in the first three races. There is now little room for error for Ferrari, or for Leclerc.
Photo of Charles Leclerc credit: Scuderia Ferrari Press Office