Les Bordes Estate has launched the second round of sales of Cour du Baron, a collection of luxury residences within one of the most exceptional, family-friendly private communities in the world.
Kings, queens, dukes and aristocrats have lived in Loire Valley castles since the 9th century; it has the longest wine route in all of France with vineyards stretching along the Loire River between Nantes and Sancerre, and black truffles flourish at the feet of ancient oak and hazelnut trees, much to the delight of local gastronomic chefs.
Now, there is a new Loire Valley luxury in the making.
Established in 1987 by Baron Marcel Bich, Les Bordes Estate is a majestic, 1,400-acre property situated in the mythical Sologne Forest, a UNESCO World Heritage site that is just 90 minutes from Paris.
Golf enthusiasts will know the name Les Bordes Estate thanks to the private golf club. It is one of the most acclaimed private facilities in the world and features two championship courses and a par three course designed by world-renowned golf course architects. They're ranked in the Top 10 in continental Europe, and the New Course was recently included in Golf magazine's Top 100 Courses in the World.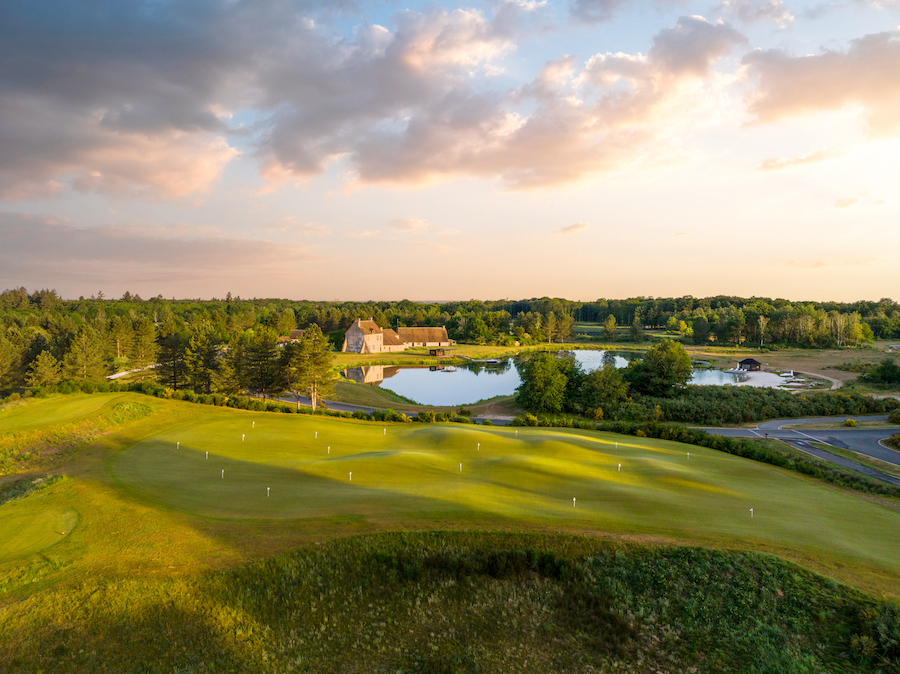 But fewer have perhaps heard of the residences that are currently under construction here: Cour du Baron. In 2018, London-based RoundShield Partners assumed control of Les Bordes Estate with the aim of invigorating new life into the historic site. Their vision includes this string of unique single-family residences designed by renowned architecture firm Michaelis Boyd. They are between 170 and 550-square metre homes with spacious indoor-outdoor floorplans, up to seven bedrooms and some with private pool, on estate sites ranging from 1.5 to over 2 hectares.
Surrounded by lush forest landscape and situated along waterways, the Cour du Baron residences are being marketed to golf lovers – in fact 18 of the first 21 homes have been snapped up by Les Bordes Golf Club members – but the estate is also being billed as a lifestyle getaway for the whole family. There are endless activities here: fishing, horseback riding, archery, tennis, pickleball, bicycling, electric go-karting, a children's playground, ziplining, a petting farm and more.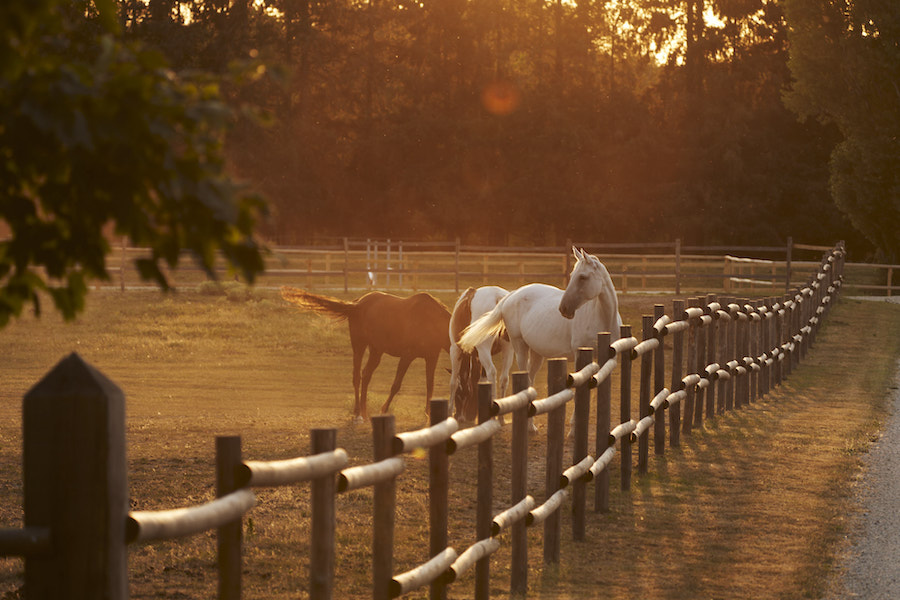 By 2025, there will also be a Six Senses Hotel Resort and Spa – a pioneer of sustainable hospitality – alongside a gastronomic restaurant, an organic kitchen garden and Earth Lab.
With the hotel situated metres from the estate, it will be the only fully-private, secure, gated community with its own golf course in Europe.
"We wanted to create a real lifestyle brand," says Massimiliano 'Max' Binda, Chief Executive Officer of Les Bordes Estate. "It's also both the security element and the fact that you want to be with like-minded people. We host and have as members, and we'll have as owners, some extraordinary people that want to be with like-minded people in a safe and secure environment where they know they feel satisfied."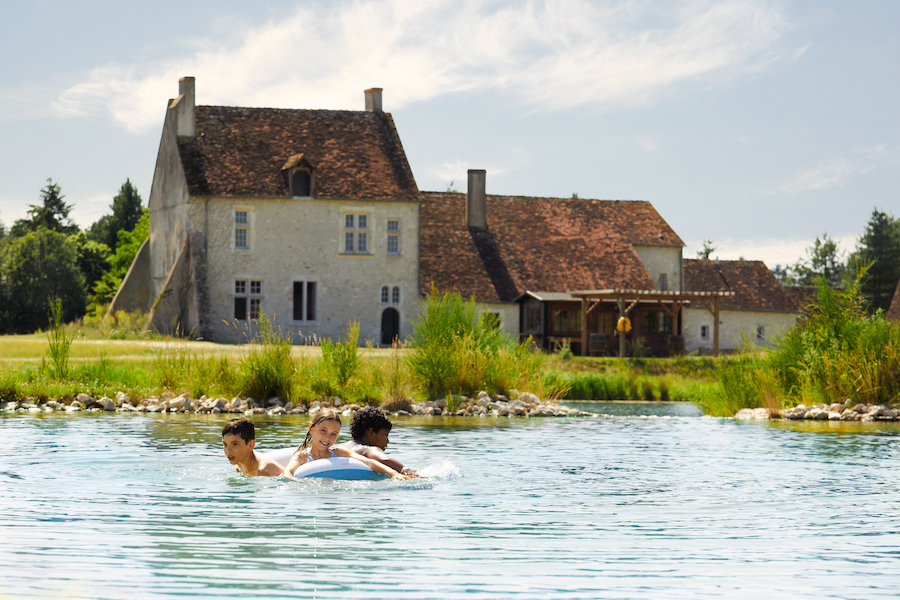 The first 21 of 89 residences will be delivered by the end of 2023. The next 24 are now available for purchase, ranging from €1.5 to €6.5+ million, with a March 2024 move-in date. There are six different styles of homes, explains Max, most of them French countryside villas designed to blend in with their surroundings.
By next year, the largest residences will be released for sale, those on up to 10 acres of land that will allow you to keep horses, have your own private tennis court, recording studio, or perhaps a wine cellar.
The next phase will also see the addition of restaurants, a café and juice bar, organic farm, gym and Le Village with its own amphitheatre, serving as "a community gathering place for relaxation and socialisation".
It's an incredibly ambitious project, but at 1,400 acres, this estate can clearly have it all. There's even a sandy "beach" and, eventually, an equestrian centre.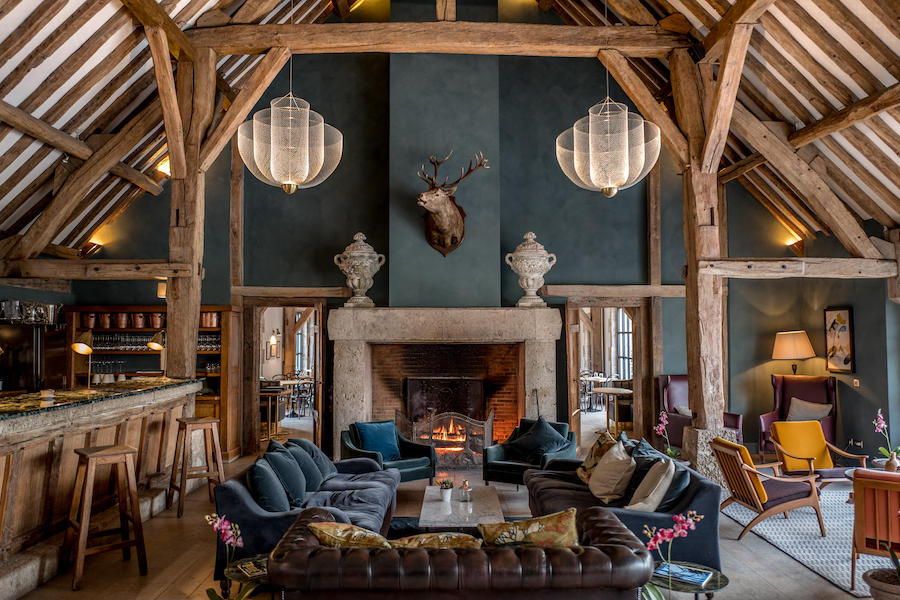 At just an hour and a half from France's capital, Les Bordes Estate is looking to attract Parisians who wish to escape to the country on weekends, Europeans in need of a turnkey product, and "Americans who know this market well", says Max, who brings over 25 years of hospitality experience to the role of CEO.
There are no cars allowed on the estate after arrival, he explains, so it's just pure serenity and a real feeling of escape.
"Once you come into the estate, there is a certain peacefulness that surrounds you. Our members feel very relaxed here, they have no worries whatsoever," he says. "The idea is to build a community that is extremely family friendly. I would say 90% of our activities are for kids. We understand that we need to create offerings that really capture the interests of the entire family."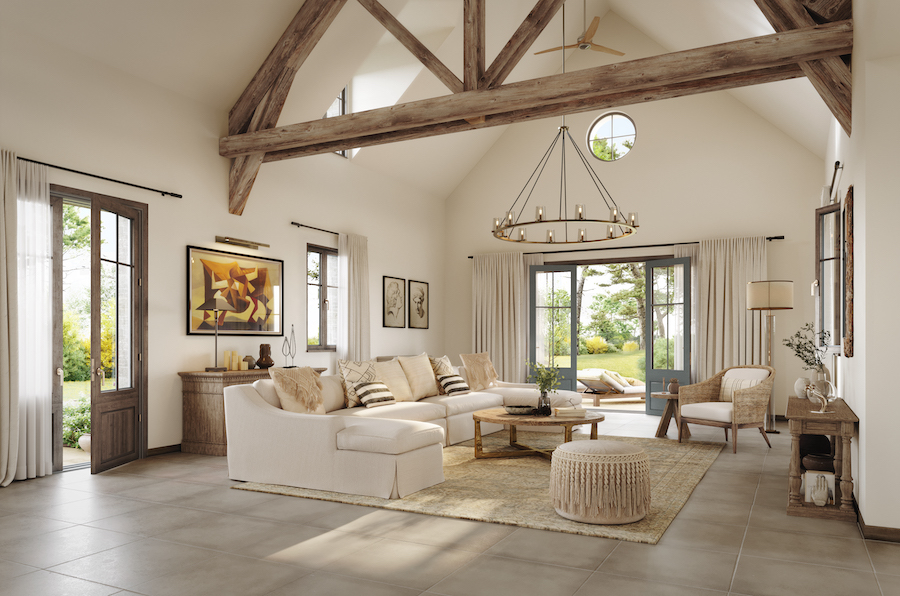 Luxury is accommodation that removes any inconvenience, and Les Bordes Estate has plenty of tech in the villas. Owners can call ahead and make sure their home is ready when they arrive; the estate can also manage holiday lettings to subsidise costs for owners if they wish.
It is literally a millionaire's family playground and, in this post-Covid world where family time has jumped up the list of priorities, this opportunity has come at a unique time. According to the latest figures, homes designed for seasonal and/or recreational use that sold for €1 million or more increased nearly 25% year-over-year in the second quarter of 2022. We can only imagine what 2023 will bring.
If you would like to experience Les Bordes Estate and discover more about the Cour du Baron residences, Monaco Life is happy to announce a special rate for our readers. It includes:
Personalised Tour of Cour du Baron homesites and Les Bordes Estate
Onsite accommodation: Suite: $950/night, Premium Room: $590/night, Standard Room: $520/night
Special Monaco Life welcome amenity in your accommodation
Access to the Country Club facilities: equestrian, tennis, go-karting, fishing, cycling and swimming lake, and the Club House facilities
Access to the Wild Piglet par three golf course and a personalised tour of the championship golf courses by the Director of Golf
1-hour golf lesson with a Les Bordes Golf Club professional
This offer is valid now through the end of May 2023, subject to availability.