Lionel Galfré, Director of the Monegasque Institute of Statistics and Economic Studies (IMSEE) since its creation in 2011, joined the Interministerial Delegation in charge of Digital Transition (DITN) on January 28, in which he will be responsible as the Chief Data Officer.
He said, "It involves organizing the control and the processing of the data collected by the Administration, at the service of the State, the population, the employees and the entrepreneurs. It will also be necessary to ensure their protection. Joining the project led by Frédéric Genta and his team is exciting; for the opportunity of change of our administration that it hints at, for the purpose of service of the general interest that it pursues and by the people who carry it."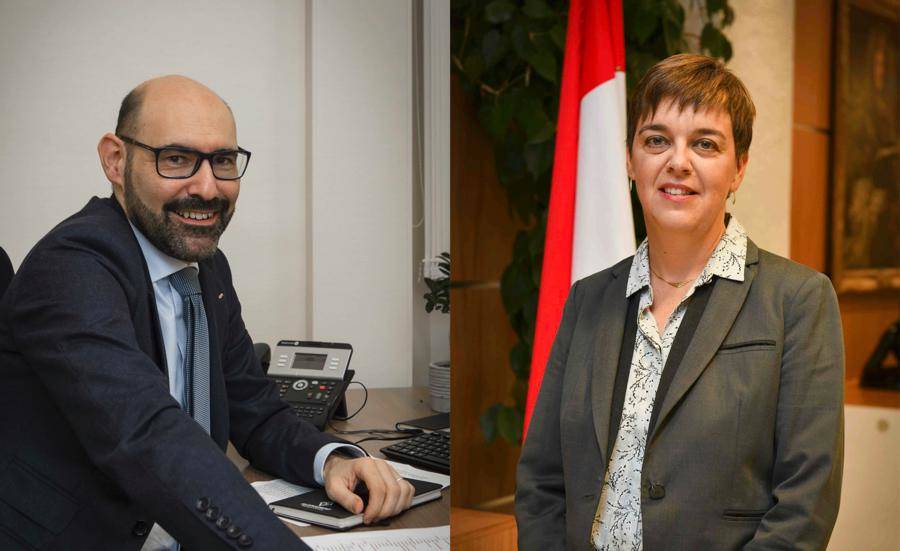 Sophie Vincent, Deputy Director of Labor for 4 years, succeeds him today as head of the IMSEE. She joined the Administration in 2001 as Head of the Youth Employment Unit, she was then appointed Head of the Employment Service in 2009 and Deputy Director of Labor in 2015.
About her new duties, she says: "The IMSEE is a beautiful house with a competent team. It is one of the windows of the Administration, characterized by an independent and neutral spirit. I am fortunate to inherit a strong leadership. I am keen to perpetuate his ethics and his philosophy."