The government has further relaxed Covid-related restrictions in the Principality, a move that is being welcomed by restaurants and bars who are keen to boost clientele.
Following a ministerial decision on 26th June, the rules for musical ambiance and table spacing in restaurants and bars have been rolled back somewhat.
Since Monday 6th July, the required distance between tables has been reduced from 1.5 metres to 1 metre – not far from the standard.
Meanwhile, live bands and DJs can once again perform throughout Monaco, however there will be a sound limitation of 74 decibels in certain venues. As the chart shows below, this is quite low – equivalent to the sound of a vacuum cleaner.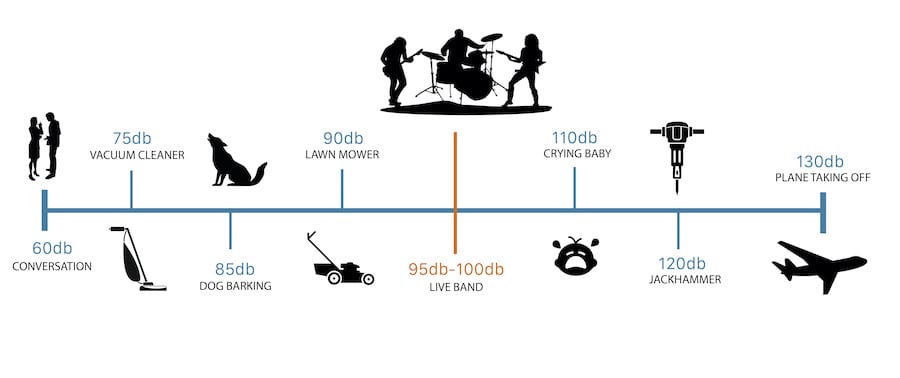 But the sound restriction will be reviewed on a case-by-case basis at the operator's request and assessed depending on the configuration of the venue and the type of live music.

Photo: Live events band Four Kicks, courtesy Studio Cabrelli