The highly anticipated Bal de Noël will take place on 14th December in the Salle Belle Empire of the fabulous Hôtel de Paris.
Monaco Life caught up with Sandrine Knoell-Garbagnati, founder of the ball, to find out more about this favourite on the Monegasque Christmas calendar.
Monaco Life: Can you tell us why was the Bal de Noël created?
Sandrine Knoell-Garbagnati: The Bal de Noël was created in 2005 after I gave birth to my son at the Princess Grace Hospital. While I was there, the head of maternity asked if I could raise money to enable them to repaint the maternity ward.
So, as I was born in Strasbourg, I used my home town's famous Christmas market as inspiration to create a charity event that not only helps raise funds but also combines all the wonderful aspects of Christmas and the glamour of Monaco.
This will be the ball's 14th edition. How has the event evolved over the years?
The Bal de Noël has become bigger and bigger with the help of its unique committee, the generosity of many VIP's, and our sponsors. We started under the High Patronage of Prince Albert of Monaco and now have the pleasure of the High Patronage of Princesse Charlène of Monaco. This has allowed us to form bonds with a large variety of incredible associations that help support such a great cause, which is the Princess Charlene of Monaco Foundation and programmes that help fight against drowning.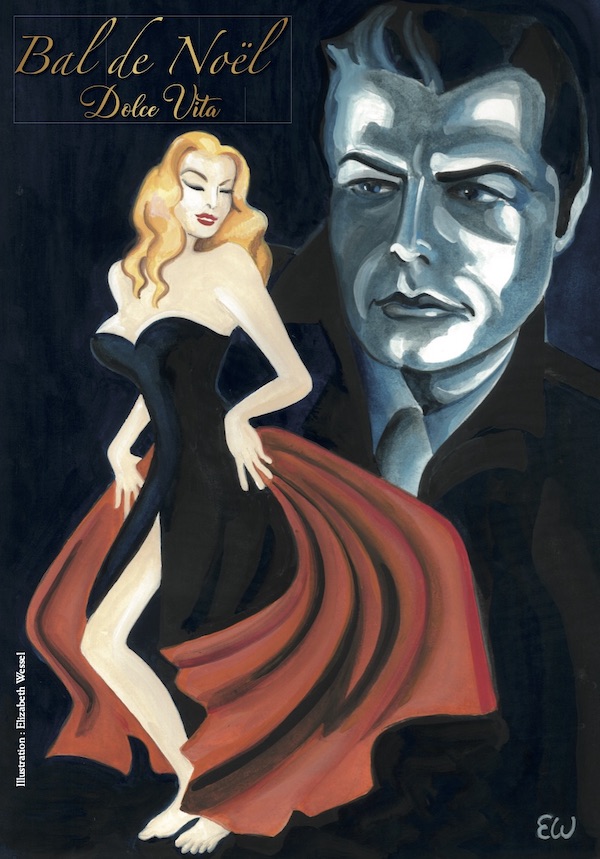 How do you choose the theme for the Bal de Noël?
I use inspiration from my travels to pick the yearly theme, for example last year I spent a lot of time in London and decided to revolve the ball around the theme of Winter Wonderland. I also obtain inspiration from my travels to New York, St Moritz, Lugano, Moscow, Milan, Rome, Venice and many other beautiful places full of culture. This year, I chose 'Dolce Vita', inspired by Felini's famous film and various other Dolce Vita-themed events that have occurred. It will celebrate our very large Italian clientele and we have the honour of welcoming Christian Gallo, the Ambassador of Italy, to this year's event.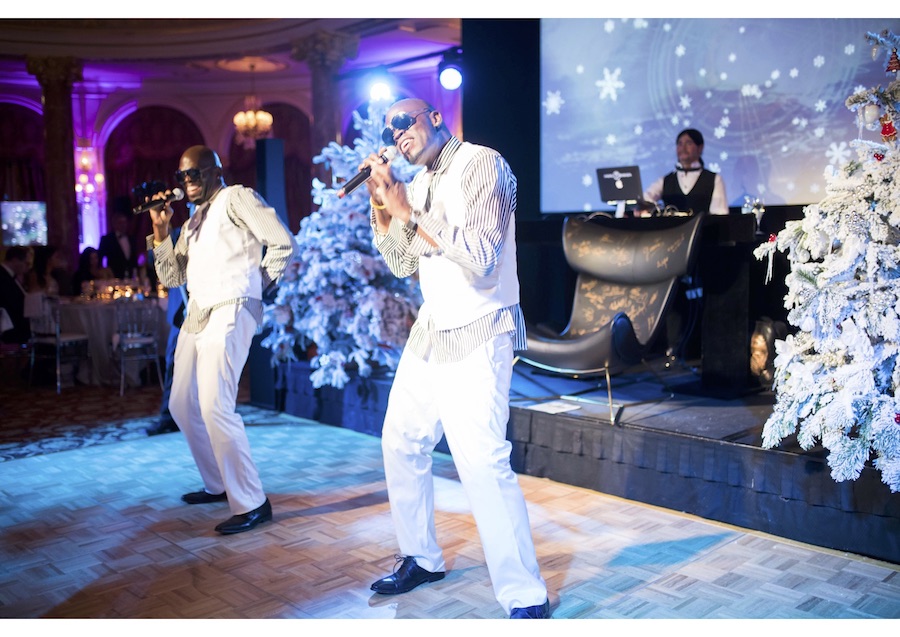 So, what can guests expect from this year's Bal de Noël?
As always, the sublime Victoria Silvstedt will present the prestigious tombola and funds will be raised for the Princess Charlene of Monaco Foundation thanks to an auction by Sotheby's. As for the rest, you will find out more at the ball!
Top photo: Sandrine Knoell-Garbagnati in white dress designed by Roxana Pansino, surrounded by guests at the Bal de Noël