As the summer winds down, the Monte-Carlo Market is gearing up with new products and exhibitors offering a fantastic selection of culinary delicacies and delights. 
Since the start of September, the Monte-Carlo Market's offerings have been significantly enhanced with the arrival of several new vendors.
Amongst the newcomers are producers of cheese, charcuterie, oils, nougats, spices, aromatic plants, Corsican products and even a rotisserie. Though the market takes place every day of the week from 7am to 1pm, Mondays have been proclaimed as the "producers market", where fruit, vegetables, eggs, honey, jam and dried flowers are on offer.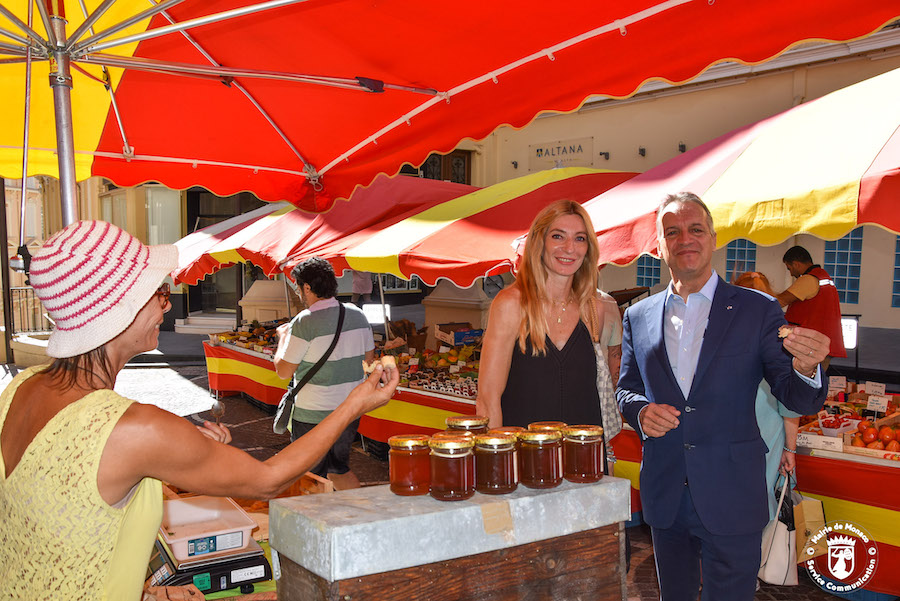 Additionally, following the success of last May's Corsica Market, there will be a series of themed events, including wine and cheese, truffle, sea and picker's markets, all organised by the Communal Domain Services of Commerce, Halls and Markets.
Even Mayor Georges Marsan got in on the fun, visiting the site with Deputy Mayor Marjorie Crovetto recently, welcoming newcomers and greeting the regulars. 
This revamped market is hoping to draw more interest and attention, and make this a destination for locals and tourists alike. 
Photo source: Mairie de Monaco