The executive team at Alain Ducasse's restaurant Louis XV in the Hôtel de Paris has been honoured for delivering the "perfect dining experience" by the prestigious Gault & Millau Guide.
Louis XV is the first restaurant to be awarded this new distinction, the Chef-d'oeuvre de l'année, created by the coveted restaurant guide, an equal rival of the Michelin Guide.
The announcement was made on Monday during a gala dinner at the Moulin Rouge in Paris, during which the Chef of the Year was also awarded, to Arnaud Conckele of Cheval Blanc in Saint Tropez.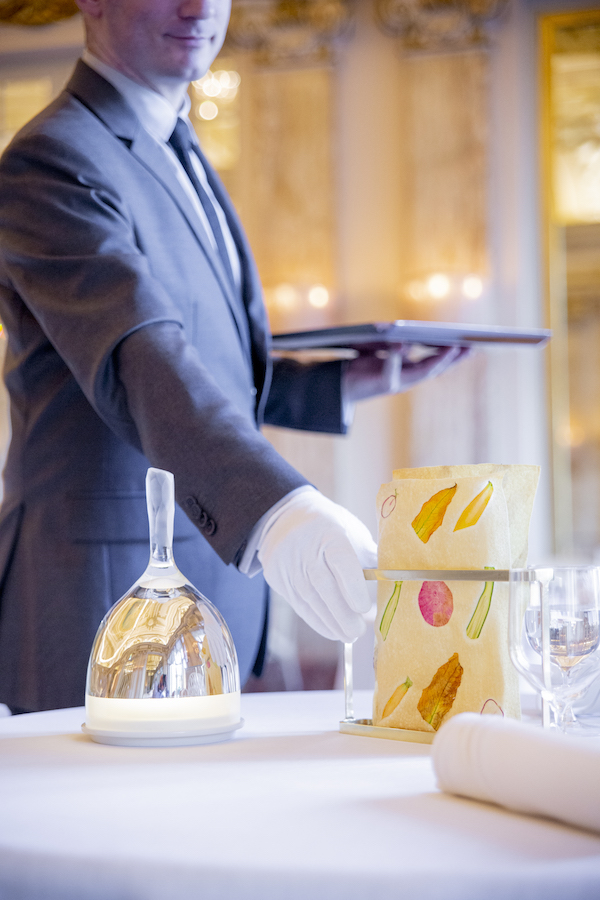 The 'Masterpiece' distinction is a welcome addition to the Gault & Millau Guide, recognising the "magic square" of professionals working in complete harmony to deliver the perfect dining experience: the head chef, the pastry chef, the restaurant director, the restaurant manager and the sommelier.
According to the Gault & Millau guide, "In the best restaurants, all heads work for the success of a great moment; a talented chef always surrounds themselves with an excellent pastry chef, a perfect restaurant manager and a knowledgeable head sommelier. Success is built by many and Gault & Millau, with its 'Masterpiece' award, distinguishes the mastery and talent of each virtuoso in the company of all."
Receiving this prestigious award at Alain Ducasse's restaurant in Monaco is Restaurant Director Michel Lang, Restaurant Manager Claire Sonnet, Executive Chef Dominique Lory, Head Sommelier Noël Bajor, and Pastry Chef Sandro Micheli.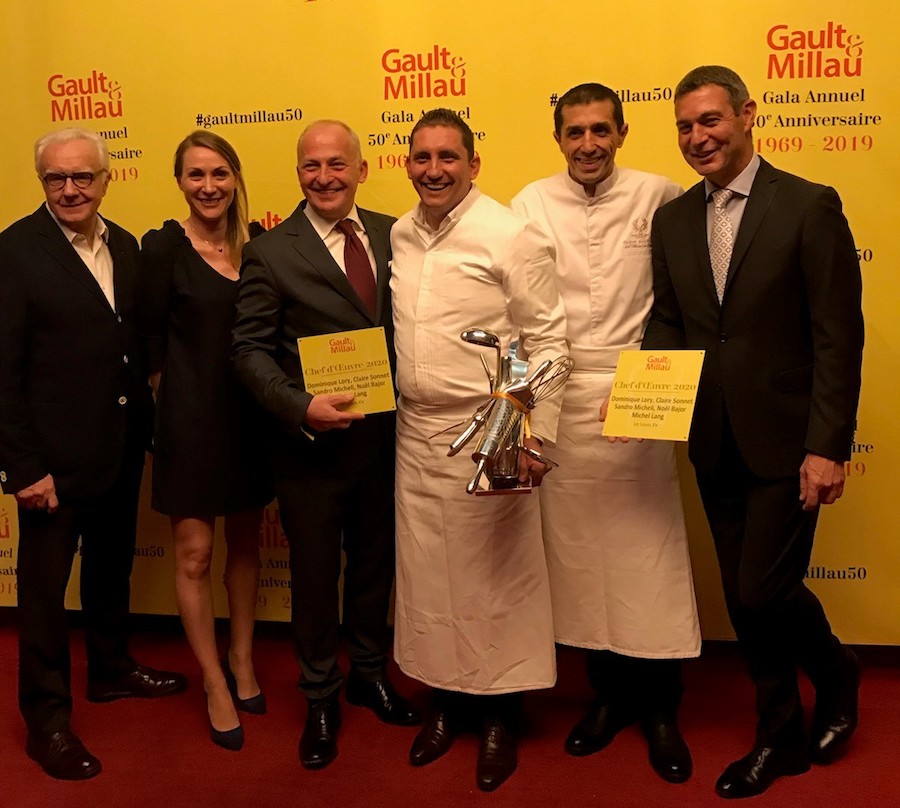 "This job offers us the incredible opportunity every day to give happiness to people," Louis XV Executive Chef Dominique Lory told Monaco Life. "It's a profession of the heart; I can not imagine the kitchen any other way. I like the idea of involving my team in the creation of new dishes. These are moments of exchange and sharing that enrich each other."
"Harmony in the restaurant is paramount," he continued. "Claire (Sonnet) is my eyes in the dining room. She is the link between our guests and the kitchen, which allows us to meet their expectations with a multitude of small details to measure."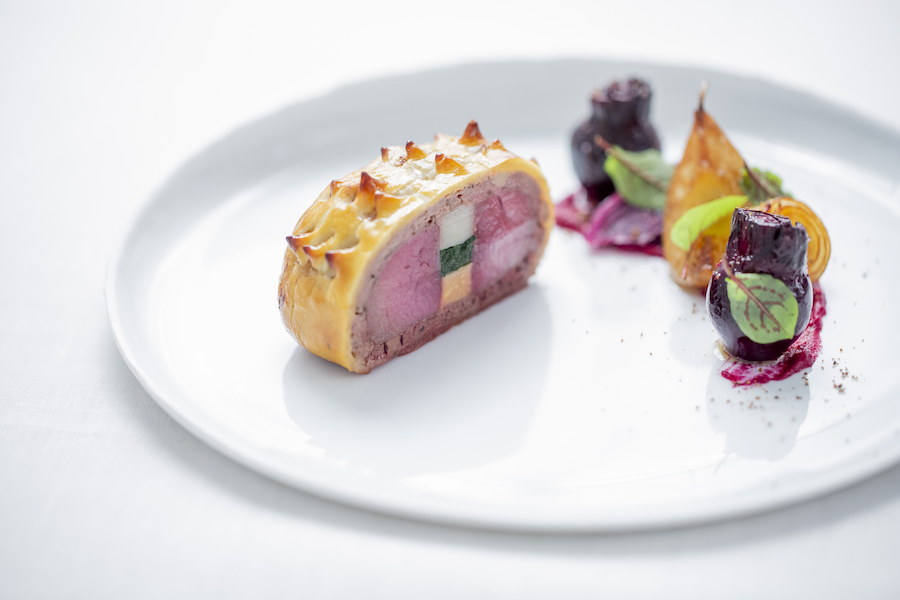 Meanwhile, Gault & Millau announced its new academy on Monday featuring the 10 pillars of French cooking. Alain Ducasse was given a permanent place in the 'Golden Toque' academy for his dedication to the restaurant industry over the past three decades, for achieving five Toques d'Or, and for still taking an active part in his restaurants. From now on, the Toque d'Or will be his only and highest distinction in the Gault & Millau Guide. Alain Ducasse was awarded alongside Guy Savoy, Alain Passard and other legends of French cuisine.
Top photo: Michel Lang, Sandro Micheli, Dominque Lory, Claire Sonnet, and Noël Bajor © pmonetta