Luxury yachts are not only a mainstay on Monaco's stunning horizon, the industry also contributes a significant amount to the local economy. Traditionally, the business side of yachting has been the domain of men, but not anymore. Word within the industry is, women are ruling charters.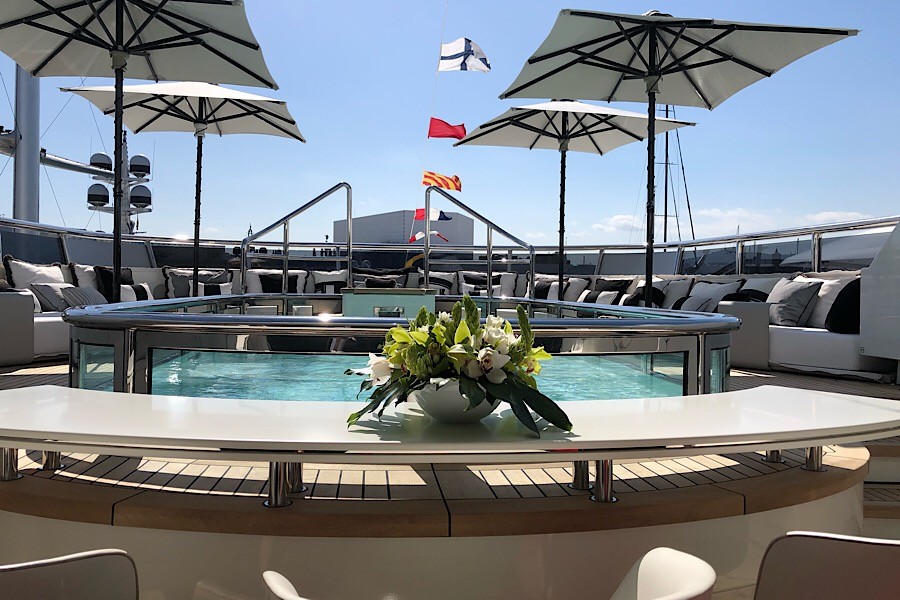 For Monaco-based yacht brokers, the beginning of May signals the start of the yachting season in the Mediterranean. According to ​Gregori Bennasi, Project Leader of Cluster Yachting Monaco, ​the industry accounts for 13% of Monaco's GDP. ​Annual revenue from yachting is worth €750 million to the Principality, and it accounts for 323 companies and 1,515 local jobs.​
Years ago MYBA, a global yacht brokerage association that started in the Mediterranean, developed an important addition for yachting businesses: a standard contract which can be used worldwide by the industry. Being a member of MYBA allows people working in the yachting industry to meet, discuss, and make things happen. Monaco-based women make up a big part of this organisation.
Many women in the yachting industry happen fall into it by chance. Co-founder of Yachtzoo, Paola Scalabrino​, knew about the industry through friends. She founded Yachtzoo 12 years ago and thought that Monaco, one of the capitals of yachting, would be the right place to be. ​At the MYBA charter show in Barcelona, she said that it was clear to see the charter side of yachting is run by highly professional women. In fact, many brokers agreed that sales are generally done by men while charters, which require extreme attention to detail, are ruled by women.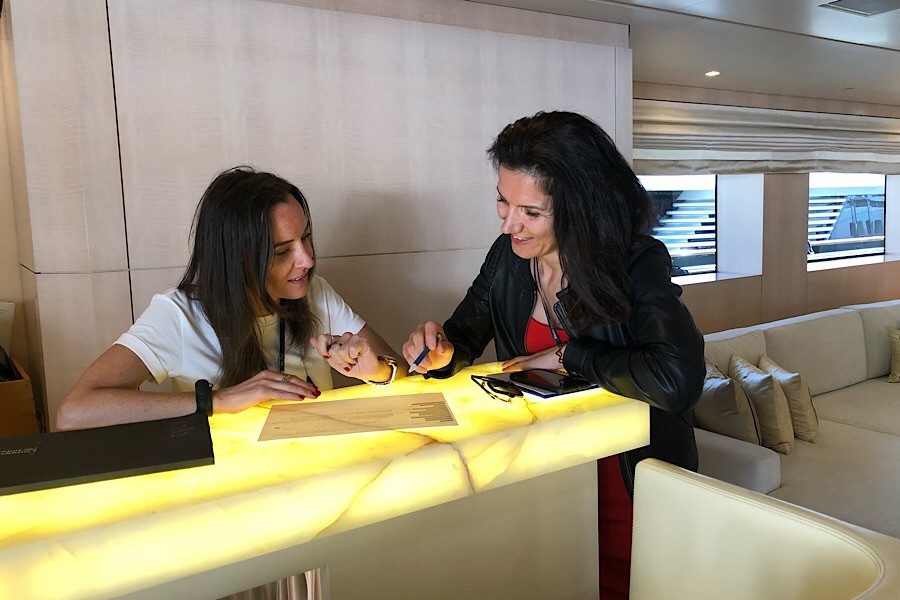 Their stories, like Rezida Akhmerova, are unique. Her father was a submarine captain. Being on a submarine he never actually saw the Mediterranean, although he was frequently there, under the sea. When Rezida became a yacht broker, her first goal was to show her father the Med from above the water. She accomplished this goal quickly, and now runs her own successful yacht brokerage company.
Rezida Yachts is a Monaco-based family office, focused on superyacht sales and charters. She describes her career as being a series of magical coincidences. It began after she formed connections with Russian oligarchs while working at a 5-star hotel. From there, she says she learned about the yachting industry and began working for a brokerage, before breaking off on her own. "To make a good soup, all ingredients have to come at the right time."
Rezida is a force to be reckoned with in the charter scene. In Barcelona, she went aboard motor yacht Roma, which turned out to be the perfect boat for her client. Within an hour she was drafting a contract and MY Roma's summer schedule was officially completely booked.
Monaco-based women have a foothold in the yachting world even outside of the charter scene. For example, Floating Life is a crew uniforms company founded by Barbara Tambani. Her clothing line was inspired by the desire to give quality clothing to crew who often spend countless hours exposed to the elements. Her attention to detail and use of high quality fabrics from Italy has been welcomed by crew.
In an industry that is often looked at as male-dominated we see, upon closer inspection, that it is in fact women who keep this industry afloat.