A unique gala called 'Chill Out on the Bay' is being planned by Ambitious Monte-Carlo in July, combining boxing with glamour and marking a comeback of the sport after the pandemic.
The English boxing gala will be held from 1st to 3rd July near Calvi, Corsica at the stunning Villa Plage. It includes boxing matches and an after-party with live DJ, followed by a "Barbeque of the Kings" on the final day.
Ambitious Monte-Carlo's Romain Goiran says he decided to organise the gala as a way to ease back in to the sport after the constraints of the past year and a half due to the pandemic.
"Our job is to prepare the boxers to fight," he said. "Considering the current situation, very few opportunities to fight have come to the table. So, it was evolve or close, and the natural evolution of working in boxing is having your own organisation."
His other goal was to make boxing glamorous again. The organisers of the event want to change perceptions of boxing from a sport only for the underclasses to a sport that reclaims the glory days when people saw boxing as a gentlemen's game.
"The reality is such that today's public has become familiar with an idea of ​​boxing, especially in France, that is not necessarily compatible with luxury," said Romain Goiran. "The objective is to create an event concept around boxing capable of attracting other customers. Being a Monegasque resident, my event culture revolves around elitism. I think that French professional boxing today needs a new setting to survive the economic difficulties it is experiencing."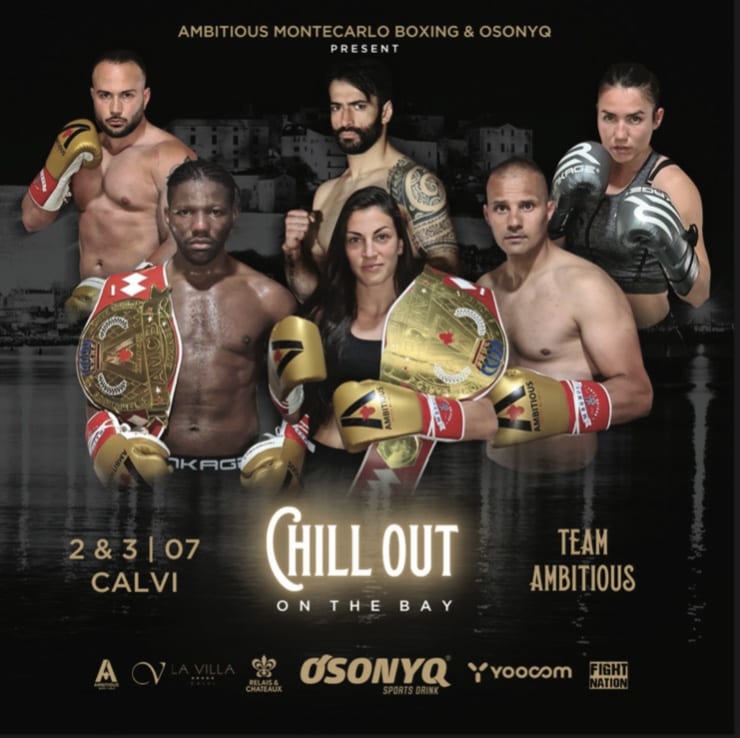 Headlining the event is four-time world champion Hassan N'Dam N'Jikam, who is eager to help make Goiran's dream a reality.
"I'm 37-years-old and have stepped into the ring all over the world," he said. "However, this concept of a gala where luxury and boxing are associated will be a first for me. It's very exciting."
Art and charity will also feature in the weekend, with pieces on display by artist Julien Marinetti. Some of the artist's works will line the ring as well as the floor, taking the place of sponsors. After the match, the art will be cut out and sold at auction to benefit the Calvi Hospital.
Louis Ducruet is a sponsor of the event and says he is proud to back the concept. "It is very important for me to associate myself with those who wish to export Monegasque sport outside the borders of Monaco," he said. "Combining such an event with the charity side, which I am very close to, strengthens the support I can bring to this great project."
Ambitious Monte-Carlo is a boxing management agency based in Monaco. Their boxers represent the Monegasque colours in top-flight venues such as Madison Square Garden in New York City.