After four months in the yard for nearly 5,000 hours of winter maintenance, the Principality of Monaco's IMOCA 60' racing yacht, Malizia II-Yacht Club de Monaco, is back on the race circuit for the season with Boris Herrmann at the helm.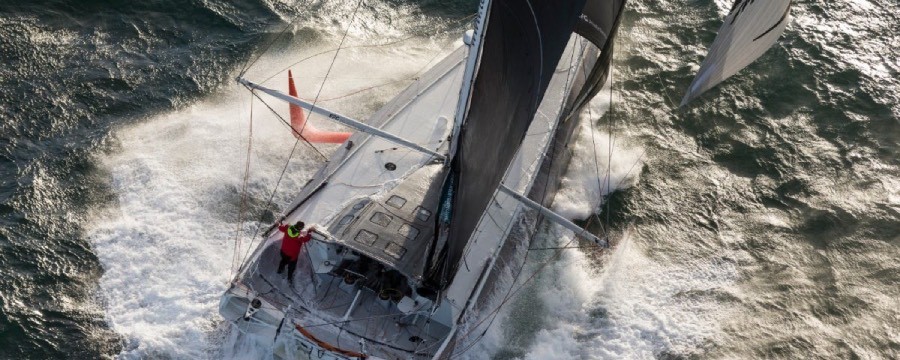 A packed programme lies ahead in 2019 with three IMOCA Globe Series events (Bermudes 1000 Race, Rolex Fastnet Race and Transat Jacques Vabre) as well as the Rolex Giraglia and Défi Azimut.
Along with Boris Herrmann, 16 other sailors representing six nationalities are set to take the start of the Bermudes 1000 Race, a qualifier for the 2020 Vendée Globe and the only solo event of the year.
A battle over a distance of 2,000 miles from Douarnenez to Brest, via the iconic Fastnet lighthouse (Irish Sea) and a waypoint off the Azores, the race should take around a week.
Initially set to start on the Wednesday, it was postponed to 5.00pm on Thursday 9th May. The decision was taken by the Race Directors due to adverse weather conditions.
Currently lying 4th in the new IMOCA Globe Series World Championship after clinching 5th place in the Route du Rhum, the Yacht Club de Monaco member intends to take full advantage of the Bermudes 1000 Race to ramp up the miles.
A good result could even propel him further up the championship rankings, given that three of the contestants in front of him in the provisional ranking (Paul Meilhat, Yann Eliès and Alex Thomson) will not be on the start.
"I have great expectations for this race, even though it is only my second big solo experience in the IMOCAs after the 2018 Route du Rhum," says Boris, who has his sights set on being the first German to compete in the Vendée Globe in 2020. "We won't see the new IMOCA fleet yet, but the Bermudes 1000 Race will be the first big test in 2019. I can see how I measure up against top competitors like Sam Davies, with her new foils, and Sébastien Simon, in his first solo outing in the IMOCA class."