Monaco Life speaks to the entrepreneur behind DeFiance Media, a new 24-hour streaming broadcast network that delivers news and information on today's decentralised economy and digital lifestyle, with an innovative twist.
Marc Scarpa is a streaming media veteran who is combining his decades-long experience with the world's hottest obsession: decentralisation.
He is the co-founder of DeFiance Media, a video-news startup that reaches 65 million US households and another 15 million globally through various networks and distributors such as Local Now, NetRange, Select TV and Glewed TV.
Now, DeFiance Media has launched a new website and mobile experience providing enhanced coverage of the DeFi sector to digitally-focussed people who are looking for news that aligns with their alternative thinking.
Monaco Life: What is DeFiance Media and where does it fit in today's media industry?
Marc Scarpa: DeFiance Media is a 24-hour linear broadcast channel dedicated to decentralised culture, finance and technology. We reach 80 million homes globally now on OTT, OTA, streaming platforms and connected devices. Our primary mission is to promote the adoption of the decentralised evolution. Everything has existed in the centralised world for so many years, but decentralisation and distributed lifestyle is where we are at right now.
What kind of content do you carry and create?
Our programming algorithm is very specific, we are covering what we feel are the top 10 topics that are part of this new evolution of cultural creatives: blockchain, digital currencies, artificial intelligence (AI), robotics, cyber security – a very under reported market that affects almost everybody – alternative energy, connected living, biotech, social impact projects, and regenerative culture.
What we aim to do at DeFiance Media is offer an alternative voice and to really target that new group of cultural creatives, of which there are about a quarter of a billion of them on the planet. That group has not really been given a single broadcast media outlet that represents them and covers the topics that they are interested in, the way that they want it to be covered.
Currently, there is a barrier of entry to get into this DeFi world, knowing who to follow and where to find them. We want to make it a frictionless experience for people to come in and see what this world is about, to engage and participate in it, and to ultimately be a contributor to it.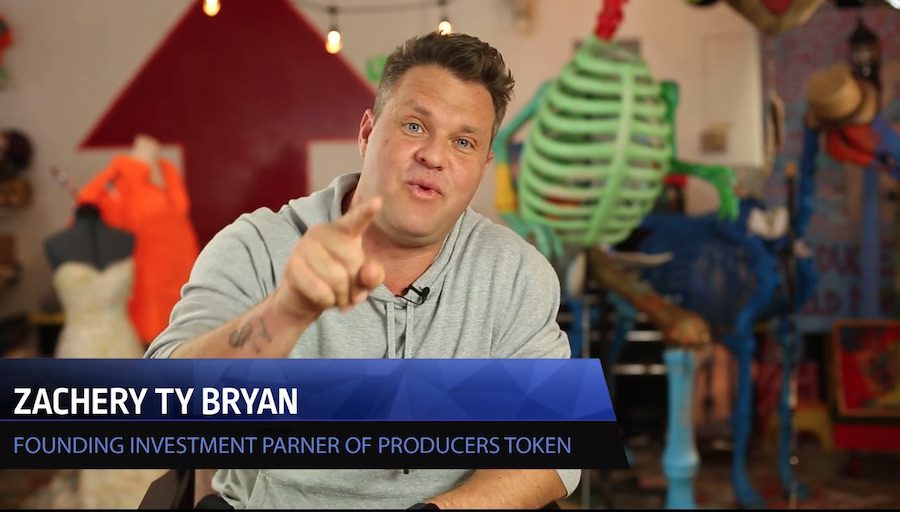 There are many individuals who do cover these topics in their various platforms, but they are scattered all over the internet. Is the aim of DeFiance Media then to bring all of this content together in a one-stop-shop kind of arrangement?
Exactly. YouTube, for example, is an amazing platform but it is fragmented and there is a lot of noise there because it has no real curation process. What we are doing is very much what Arianna Huffington did in curating media and news. We are taking the best of the best content creators that already have a voice in our 10 topics, and inviting them to be a part of our media network. We are getting them out to a new, larger, linear audience, while at the same time still creating our own original programming.
We offer the television experience with a 24-hour live linear feed with curated programming from our contributors and original programming that we make. We also have the news where we reference other news outlets that have the best stories of that day, from Science Daily and MIT Press, to Blocworks and Bitcoin Magazine, which is clickable directly to the sources.
And we have a curated social media, featuring the greatest minds of our era who are writing about everything from AI to biotech.
This is all real-time.
So yes, we provide curation because there is a lot of noise out there. We are building our offering both in television and on the desktop and mobile experiences.
Can you tell us more about your original content?
One of our favourite shows is 'Anything is Possible' with Patrick Tsang, an entrepreneur and investor who is promoting positivity with the life ethos that anything is possible. He is interviewing everyone from Anthony Scaramucci and Tim Draper to Baroness Michelle Mone and AI entrepreneurs. The way he approaches that half hour interview show is less about business and more of a one-on-one conversation with the individual. He wants to understand why these people are motivated to create what they're creating.
We also have a programme called 'Cashless with Sarah Austin', who has been listed as one of Forbes' 30 under 30 and who interviews men and women at the forefront of the new digital economy.
So, while all of the news articles from third party sources serve as someone's daily reading, the original broadcasting programming is taking it to the next level with more focussed feature stories on individuals.
We also do specials, like 'Culture Conversation', which was shot at the Bitcoin 2021 conference in Miami, where we interviewed Blond:ish, Tony Hawk, Shark Tank's Kevin O'Reilly, and a variety of entrepreneurs who were there talking about what they were doing in the space, the type of companies they are funding, and what this new decentralised cultural movement means to them – the key that we really try to focus on more than anything else.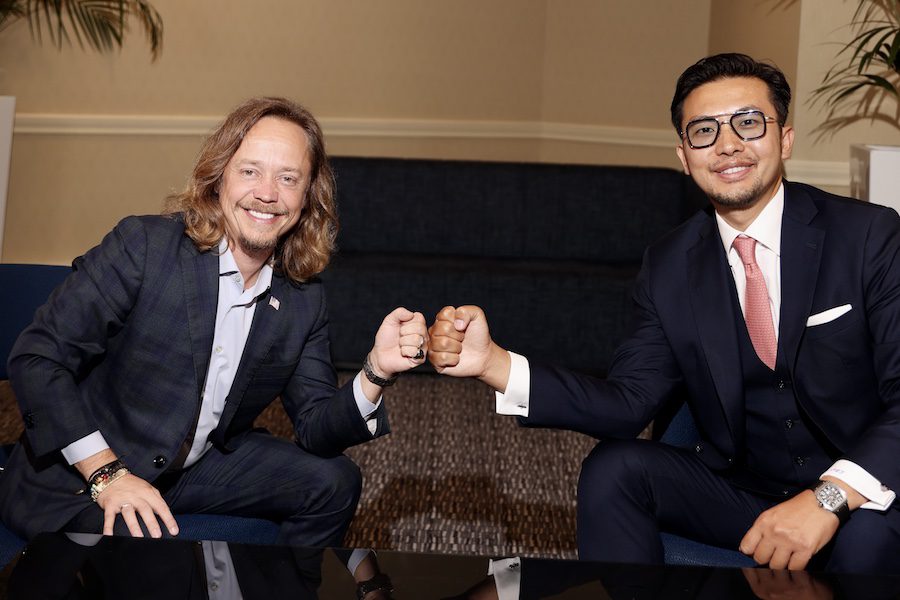 Who is backing this project with you?
Among the many investors and partners in this venture are Co-Inventor of NFTs and Co-Founder of Tether Craig Sellars, Tsangs Group Global Family Office, who are Investors in Fubo TV and Live Company Group, Head of the Bitcoin Foundation and philanthropist Brock Pierce, Award-Winning Author and Futurist Daniel Pinchbeck, blockchain veterans Michael Cao and Winnie Liu, and powerhouse Hollywood producer Lauren Selig.
What other market-related features does the DeFiance Media platform have?
Money makes the world move forward, so we have the world's first ever broadcast crypto ticker, allowing people to stay glued to their set and trade at the same time.
Then, and this is where it gets interesting, we allow for our viewers to make transactions. In the market section, people can get market data on, say, Ethereum with links to websites, technical documentation and news, but they can also buy and trade through the platform. People can watch someone on our channel, do research on their company, see where that token is trading at that moment in time, and make transactions.
We have a third-party provider that facilitates all of the transactions for us through a variety of exchanges. You can use your credit or debit card, or get it straight from your bank account.
What is your vision for DeFiance Media?
Our vision is to promote a positive narrative for the decentralised evolution to as many people as possible and ultimately, we would like to reach a billion households. If fashion TV can reach a billion households, there's no reason why we can't. We aspire along the lines of MTV News meets CNET meets Bloomberg TV, but with a very different type of programming, approach and subject matter. Right now, we are independent, and we want to continue to grow as much as possible so we can have that independent voice.

RELATED ARTICLES:
Brock Pierce: "We're looking for evolution, not revolution"
Understanding bitcoin and the great crypto boom