Monaco has begun distributing 10,000 masks free of charge to residents in Monaco aged over 65 years.
Minister of State Serge Telle, Minister of Health Didier Gamerdinger National Council Mayor Stéphane Valeri and Mayor Georges Marsan were all present for the rollout of masks, which began on Friday 17th April.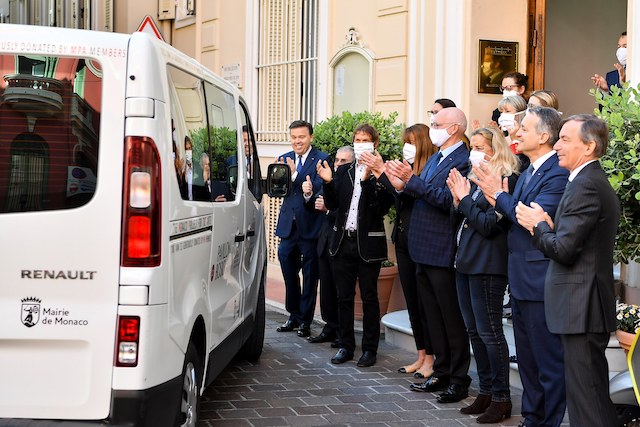 Starting with those over 65 years of age, each person will receive two washable and reusable masks good for one month, free of charge, from teams from the Monaco City Council. These teams are the ones already handling the home meals programmes and are familiar with protocols surrounding distribution during the crisis.
Other residents will see their free masks arriving by post. Monegasque companies that have registered requests for employees will be able to purchase disposable surgical masks at cost. They will be available for pick-up at Stade Louis II. Single-use masks will also be sold in pharmacies and authorised shops at a state regulated price of €2.50. FPP2 masks will be sold for €7.50.   
A video tutorial on how to best maintain and wear the masks will be broadcast regularly on the Monaco Info channel as well as posted on the website www.covid19.mc.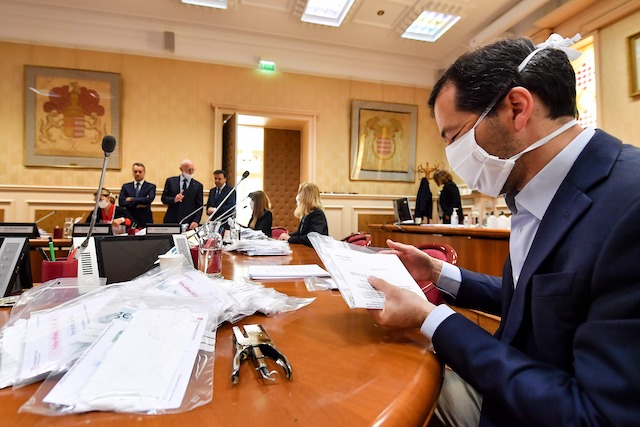 Many of the masks will have been manufactured in the Principality. Swimwear company Banana Moon has made 800 masks to be distributed and fashion house Bettina are cranking them out at a rate of 1,000 per day, soon to be double that amount for a total of 80,000. To fill in the gaps, two Italian firms have been commissioned to supply 120,000 extra masks.
In addition to news about the masks, the minister has also weighed in on screening tests and digital tracing.  
Monaco is currently performing 10 to 50 rhino-pharyngal tests, called PCRs, every day. Health authorities are checking standard conformity on the first of the serological tests coming from sources in Germany and China. As soon as they have been deemed safe and reliable, they will be used on residents and employees symptomatic or not to determine the number of carriers, those recovered and those as yet untouched by the virus.
Digital tracing via mobile phone apps are being explored. Experiments in Singapore, Germany and France are currently underway, and the Principality will follow their progress to determine effectiveness. Tracing would not be compulsory, but would be helpful for health officials in terms of epidemiological investigations.
Photos: © Communication Department / Manuel Vitali