Since 2006, Mayabay has set the benchmark for Asian cuisine in the Principality. Now, celebrating its 15th anniversary, we discover the secrets to its success while revealing bold plans to take Monaco's Mayabay franchise to the rest of the world.
Mayabay began as a lobby in the Rocabella residence building on Avenue Princess Grace, then was transformed into a food and beverage service for the building's residents. It wasn't long before it evolved into an Asian restaurant with two options: Japanese or Thai. Year after year, Mayabay continued to evolve and expand, merging into one seamless restaurant with a menu that features a subtle balance between these two cuisines.
This year, Mayabay celebrates its 15th year, a milestone that few restaurants can boast. The secret to its success, says Richard Maria, General Director of the Maya Collection, is "the details, the passion, and the emotion".
It is a winning formula that is now set to be rolled out to numerous locations across the globe.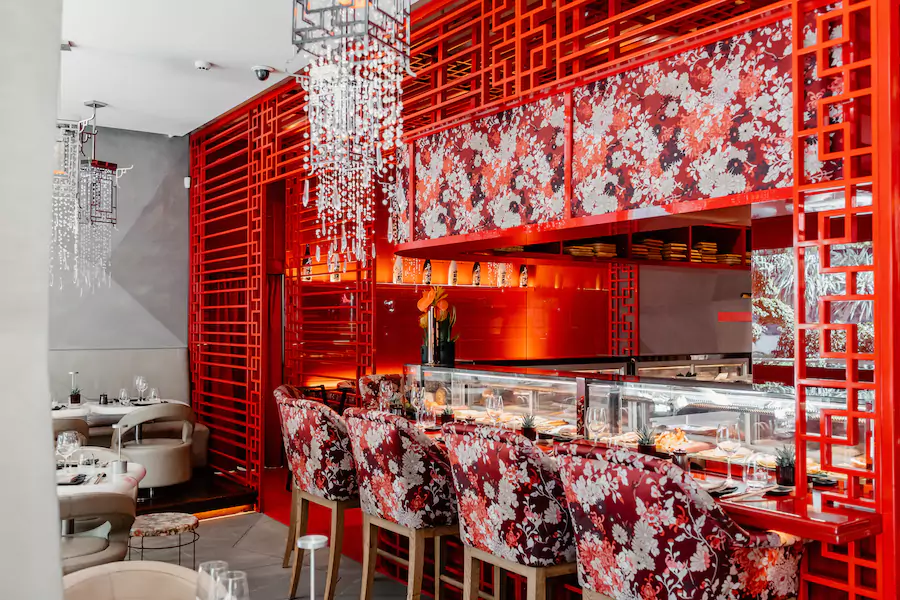 A full sensorial journey to Asia
Mayabay is a restaurant that aims to delight all of the senses. Visually stunning décor transitions from bold reds and blacks to comforting creams and rich gold tones, punctuated by cherry blossoms and sparkling chandeliers. Handcrafted wooden panelling, marble and crystal all add to this carefully curated expression of refined luxury.
Texturally, the richly woven haute couture fabrics and floral designs compliment beautifully polished tables and fine glassware, while an Asian-inspired musical ambience mixed with classic hits is carried throughout the restaurant.
The sweetness of Asia comes through in delicate scents, like the restaurant's signature perfume based on fresh fig, which is subtle enough to not to influence the delicious spices that shine through each dish.
"At Mayabay, every detail is taken into consideration: the kitchen, the service, the decoration, the music, the fragrance… We want to evoke an emotion in our clients," reveals Maria.
The cuisine
The other secret to Mayabay's success, says Maria, is a happy kitchen. Among the army of chefs here, headed by Executive Chef Christophe Dupuy, are natives of the Philippines, Thailand and Japan; authentic chefs who are treated "like family" and bring their tradition and passion to every plate. Many have been with Mayabay for the better part of 15 years. Chef Dupuy, for example, has been committed since the very beginning.
"The most important thing is that we want to please our clients," Chef Dupuy tells Monaco Life. "I only ever worked in gastronomic restaurants before coming here, so when we opened Mayabay 15 years ago, I continued this custom of only working with beautiful produce and beautiful things, and the philosophy of pleasing customers."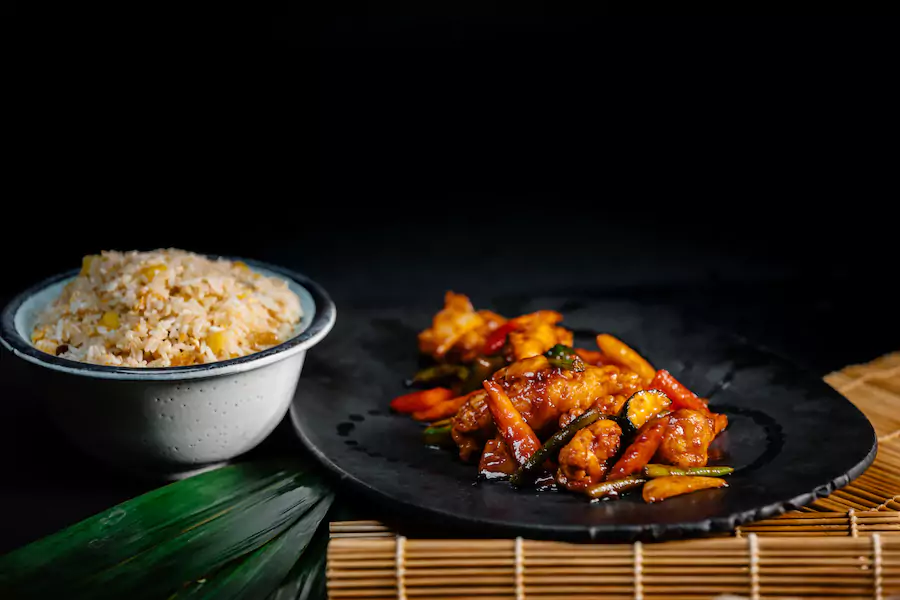 Traditional Asian cuisine
The menu features specialties rooted in traditional Asian cuisine and is presented as a stunning coffee table book, with details and photos of all of the approximately 180 dishes available.
I can highly recommend the delicate yellowtail sashimi and salmon dumplings, the chef's colourful two-stage sashimi and sushi selection, crunchy shrimp spring rolls with spicy sweet chili sauce, and flavourful beef and vegetable noodle salad.
Mayabay's signature dishes are not to be missed either, especially the 'larmes du tigre': melt-in-your-mouth slices of Charolais beef marinated and grilled, and served with a soy and honey sauce; and plump sautéed lobster with prick prao sauce.
A side of roti to soak up all the delicious juices is a must, as is the fried rice, and a great way to end the feast is with an entertaining mountain of candy floss, chocolate nems and fresh strawberry and custard tarts.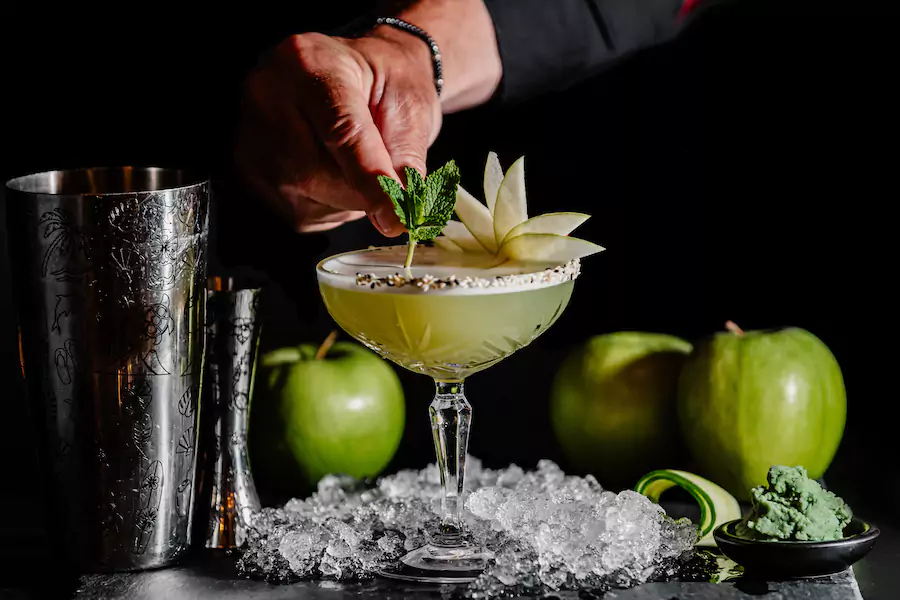 Signature cocktails
The passion and attention to detail extends to the bar, where signature cocktails like the Lotus, Citronelli or eponymous Mayabay embrace classic Asian flavours of lychee, lemongrass or green tea; and specialty whiskeys intermingle on a menu with alcohol-free iced teas and the finest sakés.
"Mayabay Monaco is the laboratory where everything is tested, changed, and adapted according to the tastes of the client"
Drawing on 15 years of success in the hospitality industry, the Maya Collection is now on a mission to build an on-going bridge between sea and mountains in order to welcome its clientele during all four seasons.
With a number of Maya addresses already firmly established – Mayabay, Mayajah and Miamia in Monaco, and Maya Altitude in Meribel – the Maya Collection has now opened Mayabay Porto Montenegro and Mayabay Dubai which, within a year of opening, has already been deemed the best Asian restaurant by Time Out Dubai.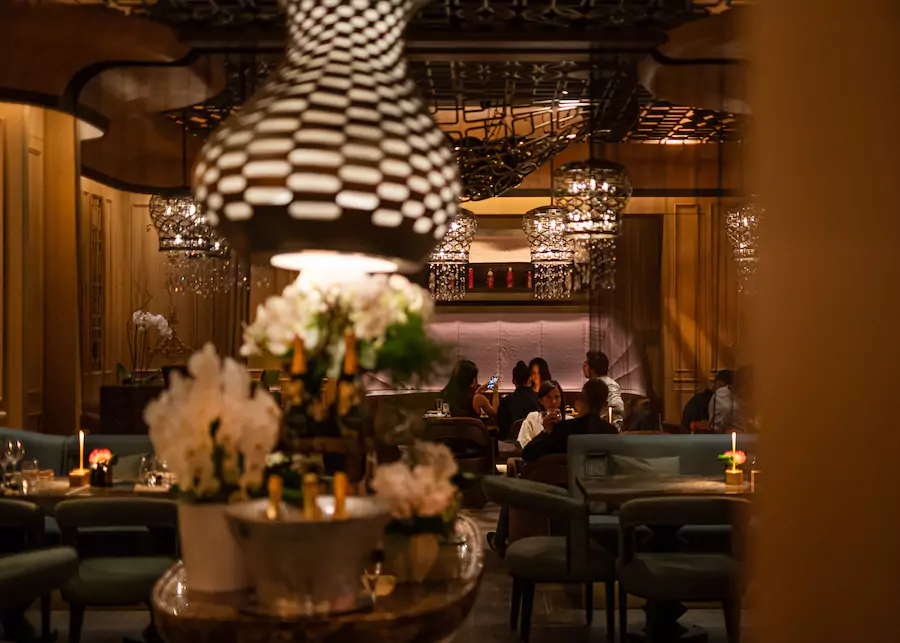 Taking the Maya Collection to the world
Within a matter of years, the Maya Collection plans to open restaurants in many of the world's most popular locations – those frequented by its Monaco clientele. So, next up is Mayabay Mykonos, Mayabay Courcheval, Mayabay London and Mayajah Doha, all in 2024.
By 2025, reveals Maria, the Maya Collection, which has been passionately perfected in Monaco, will be rolled out to New York, Miami and Aspen, followed by Tokyo, Bangkok, Singapore, and Hong Kong the following year.
It is an ambitious franchise rollout, one that has arguably never been attempted by a Monegasque hospitality company before.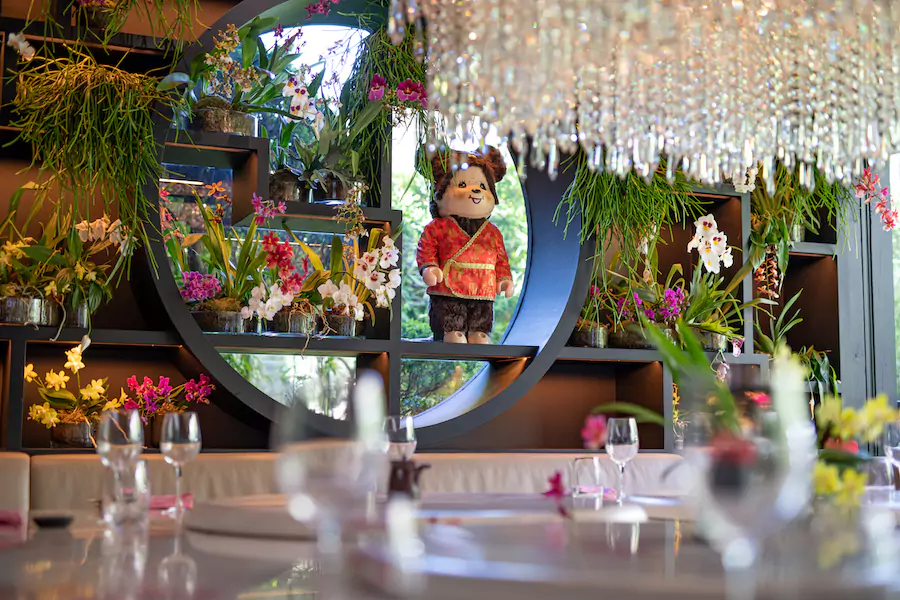 Maintaining Maya Monaco standards
To continue the high standards that guests of the Maya Collection have come to expect, a comprehensive control system will be applied, explains the general director. A member of the team will visit each establishment every three months, while mystery shoppers armed with a check list of 110 points will be deployed every month. It's a system that's already proven successful.
"This brings us the guarantee that everything is being done as we want it, and together with our partners, we are able to deliver the best moments to our clients, and that is why we have been recognised as the best Asian restaurant in Dubai."
Monaco is the "laboratory"
At the heart of every restaurant opening will be the story of Monaco as the epicentre of JV Pastor's vision for hospitality. It is where the kitchen, the bar, the service and the ambience have been perfected for a discerning clientele who truly appreciate excellence, and where their comments and suggestions have helped the brand grow into what it is today.
It is a delicious success story, and one that is likely to last at least another 15 years.
See more in our Instagram video below…
View this post on Instagram
Make sure you're never left out of the conversation. 
Sign up for the Monaco Life newsletter, and follow us on Facebook, Twitter, Instagram and LinkedIn.  
Main photo credit: Fabbio Galatioto. All photos courtesy Maya Collection.