The Monaco Economic Board (MEB) spent four days in the dynamic South Korean capital celebrating the 30th anniversary of the Franco-Korean Chamber of Commerce and Industry (FKCCI), as well as taking advantage of the visit to expand business opportunities between the two nations.
Ranked 4th of the world's largest metropolitan economies, Seoul is a true Alpha World City. With a GDP of US$635.4 billion, only Tokyo, New York and Los Angeles can top it.
Monaco is poised to tap into this city's vast economic opportunities and in anticipation of this, sent a large delegation to explore possible bilateral trade and commercial prospects. Representatives from the Monaco Economic Board were joined by members of the Sovereign Prince's government, Visit Monaco and leaders from dozens of Monegasque-based companies, ranging from cosmetics and construction to insurance. 
The FKCCI, organisers of the unprecedented gathering, created a packed four day agenda including meetings with local politicians and business leaders, whose goals are to expand and establish new business and trade prospects. The visit also incorporated networking events and visits to cultural sites, allowing the Monegasques to get a feel for the city and its vibrant, energetic economy.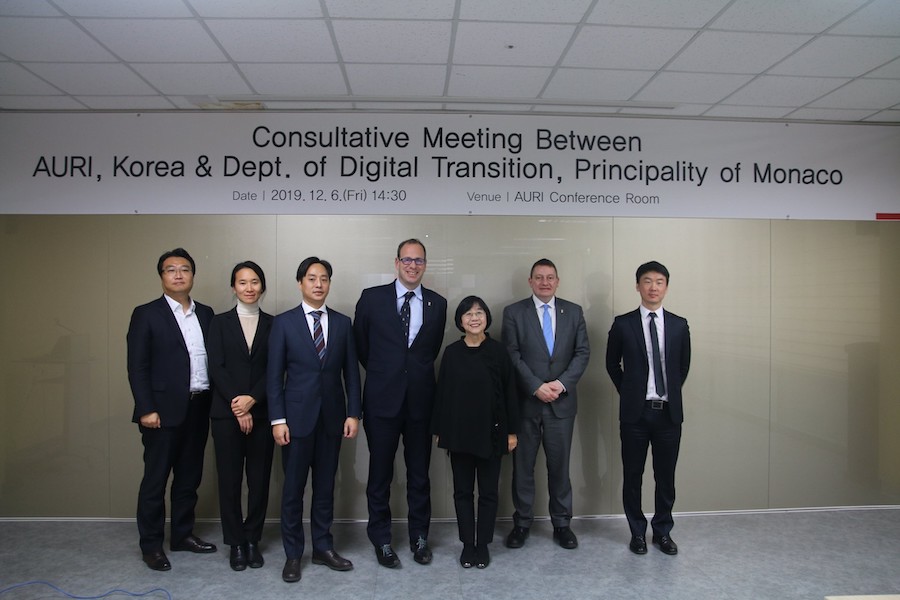 A highlight of the trip was the Monaco-Korea Economic Forum, a meeting of 70 high level attendees whose speakers included Frédéric Genta, Monaco's Chief Digital Officer, Guillaume Rose, the CEO of MEB, David-Pierre Jalicon, FKCCI's President, Michel Drobniak, Economic Advisor to the French Embassy in Seoul and Kim Eun-Seok, Advisor to the Federation of Korean Industries (FKI).
The primary goal of this forum was to draw up mutual perspectives shared by the two countries, as well as to exchange information regarding regulatory issues and markets in general. The FKCCI, FKI and the MEB also signed a Memorandum of Understanding for the Strengthening of Bilateral Economic and Commercial Cooperation, according to a press release from the Chamber of Commerce.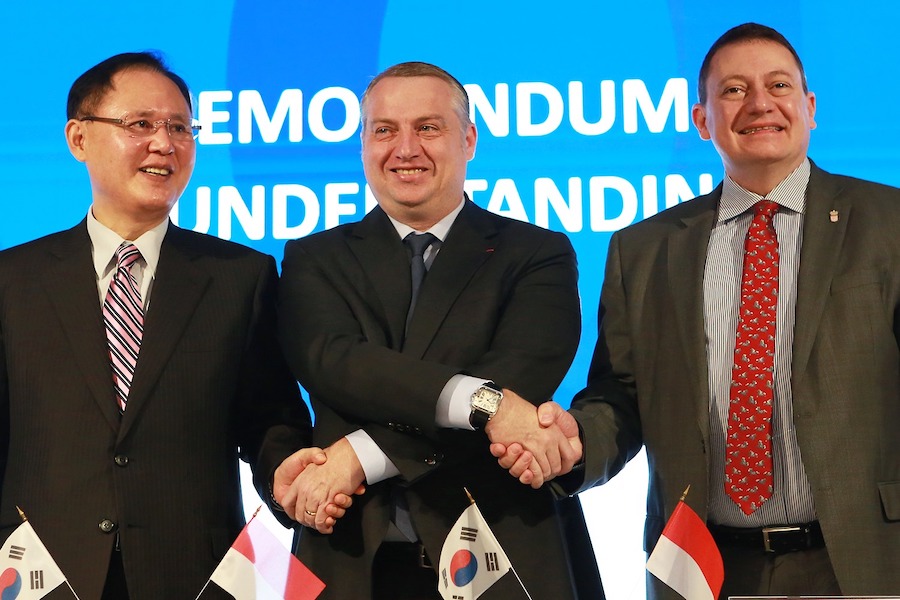 Meetings were scheduled with the Presidential Committee on the 4th industrial revolution, the health committee of the National Assembly, Invest Korea, the Korean Agency for Technology and Standardisation ( KATS), the National Agency for the Promotion of the Information Technology Industry (NIPA) as well as with Ban Ki-moon, former Secretary General of the United Nations and head of a foundation in his name.
Additionally, the delegates also travelled to Songdo Smart City, west of Seoul, and to the administrative city of Sejong, in the centre of the country. 
The grand finale was the annual FKCCI Gala held at the Grand Hyatt Seoul Hotel, this year marking its 30th year, following the theme 'Extended Monaco'. The evening was punctuated with a concert by French singer Emji and a ready-to-wear fashion show by Heil.
In all, a total of 800 economic movers and shakers met over the course of the visit.