More than 150 entrepreneurs have joined the Monaco Economic Board for its General Assembly and Rendez-vous des Members, where past successes and future plans were shared. 
Monaco Economic Board (MEB) members, institutional partners and local personalities including Minister of State Pierre Dartout and Minister of Finance and the Economy Jean Castellini came together on 7th July for the Ordinary General Assembly of the Monaco Economic Board and a meeting of members that followed, marking "the great reunion" after a year marked by the Covid-19 pandemic.
"In this context of health crisis, the MEB has been able to adapt, with the desire to support its members in their activities, especially those who have been most affected, and to continue its mission of promoting the Principality," said MEB president Michel Dotta.
While the year 2020 started out with a bang with a mission to Russia and the signing of a cooperation agreement between the MEB and the CCI of the Novosibirsk Region, several trips were canceled due to health restrictions in Paris, Rome, Salzburg, Barcelona and ​​London, as well as promotional operations organised with Monaco's ambassadors and consuls abroad.
The MEB did manage to get in some missions to Lisbon, Mexico City and London before the pandemic hit, as well as in Serbia for the signing of a memorandum of understanding between the MEB and the ICC of Serbia, as part of the official visit of HSH Prince Albert II.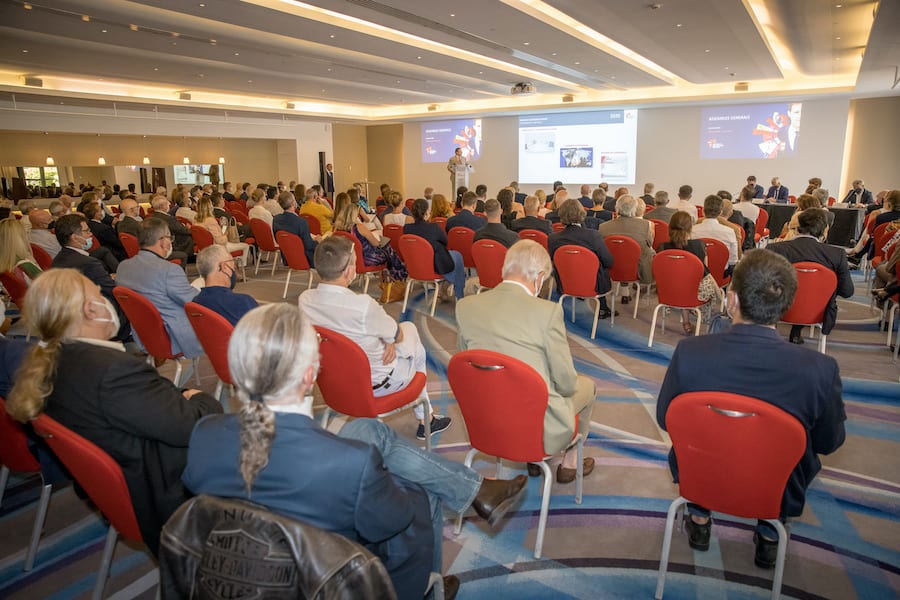 In local operations, the MEB has tested new formulas such as business breakfasts organised around the accreditation of Ambassadors in the Principality, small gatherings which will be repeated in the coming months. Meanwhile, the MEB's traditional conferences brought to the Principality the expertise of the "stars of the economy" – Chief economist of Coface Julien Marcily, President of the Cahiers verte de l'Economie Jean-Pierre Petit, Chief economist of the Groupe Allianz Ludovic Subran, and Sophie Vincent, Director of IMSEE.
In presenting the year's events, Guillaume Rose said that the MEB had adapted quickly during the pandemic and utilised digital technology to offer various "MEBinaries" to its members, covering topics such as finance, international trade, energy transition, real estate, tourism and yachting, or business destinations like Kazakhstan and Italy. The MEB also joined forces with Extended Monaco, the Principality's digital transition program, and the FEDEM to organise digital workshops.
2021: New horizons
According to the MEB, the year 2021 started at the same sustained digital tempo, but it was marked by the return of face-to-face events with star forecaster Christophe Barraud. The MEB will soon participate in several major events, including the Monaco Yacht Show, and Monaco Business during which a partnership agreement with the Italian CCI in Nice will be signed.
December will see the Ambassadors of Destination Monaco forum and gala in Italy which will welcome many delegations from countries including Quebec, Austria and South Korea. 2021 will also mark the 10th edition of the Eco Trophies, which celebrates the talents of local entrepreneurs.
For its next missions, the MEB has given priority to Europe. Upcoming trips will be organised in Florence, Antwerp, Milan, Saint Petersburg, and Amsterdam.
Meanwhile, Dubai will be given extra attention. "During the six months of the Dubai World Expo, several sector missions and at least one generalist will be organised in partnership with the Monaco Pavilion and the Dubai Chamber of Commerce," said Guillaume Rose.
At the end of the General Assembly, marked by the appointment of a new female steering committee, Finance and Economy Minister Jean Castellini recalled in his speech how the crisis has revolutionised the way people work and communicate in the public and private sectors, saying: "We had to innovate and adapt constantly. We must learn from the consequences. We must continue to act together, as we did in an emergency and in the interest of the country, and not fall back into old habits. "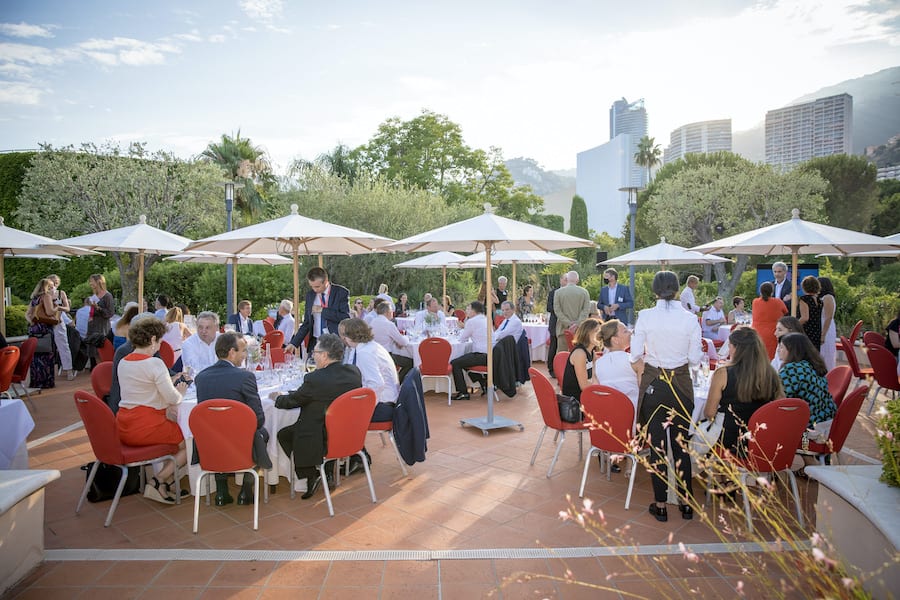 38th Meeting of Members
MEB members then headed to the Mediterranean Gardens of Monte-Carlo Bay where the 38th Rendez-vous des Members took place – for the first time since January 2020. More than 250 economic players in the Principality were able to network during the evening, while several dozen contacts or appointments were made by the MEB team. During this meeting, Michel Dotta and Guillaume Rose also highlighted the Green Fund, which aims to finance the energy transition of local businesses. Finally, they paid tribute to Stéphane Giaccardi, who has departed the steering committee after 16 years as secretary general.




Monaco Life with MEB press release, photos by MEB