Just a handful of tickets remain for the three days and nights of Amber Lounge events that, for 20 years, have dominated as the to-go after parties for Formula 1 drivers and Grand Prix fans alike.  
It was in Monaco that the concept of Amber Lounge first saw the light. Now two decades on and with a fresh new team and vision, the signature "After Party" host is organising up a storm of stellar events from Friday 26th to Sunday 28th May.  
The action kicks off on the Friday aboard a luxury 30-metre yacht moored on the Tabac corner of the famous circuit. Guests at this €650 per person experience will enjoy the adrenaline of a race just getting warmed up alongside an all-open day and Mediterranean buffet lunch.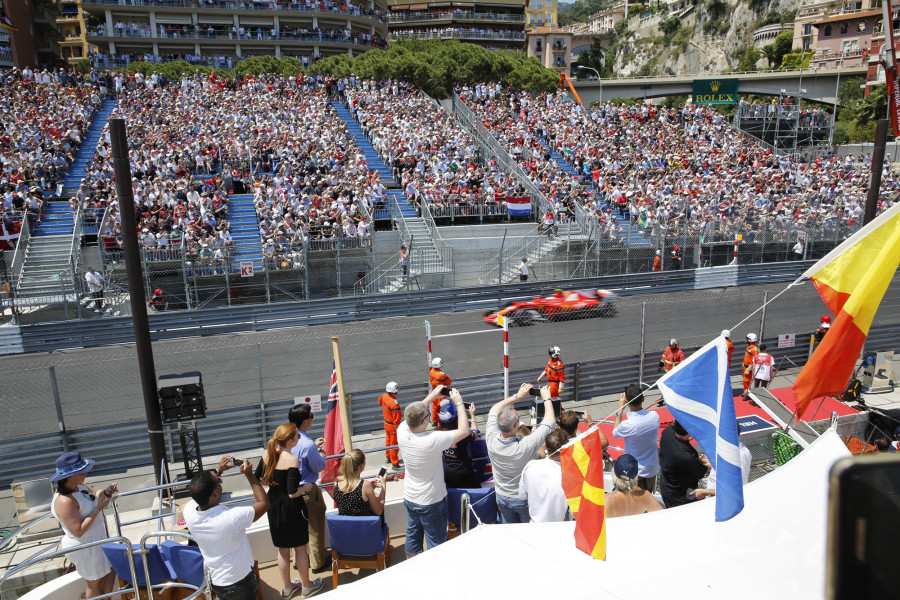 Things will heat up further as the sun sets with a series of DJ performances from stars such as DJ Tom Jagger, DJ PHB and English house band the Goodboys.  
The yacht will remain in place throughout the weekend of racing, although prices increase to €3,500 per person for prime track viewing on the Sunday.  
Luxe take on clubbing at the Grimaldi Forum
Saturday and Sunday will see the party brand take over the Grimaldi Forum for two wild nights of world class entertainment and VIP appearances. Fatman Scoop, a longtime Amber Lounge figure head performer, will provide the soundtrack for Saturday night in addition to another set from the Goodboys. Tickets are in short supply and start at €600.
Formerly known as Sporty Spice, Melanie C will be in the house on Sunday for an exclusive DJ set. Tickets for Sunday begin at €800 per person.  
Amber Lounge has described the upcoming Monaco Grand Prix as "bigger and better than ever before", while Kimi Räikkönen has enthused the quality of its after parties as "only place to celebrate with friends and team members".  
"Every Formula One driver has Amber Lounge on speed dial after a race," says the racing icon.
Do you have an event in Monaco or the French Riviera that you would like us to include in our What's On section and events calendar? Please email editor@monacolife.net.   
Photos courtesy of Amber Lounge