Monaco took Milan by storm on the catwalk at the opening of Fashion Week with the debuts of two up and coming local houses.
Milan Fashion week's opening ceremony, organised by ready-to wear designer Elena Savò, was marked by the appearances from Monaco-based designers Inessa Creations 4.0 and Beach & Cashmere Monaco.  
Inessa Creations 4.0's capsule collection by designer Ines Bensalah, a veteran of Monte Carlo Fashion Week, was recognised for her raw talent and beautifully conceived designs, featuring a mix of fluid, light-as-air cover ups and artistically printed body con dresses for ladies, and boldly printed casual wear for men. 
President of the Monegasque Chamber of Fashion, Federica Nardoni Spinetta, showed off her creations for Beach & Cashmere Monaco with a decidedly environmental flair in her collection entitled 'Save the Ocean, Save the Reef'.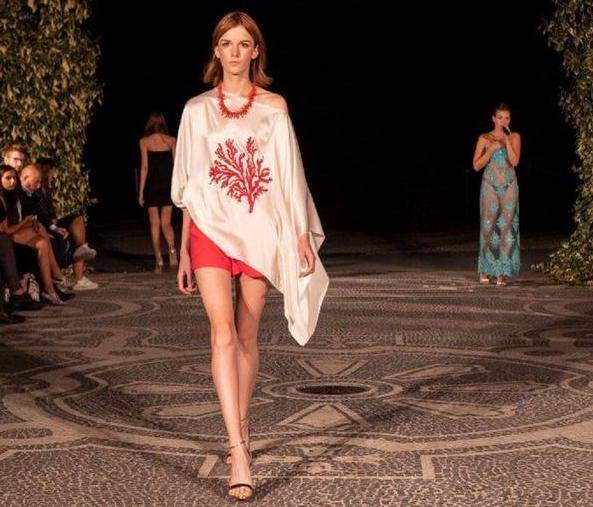 Spinetta, an avid enthusiast of going plastic-free and caring for the oceans, said in a statement: "Durability and ethics are and must be synonymous with fashion and involve all aspects of the production chain. Eco is a lifestyle, it's a question of attitude, it's a dress that carries with the conscience to contribute to a really better world."
The Representative Office to the Principality in Italy also participated in the Fashion Week festivities by organising a cocktail event bringing together fashionistas and professionals alike. The office's aim is to promote 'Destination Monaco' by presenting the available advantages the Principality has to offer.
Head of the Italian office, Gloria Svezia, referenced the Tourism and Congress Department's new campaign 'FOR YOU', saying: "It's a way to strengthen the links between Milan and Monaco, a destination that is constantly reinventing itself, a destination for luxury and the art of living, with more and more chic creativity, not to mention its green vocation and its universal values ​​of respect for the environment." 
FOR YOU was launched earlier this month with the goal of giving visitors a more modern vision of Monaco and its many offerings.