Monaco has taken part in a UN World Food Program gathering in Rome, where recent global efforts were discussed and the Principality's contributions were recognised.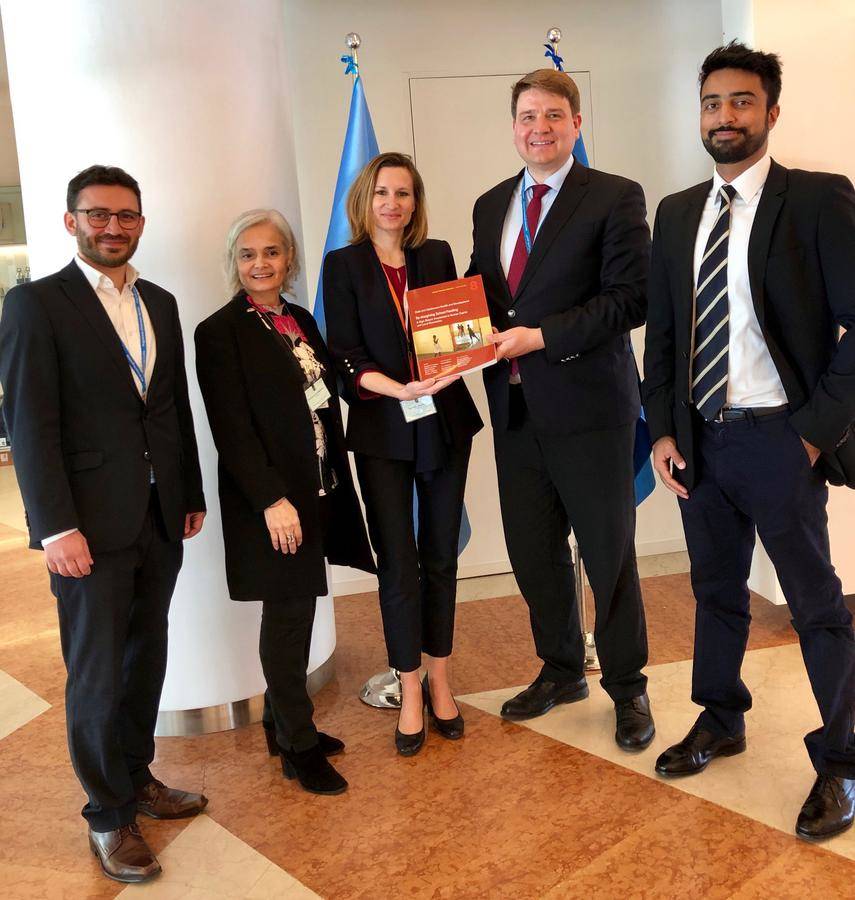 Ambassador of Monaco to Italy Robert Fillon and a Monegasque delegation participated in the 1st Ordinary Session of the Executive Board of the World Food Program (WFP), which took place from 25th to 27th February in Rome.
At the opening session, guest of honor Daniel Kablan Duncan, Vice-President of Côte d'Ivoire, spoke about the Regional Center of Excellence against Hunger and Malnutrition of WFP for West and Central Africa. Located in Abidjan, it will be the first of its kind in Africa and will be inaugurated on 25th March.
Also during the session, the WFP Executive Board elected its new Chair, Hisham Mohamed Moustapha Badr, Ambassador and Permanent Representative of Egypt to WFP. They also reviewed a report on WFP's Support to Strengthen Resilience, delivering food security and nutrition.
On the sidelines, Emilie Larese-Silvestre and Martine Garcia-Mascarenhas met with WFP's Chief of Technical Assistance and Private Partnerships, who presented them with the new publication produced with the World Bank on school canteens. Monaco has given its support to this initiative, particularly in Burundi and Niger. The WFP 2020-2030's new strategy for school canteens aims to meet the needs of the 73 million children who do not currently benefit from a meal at school.