Monaco has stepped up efforts to help provide fundamental rights of food, health and education in Niger, strengthening ties that began more than a decade ago.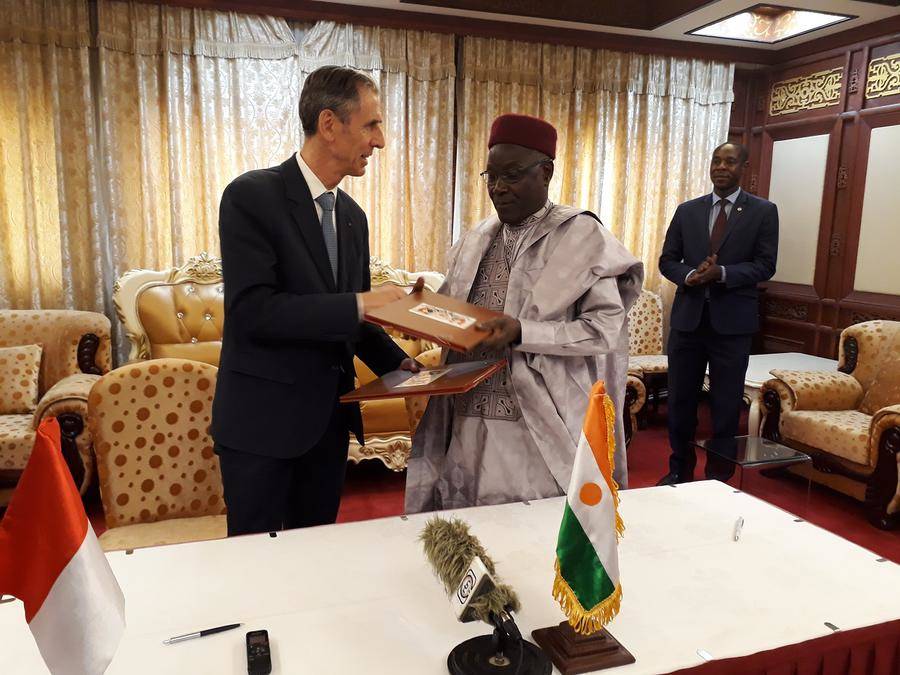 A Monegasque delegation, led by Government Counselor-Minister of External Relations and Cooperation Gilles Tonelli, embarked on a working visit to Niger from 18thto 21stMarch to meet with the Nigerien authorities and partners of the Monegasque Cooperation. It led to the signing of the Framework Agreement for Cooperation between the two States, the first of its kind.
According to local media, the Principality of Monaco has pledged to provide support of €600,000 to the national system for the prevention and management of food crises in Niger, doubling its previous contribution. The money will be allocated over a period of three years until 2021.
The Monegasque delegation visited several projects in which the Principality is investing financially in around the Nigerian capital, primarily in the areas of nutrition and food security, as well as health and socio-professional integration. Various Monegasque groups were involved, including the Institut Pasteur, Fondation Mérieux, the Ministry of Health, and local and international NGOs.
"In addition to strengthening ties with the country's authorities, the trip was an opportunity for the Prince's government to take stock of its privileged partnership with this French-speaking Sahelian country, which is among the least developed in the world," said the government in a statement. "Niger faces very big challenges, in particular security and food."
Niger is a developing country, which consistently ranks near the bottom of the United Nations' Hulan Development index.
The Monegasque delegation also signed an important partnership with the National Device for Prevention and Management of Food Crises. As part of the 3N Initiative (Nigeriens Nourrissent Nigeriens), which aims to improve the country's food self-sufficiency, the delegation participated in two inaugurations: the laying of a foundation stone for the Fortification of Processed Food Products project with the United Nations World Food Program, and the inauguration of the milk collection centre carried out by the IRAM (Institute for Research and Application of Development Methods).
"The access of vulnerable populations to the fundamental rights of food, health and education is the essence of Monaco's cooperation," said Mr Tonelli. "For 10 years now, the Principality of Monaco has been assisting the Nigerien authorities in responding to the complex challenges – especially climatic and social – that the country faces … Let us unite our efforts for the human development of the Nigerien population!"
Bilateral cooperation between the two States was initiated in 2008 with the signing of a framework agreement in the field of health.