In an effort to provide more assistance and service to families, the Monaco cemetery has been equipped with electric golf vehicles, just in time for the busy Toussaint period.
The two carts are now available to transport people with reduced mobility, giving them easier access to the funeral grounds and Chapel. They will also help carry flowers that are to be placed on graves, whether during funerals, commemorative ceremonies or during the period of All Saints' Day.
The golf buggies are positioned in the upper and middle sections of the cemetery and are driven by a guard or staff member of Somotha. A phone number is clearly indicated on each cart to reach staff in case of absence.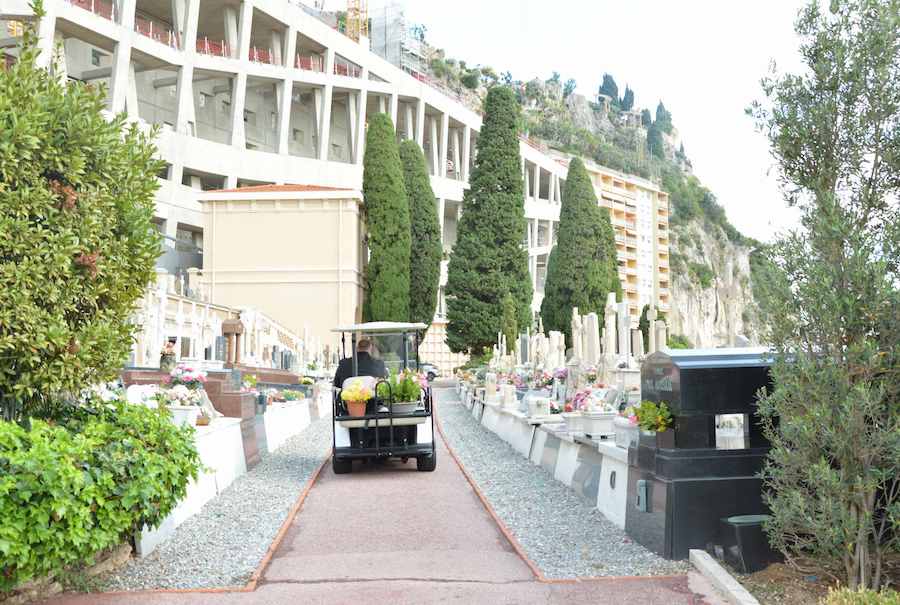 Also during this Toussaint period, a florist will be present at the cemetery of Monaco parking lot from Thursday 31st October until Sunday 2nd November to allow relatives to buy flowers directly on site.
The cemetery already offers digital information terminals that help geolocate burial sites and indicate the path to access them.
Finally, as every year, Monsignor Bernard Barsi will host a mass in the cemetery chapel on Friday 1st November at 3pm, followed by a blessing of the graves.