The Yacht Club of Monaco has revealed that this year's Monaco Classic Week – La Belle Classe will take the theme of the United States, paying tribute to American-built yachts and their designers.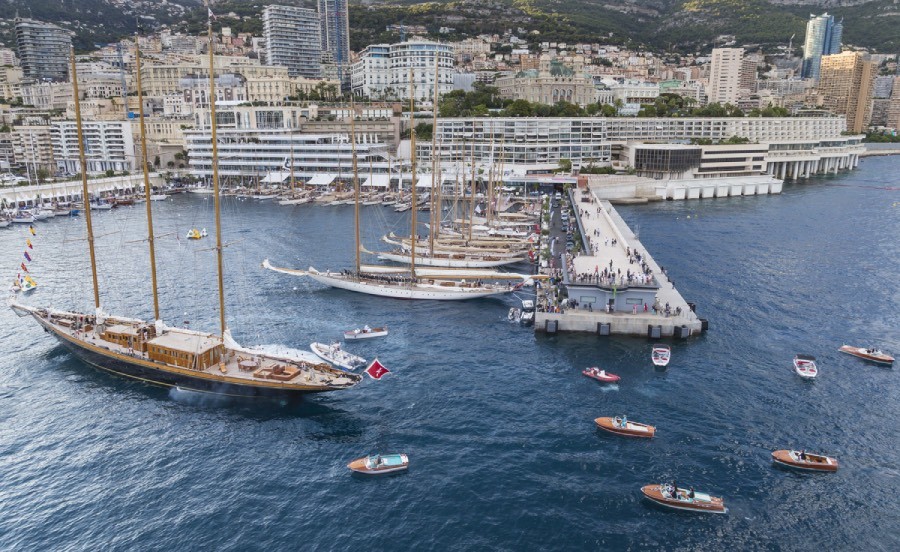 Since its launch in 1994, Monaco Classic Week – La Belle Classe has become one of the most coveted events on the classic yacht scene in the Mediterranean. It was the first in the world to showcase both sailing and motor boats from the past, and reflects the Yacht Club's commitment to maritime heritage. Recalling the first powerboat meetings of 1904, it brings together in one harbour classic yachts, period motor-yachts and vintage motorboats, as well as the 12' Dinghy class fleet that has lit up the bay for the last four editions.
The 14th edition is dedicated to the United States, one of HSH Prince Albert II's favourite countries. An 'American Village' will commemorate US maritime heritage, which significantly contributed to the development of sailing all over the world. A selected 70 yachts are expected, by invitation, to take part in races, parades and the traditional Concours d'élégance.
Among new initiatives for 2019 is the presence of yachts in the International Rating (Metric) Classes. Since the introduction of this rating in 1906, the fleet has won numerous Olympic medals and countless international regattas.
The four 15M IR survivors from this period, all gaff cutters designed by William Fife, will be there to celebrate the 110th anniversary of the YCM's flagship Tuiga and her sistership Hispania, built for the King of Spain also in 1909.
Some of the schooners, including Puritan (1931) and Orianda (1937), members of the International Schooner Association, will be participating on this the second meeting of their 2019 circuit. Many other fleets will be present including the 12' Dinghy, a one-design class conceived by Georges Cockshott in 1913, Rivas and the American all-wood Chris-Craft motorboats from the United States.
With races for the sailing yachts, and regularity and speed trials for the motorboats, there will be plenty of action on the Monegasque race area.
As well as contests on the water, other events will be taking place ashore, including the La Belle Classe Restoration prize to preserve and highlight maritime heritage, and an original Chefs Competition showcasing the creativity of crew members when pairing dishes and champagne.
There is also a feast for the eyes with the Concours d'élégance when all the boats parade in front of a jury comprising artists and well-known personalities. Collectively, they have the difficult task of judging vessel lines, crew attire and respect for naval etiquette to pick a winner.
The 14th Monaco Classic Week – La Belle Classe will be held from 11th to 15th September.