It's been almost two years since super-stylist Rossano Ferretti brought his famous hairspa concept to the Hotel de Paris Monte Carlo. Ahead of the hotel's grand debut in March, Monaco Life caught up with the people behind the world-renowned salon, which offers an exclusive hair cutting technique known as 'The Method'.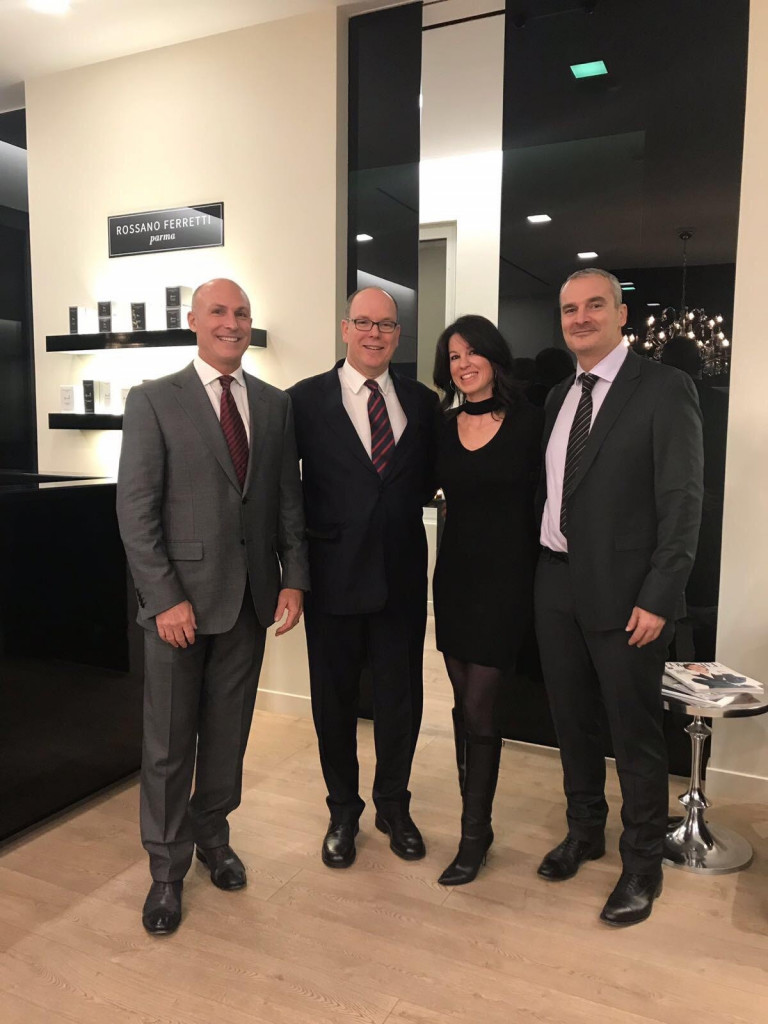 The Rossano Ferretti salon was inaugurated in September 2017 by Kory Tarpenning and Jean-Francois Calmes, the same pair who brought the Nike and Starbucks brands to Monaco. It was a bold move considering the hotel was in the middle of a four-year, 250€ million renovation. "We are very happy with our relationship with SBM," Kory Tarpenning told Monaco Life, "and we are very excited to be part of the success that the Hôtel de Paris Monte Carlo will certainly have."
Monaco is one of 20 hairspas located in some of the world's most exclusive locations, from New York to Milan, Barcelona to Abu Dhabi, and via Rossano's birthplace and flagship salon of Parma in northern Italy. His salons are designed by art directors who study the culture of each location's customers, so the Monte Carlo salon includes a VIP room for relaxation and privacy.
"We are an open space, but we also very private," says Rossano.
It may come as no surprise that this Italian entrepreneur has hair styling running through his veins. Rossano's grandfather started cutting hair in the streets of Italy following World War II, while his mother opened her two-chair salon in Campegine in 1962. It was only natural that, at age 14, Rossano's family encouraged him to pursue a career in hair.
Now he is famous for 'The Method', an original hair cutting philosophy which focusses on the natural fall of hair. According to Rossano, his technique strips beauty and hairdressing to its natural elements, a concept which is quite unique in an era saturated by new trends and complex beauty techniques. "I invented a new way of cutting hair," says the celebrity stylist. "The haircut became a statement of freedom and personal beauty."
In addition to providing the 'perfect cut', Rossano created a personal hair care line targeting an emerging trend known as the 'skinification of hair'. In this global age of wellness, hair is now being given the same care and attention as skin, and the Rossano Ferretti range of products are aimed at satisfying those consumers who are seeking 'healthy hair'.
Rossano has a product line that includes things like the Vita Rejuvenating Hair Mask, an anti-aging, nourishing treatment. His practices are also environmentally conscious.
"As I am particular about the ingredients of the food I eat, I am also particular about the ingredients in our beauty care products," says Rossano. "Our products are biodegradable with a particular focus on reducing the water pollution caused by manufacturing. We use 78% less water than other producers. And we never test on animals. We practice great technology with a green heart."
So what is the one product that Rossano simply can't live without? "Our own Vivace hair and body shampoo," he reveals. "It is as if you are kissing yourself."