A manslaughter and involuntary injury investigation has been opened into the death of Sergeant Thierry Perard on Sunday, the first firefighter to have died on duty in the history of the Principality.
Prince Albert was among many members of the community to express his condolences to the family and peers of Sergeant Thierry Perard, who died from toxic smoke inhalation on what should have been a day of celebration, Father's Day.
"It is with great sadness that HSH Prince Albert II learned of the death of Sergeant Thierry Perard in the performance of his duties", said the Palace in a statement, adding that it was "the first time in its history that the firefighter's unit from the Principality loses one of its own, in the performance of his duty to save lives."
Sergeant Thierry Perard was responding with his unit to a raging apartment fire in Le 21 residence building on Avenue Princess Grace on Sunday. Hours later, the government confirmed that the firefighter, with 26 years of experience, had died.
"His Serene Highness wishes to assure the wife and daughter of this firefighter that together with His family, He shares their deep sorrow," said the Palace. "He also endorses the strong emotion of the Corps of Firefighters of the Principality, and of all the Public Force, deeply affected by this terrible event."
Meanwhile, Minister of State Pierre Dartout on Monday visited La Condamine barracks with Minister of the Interior Patrice Cellario to express the government's sympathy to firefighters and the family of the victim.
"The tragic death of Sergeant Thierry Perard is a painful reminder of the total commitment of firefighters to help our national community," said the government in a statement.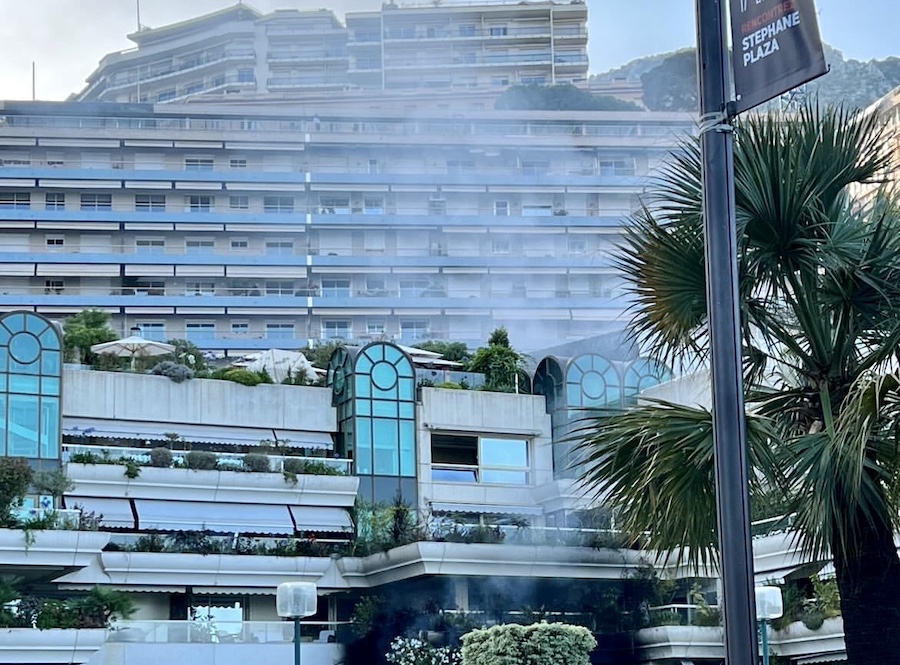 Sergeant Thierry Perard reportedly entered the 400sqm home just after 1pm searching for its missing occupants, the toxic flames fuelled by large amounts of burning furniture and winds entering from three facades. It was, say experts, an "unprecedented" random phenomena.
Sergeant Perard was transported to hospital with toxic smoke inhalation and later died of his injuries. He had served 26 years in the brigade.
In total, 65 firefighters were called to the scene at the seaside district of Larvotto. The blazing apartment was situated on the first of five floors of block B, opposite the Grimaldi Forum, which is currently hosting the Monte-Carlo Television Festival.
On Monday, it was confirmed to Monaco Matin that the Public Security office, under the supervision of the General Prosecutor's Office of Monaco, had opened an investigation for manslaughter and involuntary injury. The apartment is believed to be owned by a woman aged almost 100 years. Forensic experts from Marseille have been sent in to deteremine the origin of the fire and the circumstances surrounding the situation that led to the death of Sergeant Perard.
Photo by Stephane Dana, Government Communication Department