The musical world of the Principality gathered together last Sunday to celebrate St. Cecile, the patron saint of musicians, at the Cathedral of Monaco.
Monsignor Bernard Barsi had the pleasure on 24th November of celebrating a service especially for the musicians of Monaco. The mass was punctuated by several musical interludes from local artists who performed a vast array songs including classical works, traditional songs and the national anthem, the Monegasque Hymn.
The Prince Riflemen's Orchestra, under the baton of Major Olivier Dréan, the Master of the Cathedral and the Little Singers of Monaco directed by Pierre Debat, Master of Chapel, Municipal Music under the direction of Ludovic Tallarico, the Philharmonic Orchestra of Monte-Carlo and the choirs of the Monte-Carlo Opera directed by Stefano Visconti, the students of the class of lyric singing at Rainier III and U Cantin Academy of A Roca entertained those in attendance, with the grand finale being an interpretation of Cantate à Sainte Cecile performed by all the musicians at the request of the Monsignor.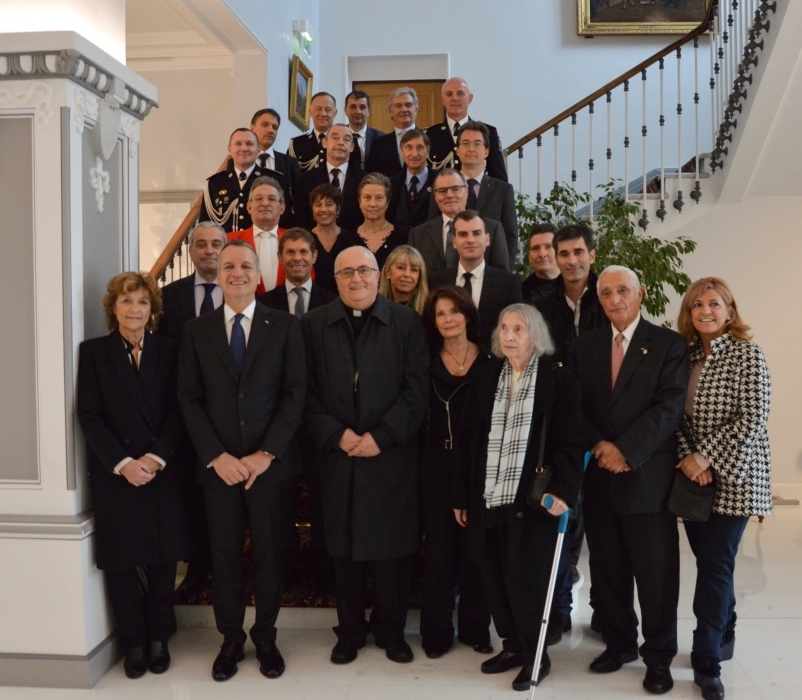 The Cantate was composed 70 years ago by Henri Crovotto and was dedicated to Abbé Henri Carol, who was master of the Chapel of the Monaco Cathedral at the time. The composer's family was in attendance and were touched by the tribute.
Sadly, the inclement weather meant the musical procession departing from the church had to be cancelled, but guests were later welcomed by Mayor Georges Marsan at the Mairie for a reception.
Sainte Cecile was an early Christian martyr who, though pledged to remain a virgin, was forced into marriage and later converted many people, including her husband, to Christianity. Legend has it that she heard celestial music whilst she was being tortured by Roman soldiers, hence giving her the title of patron of musicians.