Monaco Ocean Week is underway for the third consecutive year, bringing together the world's leading experts to help save our planet. The event has become an important platform for implementing real change and educating the leaders of tomorrow.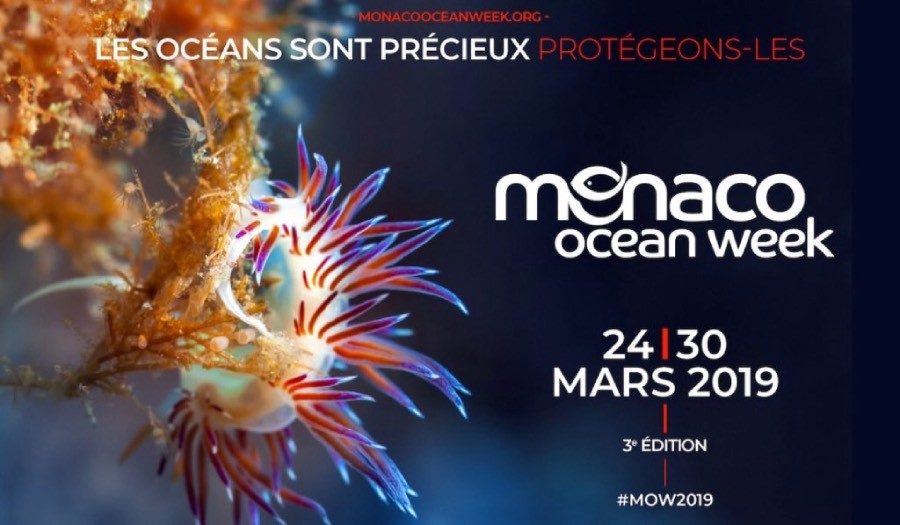 Ocean Week has a very large schedule of events based on the theme of ocean protection. It brings together leading marine sector stakeholders to share their key marine environment conversation findings and take action to preserve the oceans. During the third edition, from 24th to 30th March, local and international experts, the scientific community, voluntary sector and public authorities will once again unite in the Principality of Monaco.
This year marks the 10th Monaco Blue Initiative, from 24th to 25th March, a think tank where members focus on current and future global ocean management and conservation issues, and which is dedicated to the development of Marine Protected Areas. This involves about 30 events in various places in the Principality, but primarily at the Oceanographic Museum with workshops and conferences.
A busy program
The other major theme this year is the preservation of coral reefs, with Monaco co-chairing with Australia and Indonesia the International Initiative for Coral Reefs (ICRI). There is also the launch of the 2019 Artic Expedition Scholarship Program which allows students to travel to Antarctica, a host of exhibitions, a TAF (The Animal Fund) presentation on the 27th titled 'Listen as the ocean talks' on plastic pollution and the alternatives available, the public screening of 'Oceans: Our Blue Planet' by BBC Earth and OceanX, the official launch of the Marine Educational Area of ​​Monaco managed by the children of the Révoires primary school, and the Award Ceremony with Prince Albert II at the Pasteur Institute.
Last year, many ocean initiatives were presented throughout the week and key commitments were sealed, such as the 'Monaco Manifesto for the Ocean', published and signed by Prince Albert with the French and Italian ministers in charge of marine environment. There was also the signature of the Sanctuary Pelagos headquarters' agreement, and the 'Natural Marine World Heritage in the Arctic Ocean' publication's launch highlighting seven sites in the Arctic region that might be of outstanding universal value and potentially eligible for World Heritage status.
For a full schedule of events, visit the Monaco Ocean Week website.