The Principality is on a recruitment drive to find staff to work at the Monaco Pavilion during the Expo 2020 Dubai.
Managing Director of Monaco Inter-Expo (MIE) Albert Croesi was in Dubai last week speaking to candidates who have applied to join the event.
He was accompanied by Mireille Pettiti, President of MIE, and Isabelle Bonnal, Director of National Education, Youth and Sports. Individual interviews were conducted with the aspirants who would, if hired, be part of the team from October 2020 until April 2021.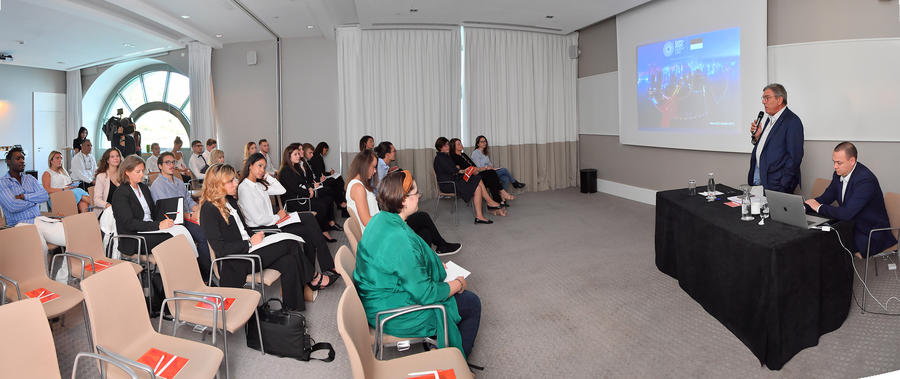 Similar presentations will be on offer once a month to give applicants a chance to discover the Monaco Pavilion 2020 and provide a full rundown of the various positions available during the exposition.  
The Monaco Pavilion will be a "kaleidoscopic experience" inspired by the streets of Monaco, where visitors can experience the sights and smells of the Riviera. The site will house two main exhibition areas. The Garden of Opportunities will allow visitors the chance to be a part of the sunny warmth of the Principality through interactive experiences and the Kaleidoscope will highlight Monaco's culture, art, food, innovation and history.
Positions currently available are for guides, bar and catering staff, souvenir shop personnel, laundry workers, stage managers and public relations specialists. For those interested in being part of the exhibition, CV's and letter of motivation can be sent to staffpavilionmc@mie.mc.