The Stelios Philanthropic Foundation has raised its largest amount yet for the Prince Albert of Monaco Foundation and the WWF, money that will go towards protecting emblematic species of the Mediterranean Sea. 
Prince Albert was joined by Marco Lambertini, Director General of WWF International, Sir Stelios Haji-Ioannou and other personalities for the charity dinner at the Stelios Philanthropic Foundation conference hall on Monday 14th June.
"I am delighted that with this exclusive seated dinner, whilst complying with the latest Covid rules, we have been able to welcome Monaco philanthropists to the new normal of giving back to society in the Principality," Sir Stelios told Monaco Life.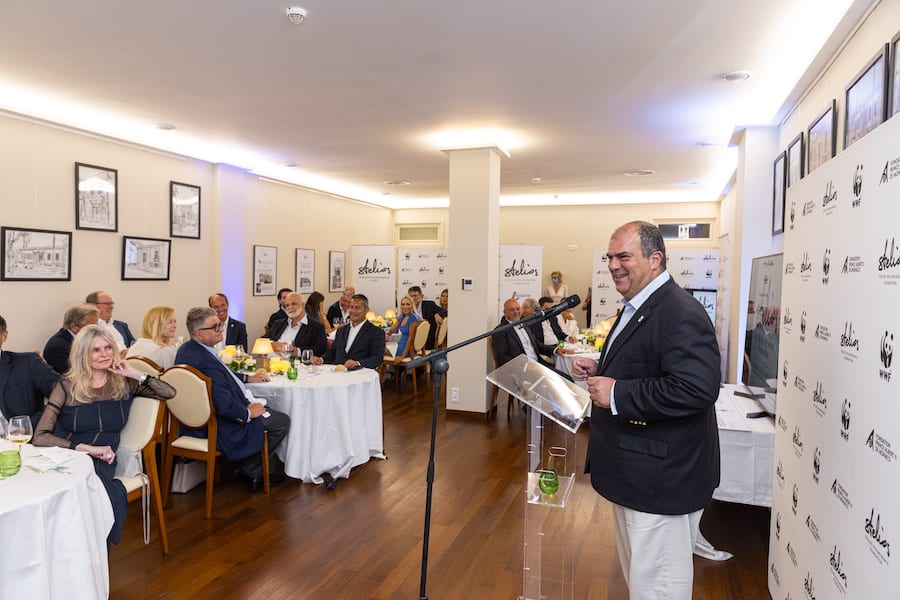 Each guest was invited to donate €1,500 for the exclusive evening, with all donations matched by the Stelios Philanthropic Foundation and equally shared between the WWF and the Prince Albert II of Monaco Foundation.
The WWF's cause this year is to protect the Mediterranean and its emblematic pelagic species: whales, sharks, tuna and swordfish.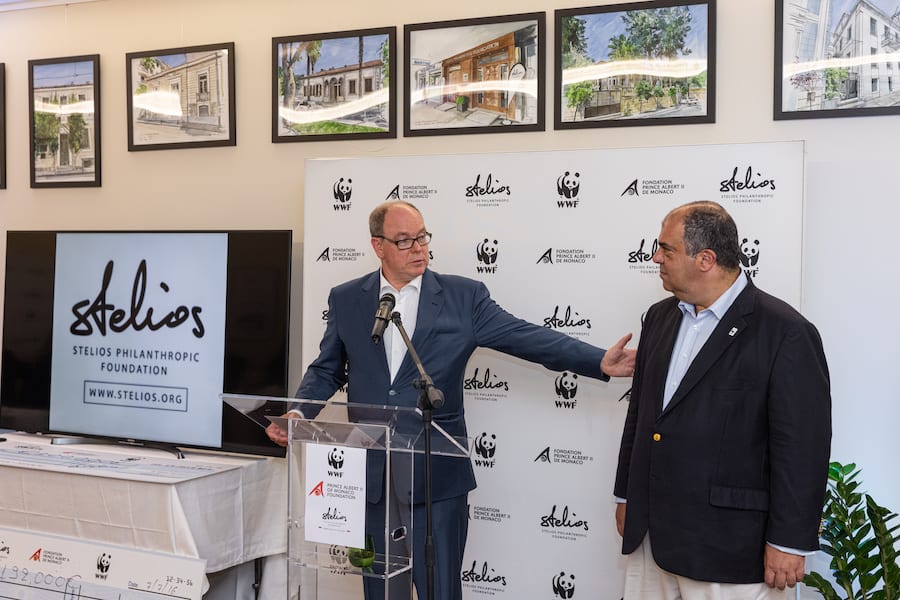 "This dinner is all the more important in that it offers us the opportunity to rediscover the value of an adventure which seemed to come to a halt for several months, and to make a connection between our past successes and our future challenges," said Prince Albert in his speech on Monday night.
"Our sea, the Mediterranean, is still under severe threat. Many essential ecosystems are vulnerable. Pollution has not gone away. The coastline is deteriorating. Human activities are proliferating, often still uncontrolled. Emblematic species, such as whales, sharks and swordfish, are at risk of extinction. Consequently, more than ever before, we must continue to take action, all together."
Every year for the past 10 years, the Stelios Philanthropic Foundation has hosted an annual fundraiser to raise money for the two foundations. Last year, when the event couldn't go ahead due to Covid and there were no guests to contribute, the foundation still gave a donation because, as Sir Stelios says, "We believe in helping every year, forever."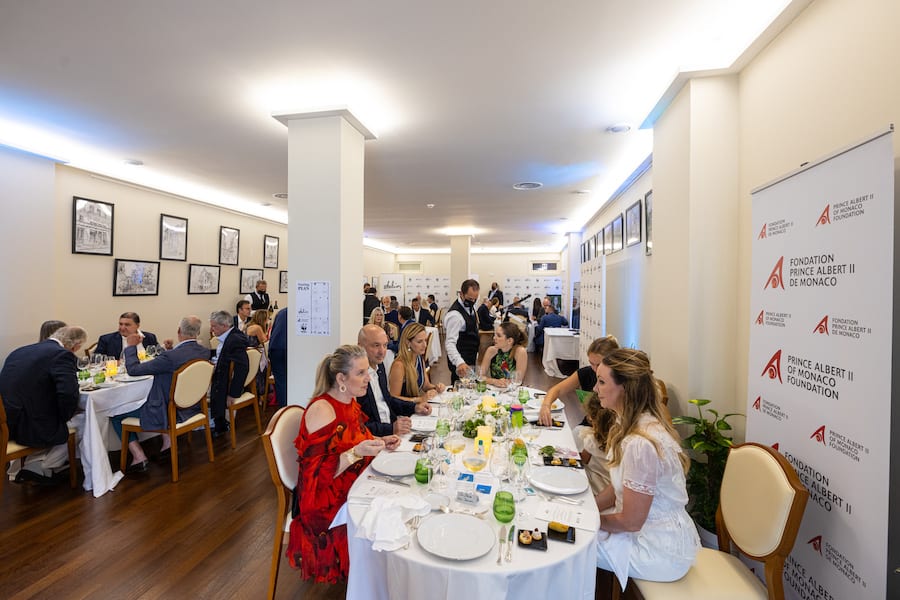 This year, however, was special. The final count at the end of Monday night's event was €216,000 – the largest amount raised to date – and half of it will go towards a foundation which is this year celebrating its 60th anniversary and has been a main partner of the Prince's Foundation for many years.
"The WWF was established in 1961, six years before I was born, and they have been championing the environmental cause long before it was fashionable to do so," said Sir Stelios. "I would like to thank all the very generous donors who contributed €1,500 per person for attending the dinner and even more so to those who donated without attending."


Photos provided by the Stelios Philanthropic Foundation