Almost 400 children, mostly from the African continent, have received life changing operations in Monaco over the past decade. The achievement was revealed at the Monaco Collectif Humanitaire annual meeting, during which various associations were recognised for the commitment.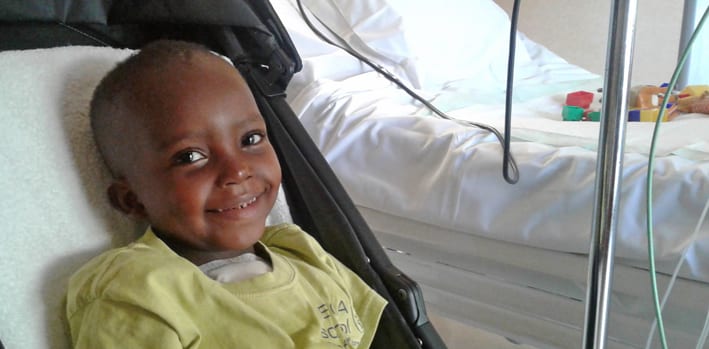 Since the start of Monaco Collectif Humanitaire (MCH) in 2008, 395 children have been operated on in Monaco, receiving life-saving cardiac and orthopaedic surgeries that were not possible in their home countries.
In 2018 alone, 39 children from developing countries were operated on thanks to the MCH. In presenting a progress report at its annual meeting on Tuesday 5th March, the organisation commended the various volunteer associations also involved including the NGO Rencontres Africaines, the Monaco Red Cross and Aviation Sans Frontières, which enables sick children to travel safely to the Principality. The Cardio-Thoracic Centre of Monaco and the Monegasque Institute of Medicine and Sports Surgery (IM2S) were also thanked for their commitment.
But it was the Princess Grace Hospital that received the most praise. The CHPG was recognised for its primary role in treating the children, ensuring operations could be carried out by Professor Saoudi and his team. When necessary, the CHPG also takes care of children who have been operated on by other health centres.
Meanwhile, the International Cooperation Directorate, which is leading the project, took advantage of the annual meeting to thank the generous and loyal donors of the MCH, including footballer Ambassador of the MCH Olivier Giroud, No Finish Line, the Monaco Red Cross, AMADE, Amitiés Sans Frontières, and Monaco Aide. In 2018, MCH received more than 517,000€ from HSH Prince Albert II as part of his 60th birthday celebrations.