The Grimaldi family, led by Prince Albert II of Monaco and Princess Charlene, turned out in force at the Fort Antoine for a ceremony marking the "return to service" of two historically important cannons from 1881. 
The Princely family headed down to the Fort Antoine just as darkness was falling on Wednesday 15th November to witness the firing of two cannons from 1881 that have been recommissioned specially to mark the centenary of the birth of the late Prince Rainier III. 
Prince Albert was joined by his wife, Princess Charlene, and both of his sisters, Princess Caroline and Princess Stéphanie, as well as nephew Louis Ducruet for the momentous occasion, which saw the Princely couple don protective earmuffs and join in with the actual firing of these impressive guns.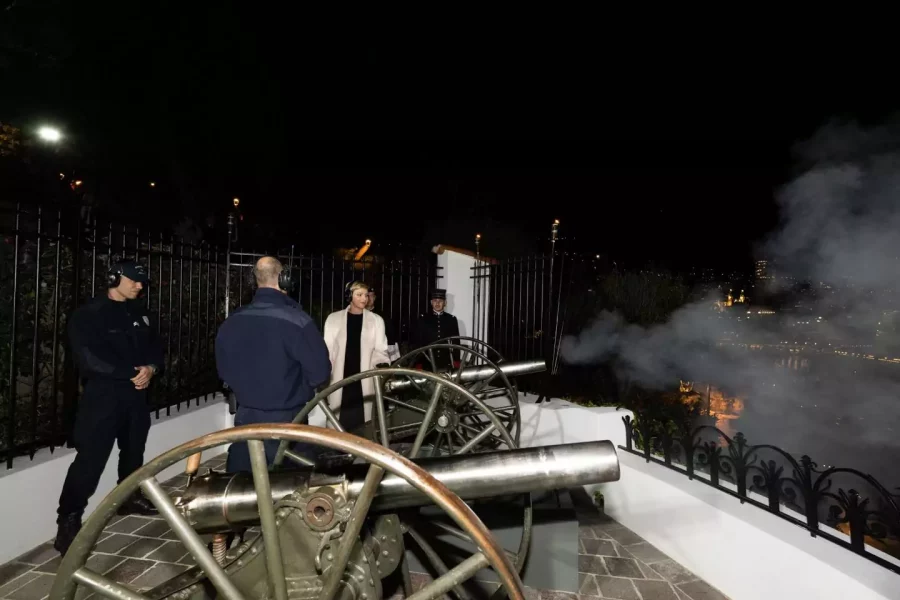 The two cannons are believed to have been used in the cannon salute that marked Prince Rainier III's birth in 1923, but they have long been out of service.  
It has not yet been confirmed whether the pair of cannons, which once stood as part of the country's defences above the Mediterranean Sea, will be used during the traditional cannon salute that forms part of the military parade of Monaco's National Day on 19th November. 
Click on the images below to see more:
Read related:
What's happening in Monaco for National Day on 19th November?
Join the Monaco Life community – the largest English media in the Principality. 
Sign up for the Monaco Life newsletter, and follow us on  Facebook, Instagram  and  LinkedIn.    
Photo credits: Eric Mathon / Palais Princier de Monaco