The 40th session of the United Nations Human Rights Council is currently underway in Geneva, with a delegation from Monaco taking part. Over the coming weeks, experts will discuss everything from climate change to the rise of white supremacy.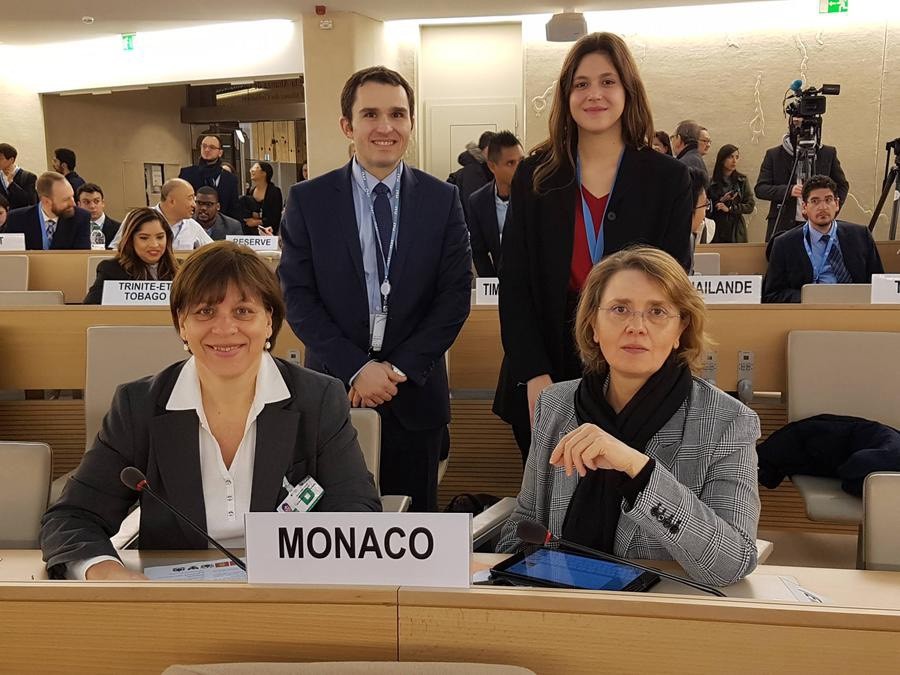 The session opened on Monday 25th February, with the Council holding a high-level discussion on the major current global challenges that have a direct impact on human rights such as migration, climate change and air pollution, which the UN Secretary-General António Guterres said causes nearly seven million deaths every year. Inequality was also addressed and its relationship to instability and discontent. Finally, the Council denounced serious violations of fundamental human rights throughout the world, including freedom of expression, discrimination and violence against women.
The Monegasque delegation includes Isabelle Rosabrunetto, Director General of the Department of External Relations and Cooperation, and Carole Lanteri, Ambassador and Permanent Representative of the Principality to the United Nations Office at Geneva.
Over the next four weeks, the Human Rights Council will review over 120 reports on a wide range of issues presented by more than 35 human rights experts. In the spotlight will be issues such as the death penalty, children's rights and the rights of people with disabilities. It will also address the human rights situation in a number of countries such as Syria, Myanmar and Venezuela.
Finally, on 15th March, the Council will consider a report on the 3rd Universal Periodic Review of Monaco, which took place on 12th November 2018, with a view to its final adoption.  It will also commemorate the International Day for the Elimination of Racial Discrimination with a debate on the mitigation and countering of rising nationalist populism and extreme supremacist ideologies.